Dr. Constance Odom, MD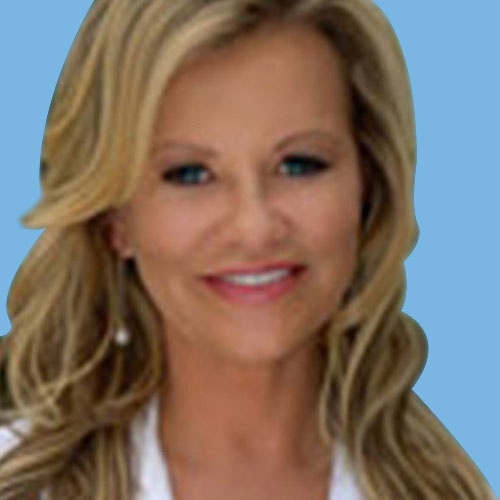 Medically reviewed by
Written by our editorial team.
Many people suffer from chronic inflammatory diseases, and since treatment is complex, people seek alternatives for pain relief and boosting their energy. The use of Naltrexone in a low dose, ranging between 1.5 to 4.5mg a day, has been increasing in popularity. Low Dose Naltrexone has mostly been used to treat autoimmune disorders, leading to clinical trials regarding the efficacy of LDN. As such, people use Naltrexone in small doses as an off-label alternative or complementary treatment for such conditions as fibromyalgia, multiple sclerosis, and Crohn's disease for pain management and energy-boosting.

Naltrexone is an opiate receptor antagonist that was originally prescribed for the treatment of addiction and opioid addiction. It is a drug that blocks all the activity of opioids in the brain. Such opioids as enkephalins and endorphins are natural opioids that contribute to feeling good sensations in the body. Naltrexone has been administered to opioid addicts for years to aid in recovery and hinder relapses as it is said to render all narcotics powerless. 
 When administered in small doses, Naltrexone is contraindicated in patients who use pain medicines and therapies to suppress their immunities. When used in high doses, Naltrexone works by blocking the endorphin receptors in the brain, thus aiding to combat alcoholism and to help in the withdrawal of narcotics. This drug is most effective when taken in the smallest possible dose and not in large quantities. Low Dose Naltrexone seems like a strange drug, but it is a perfect remedy for people struggling with fibromyalgia or chronic fatigue syndrome. 

According to medical experts, Naltrexone in low quantities helps with energy and cognition. To have an efficient low dose of Naltrexone, it is advisable to eat an autoimmune paleo type of diet, including a lot of vegetables, and to stay clear of gluten and casein.

Effects Of Low Dose Naltrexone On Fatigue And Nerve Disorders

Naltrexone is a medication that individuals have been using to keep immune systems that are overactive in check and safe by pain reduction and fighting inflammation. It is not yet definite if Naltrexone helps in the management of chronic fatigue because the research done provided mixed results. However, low dose naltrexone is said to minimize fatigue over eight months, and with no reported side effects—low dose Naltrexone results in improved balance and speech, easier breathing, more energy, and less phlegm.

People with chronic fatigue syndrome require an energy boost for their bodies, which they can get from exercising. Exercising, however, does not aid in boosting energy for these individuals but rather becomes a source of exhaustion and malaise. When Naltrexone is administered in small quantities, it enhances the endorphin effect in the body, which has a lot of relevance in illnesses where the immune response or pain control is affected by insufficient secretion of opioid peptides. 

Some individuals have used Naltrexone to boost their mood and energy levels as well as to prevent allergies. In addition, Low dose naltrexone can be used to minimize the progression and manage the symptoms of Parkinson's disease in autistic individuals. Low dose Naltrexone affects people differently. In terms of energy-boosting, LDN helps some individuals with fatigue, mind fog, and to have more energy, but in some few cases, this doesn't last for more than 12 hours without pain kicking in. LDN generally helped patients experience mood elevations and an increased motivation as well as more productivity. 

Mostly when stressed out, the energy levels are really low, which can be corrected by taking low doses of Naltrexone. LDN helps people get symptomatic relief from depression and anxiety and also alleviates lethargic feelings by boosting energy levels in the body. 

People who have stopped using opiates often experience low energy levels, especially after going through the entire withdrawal process. As such, it is important to keep these energy levels high, especially after the extended use of these opioid medications. People who have been on opioid medications for a while tend to neglect other aspects of their health, such as eating, sleeping, and exercising. As such, these aspects become impaired and compromised, thus the need to restore optimal energy for the body and brain functions.

According to a study done on the efficacy and tolerability of Naltrexone on individuals with Multiple sclerosis, LDN was seen to minimize the severity of symptoms. Although LDN has not shown any disease-modifying effects on patients with Multiple sclerosis, there have been results of improved quality of life and pain reduction in some cases. LDN boosted the energy levels of these people, and most of them reported a fatigue reduction while a small number had stagnating energy levels after the administration of LDN. LDN helps with energy and cognition, especially in an environment that is so stressful and toxic. 

 How Does LDN Help Boost Energy Levels? 

When administered in small doses, Naltrexone has some anti-inflammatory properties that help reverse the potential root causes of emotional stress, toxins, and obesity. These are what affect the energy levels in the body. Naltrexone can be used in small doses to enhance the body's immune system by boosting endorphins' production. Results in terms of energy boosts can be seen within the first week of Naltrexone administration. Patients using LDN often experience signs and symptoms of hyperthyroidism, such as sweating and increased heart rate, which greatly affect the energy levels in the body. 
In cases of chronic fatigue syndrome (CFS), LDN has been used to manage and reduce the symptoms of this condition, thus boosting energy levels in CFS patients. Patients of CFS have very little options when it comes to dealing with incapacitating fatigue, that is the mark of their condition. According to a study done, it is believed that the symptoms of Chronic fatigue syndrome and fibromyalgia can be a result of brain inflammation. The human brain has microglial cells that are constantly scanning for problems with the central nervous system, upon which they release chemicals that cause fatigue and other cognitive disturbances. 

LDN can tamp down microglial functioning, which aids in the reduction of the pro-inflammatory cytokines that are responsible for the generation of pain and fatigue. Also, LDN helps increase the levels of the natural "feel good" substances like endorphins and opioids, thus boosting energy. According to a 2009 study, LDN was found to significantly reduce fatigue, pain, and stress levels, which resulted in general life satisfaction, reduction of pains, and improved moods.

Is It Safe To Use Naltrexone In Low Doses For Energy-Boosting?

There have been questions regarding the long-term use of LDN as an anti-inflammatory. When used in low doses in clinical trials, Naltrexone has shown positive results and passed as a safe solution for long term use. Different people have different reactions to Naltrexone, which is why it is advisable to inform your doctor is there are any side effects or if the medication feels too strong for you. 

Several studies have shown the efficacy of Naltrexone, not only in classic autoimmune illnesses but also in such diverse conditions as fibromyalgia, chronic fatigue, chronic pain, and complex regional pain syndrome, PTSD, depression, and histamine intolerance, among others. Continued use of LDN leads to less inflammation in the body, and once this excess inflammation is reduced, the body begins to heal itself. This way, you can enjoy a more energetic and painless life. LDN continues to be effective in the management of autoimmune disorders by increasing the release of endorphins in the body.
Endorphins create a feeling of well-being in the body by causing a reduction in the growth of unwanted cells, ultimately boosting your energy levels. They're very instrumental in modulating the immune response of the body and in the reduction of pain and inflammation as well as reduced irritability.
Nu Image Medical® offers a new and futuristic approach to achieving optimal health and wellness. The company has been a weight loss, anti-aging and wellness provider since 2004 and offers medically supervised programs for medical weight loss, peptides, erectile dysfunction, scream cream, and hair loss (NuDew) 
This article is for informational purposes only and does not constitute medical advice. The information contained herein is not a substitute for and should never be relied upon for professional medical advice. Always talk to your physician about the risks and benefits of any treatment. Nu Image Medical may not offer the medications or services mentioned in this article.