"
Awesome Customer Service.
"
Thank you for the quick response! Your company has been great. Your product has been wonderful also! Thanks!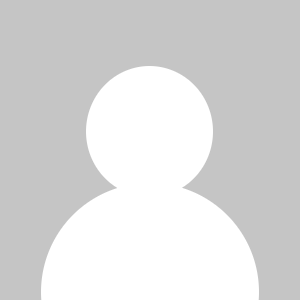 "
I Highly Recommend Nu Image
"
Nu Image is fantastic!!! They have answered EVERY question I have asked! This is definitely the way to go!! Thank You!!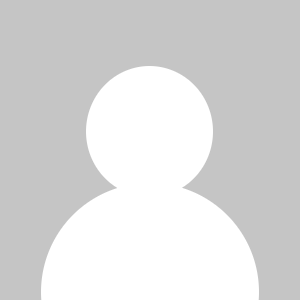 I've lost 20 pounds in 9 days... holy crap !!!! quite hungry the first week... but better now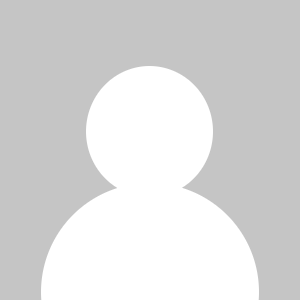 Thank you I have everything now. Your clinic is very responsive, I love that about Nu Image!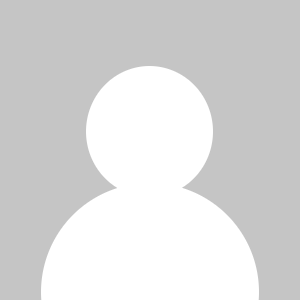 "
You Get Your Money's Worth.
"
I just wanted to thank you for your prompt service, I personally like the way you provide these services at very affordable rates. I will definitely recommend this website to all my family and friends. Thanks again,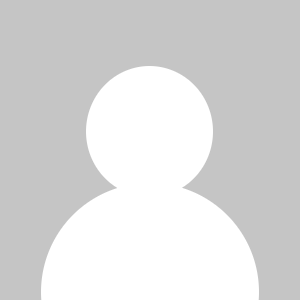 I didn't thank you for your quick response, I most certainly meant to. Thank you. I'm having excellent results using your product and I'd like to go ahead and pre-order some supplies for another round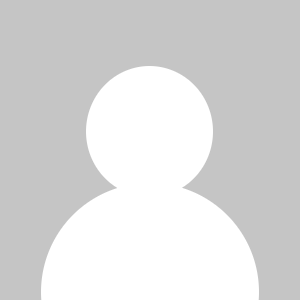 "
Can't Wait To Start The HCG Diet!
"
I wanted to thank you so much for taking the time to discuss the HCG diet with me the other day. I have decided to pursue starting the protocol and have completed the necessary medical evaluations information online. I am really excited, I have heard nothing but positive things about the HCG diet.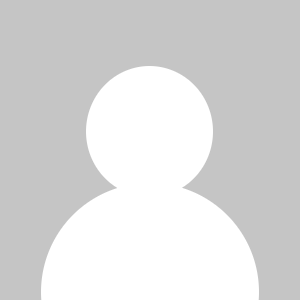 Thanks a bunch, you have been great. I have some friends I will recommend you to. I sure when they see my success they will want to know more. So far I have lost 25 lbs.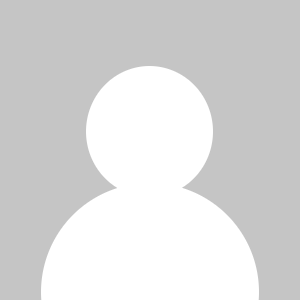 "
Very Honest Customer Service
"
Good afternoon, thank you for the pleasant phone call to discuss my options. I appreciate your honesty and candor.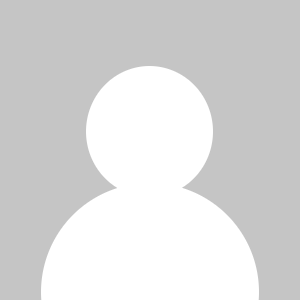 Thank you so much for responding to me, especially at this hour!! I really appreciate it and was worried that I wouldn't be able to get started until Monday. You (Nu Image) are amazing!! I look forward to being very successful with this product and the program! Thanks again! Have a wonderful weekend...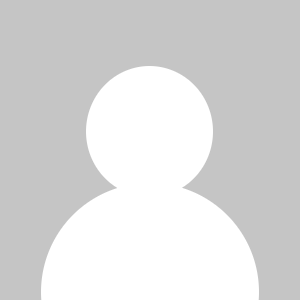 "
I Couldn't Be Happier!
"
I just wanted to say that I'm so happy with your shots and your medical staff. I started (load days not included) on Monday, March 31st and it hasn't even been a week and I am down 17 lbs. I can't thank all of you enough for giving us the opportunity to buy such an awesome grade of HCG, this stuff is no joke!!! I'm looking forward to buying the maintenance shots to keep going. Thank you again for being such a wonderful clinic to us on the west coast!!! You guys rock!!!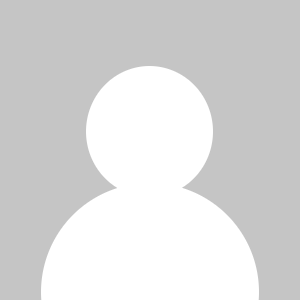 I am so very impressed with the delivery of the products and quick customer service! From Canada I ordered on April 10/2015 and now I just received from Fed Ex my parcel ..... on April 17,2015. WOW WOW ...that is amazing !!!! Everything came neatly packaged and in perfect shape ..... So excited to start my journey! Thank You Nu Image for making this happen for us in the far North ...lol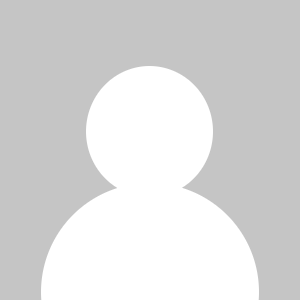 "
Best Customer Service Around
"
Best customer service I ever have experienced. Very quick and professional. Special thank you to Paola who always emailed me back and answered all of my questions very quickly. I highly recommend the HCG diet program to anyone who looking to loose weight. I ordered the first HCG diet injections last year. I loved it. It helped me to lose weight and I felt energized. But because I ordered only the 26 day program I ordered now the second round as I have an other 5lb. to lose till I reach my goal. Thank you Nu Image medical you guys are amazing!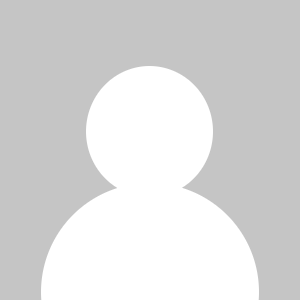 5 stars! I just want to say a big THANK YOU for making the signing up and shopping experience on your website so easy and pleasant. A refreshing change in comparison to some other sites. Well done guys.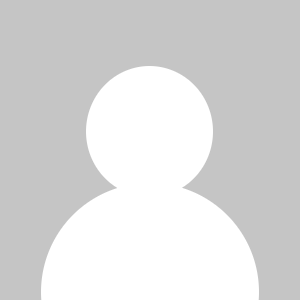 "
Diet Is Easy To Follow.
"
I went to Nu Image about three years ago, I was able to lose 40 lbs on the HCG diet doing the real diet not any made up version. I was able to follow the diet easily with no worries and went in the office when needed and see the Dr. for check ups and support. I have sent a lot of people there that have asked me where I went and who I trusted. I always get their emails since that with specials and deals and I'm considering doing it for 21 days to get off a stubborn 10-15 pounds off I have and would only consider this office.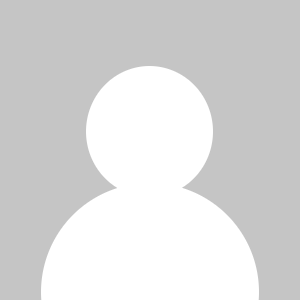 Great video! So happy I follow you and all your videos. So happy I bought from Nu Image Medical….on my first Round VLCD day 25 lost -26lbs as of this morning!!! Keep up the great work. XO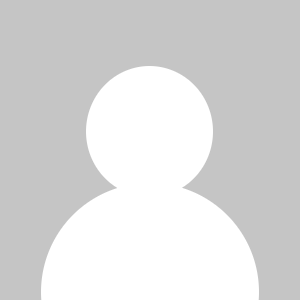 "
This Is Why Nu Image Is The Best
"
I am not new to the hcg program and have had success in the past with a different provider. What sets Nu Image apart is that not only did I lose 20 lbs. in less than a month with your support, I am maintaining beautifully and even continuing to safely lose weight 2 weeks into phase 3. I truly appreciate your prompt response to all of my questions, and the recipe guide was a huge asset in getting me through this time around. I felt that Nu Image gave me not only the tools to lose initially, but the education required to continue this journey for years to come and keep it off. Thank you so much.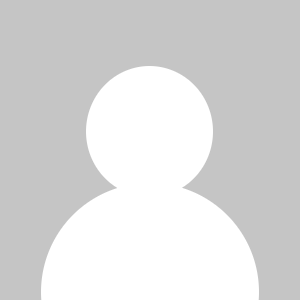 I have to write you an additional email. I am not easily impressed. I know that I wrote you last evening to tell you that your staff was great! I feel compelled to let you know they as well as yourself have seriously hit the ball out of the park. From A to Z. How refreshing to deal with such outstanding customer service in today's world. I can't thank you enough for all your help and the special pricing given this once for the additional Hcg...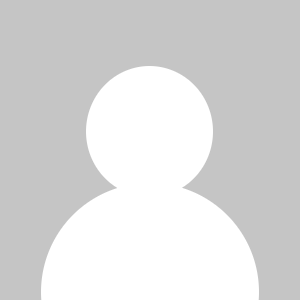 "
These Pellets Are Amazing
"
Not only are the pellets GREAT, but the way they call you!!! I had a question yesterday and got right to the nurse!!!!! Wonderful!!!!! I am on the third day of HCG pellets from Nu Image and I am LOVING them. I can say I haven't been hungry only eating 500 calories for 3 days!!! GREAT QUALITY! This is my third round. 2nd was from escrow drops and I was hungry A LOT!!! Thank you thank you thank you for all your info!! You are VERY helpful!!!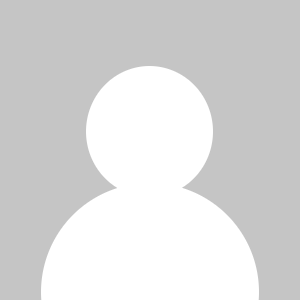 "
Crazy Schedule, Still Able To Lose!
"
I just wanted to thank you for your help and support during my first round. Even with traveling a lot, a hectic schedule and battling hypothyroidism, I lost 42.5 lbs!! It may not seem like much compared to others, but for me it brings me one step closer to victory. I have a few more rounds to go and think that I will choose a shorter round next time around as my weight loss starting to slow down toward the end of this round. In any event, this has been the easiest and best experience that I have had with losing weight!! I will highly recommend your company and cannot thank you enough for your providing such a great product and offering such sound support. You are simply the best and I am eternally grateful:)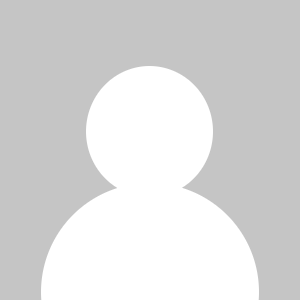 "
Thank You! Thank You! Thank You!!!
"
Thank you SO MUCH!! I am so pleased with your program.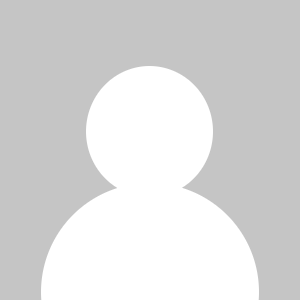 "
Superior Customer Service
"
I ALWAYS get superior customer service from you guys. I contacted FEDEX today and it is on delivery truck with the correct address (that is why I am a repeat customer:')... Have a great day)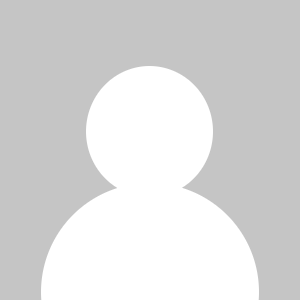 "
They Answered All My Questions.
"
You are so nice in answering all my questions... It's no wonder all I found in my searches were great things about Nu Image... Hope the rest of my journey is the same... This is the first time I ordered online and was a little scared because I know there are a million scams with HCG, but between the reviews, recommendation from hcg411 and searches, I am confident in the product now... Thanks again, and I will be ordering shortly... :)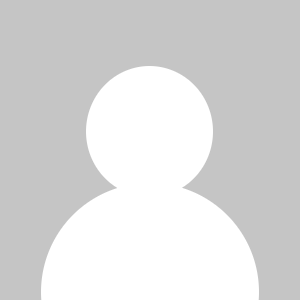 Wow. Thank you for the superb customer service.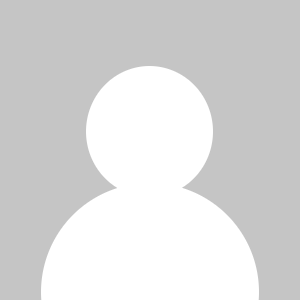 "
Losing Weight, Feeling Great
"
I just wanted to say that you have great customer service and coaching. I really like your HCG and I am on VLCD #9. Feeling good!!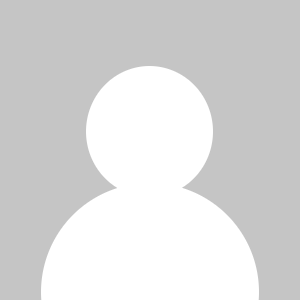 A BIG Thank you for your immediate response! Nu Image Team is awesome staff with the best customer service I have ever received!!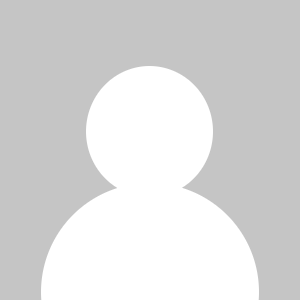 "
So Impressed With This Company!
"
I am truly impressed with Nu Image and the staff! Best service I have ever received. Every question I have ask has been answered in a very timely manner! I am happy I chose Nu Image for my diet program.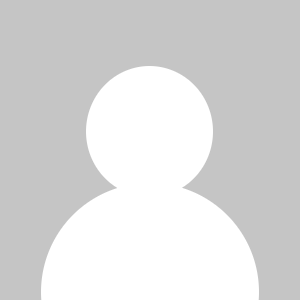 "
FINALLY! I Lost The weight!
"
Hi! I am very happy with this program! I have NEVER had this success on any program before. I have done them all. Honestly, I was skeptical but thought: "what do I have to lose?" I was at a point of desperation, I guess you could say, 3 years ago, I was in fantastic shape, I was at a happy 150 lbs, after maintaining 40 pound weight loss for 3 years, that was achieved through diet and exercise. I was training for a 5k when I fell and tore my ACL. After that injury, and several months later, I regained 20-30 lbs, then I think I gave up. I had tried to do what worked before but I just kept starting and things didn't respond the same. I went to a Dr. in June that prescribed diet pills and liquid shakes, but I was starving and didn't want to take the pills, not to mention I didn't like going to the office (which was 40 minutes away) every week for B12 shots and weigh-ins. It was then when I really think I was ready to try anything that would help me. I don't know how I found you on the web.... Knowing I had to do something quick, with so many many big events in my life coming up. 2 family weddings in September, and October along with my nephews graduation yesterday, I couldn't be 205 lbs! Somehow, I got lucky, looking around, I did the Google search, and Nu Image showed up. I read through the site and figured what I was reading sounded to good to be true and the fact that I had to give myself injections scared me, I liked what I was reading so when I ordered the program, I told myself, this was it. Ordering was so easy, I was so excited to get started. Your staff was great because I had questions about mixing, if the shots were going to hurt, etc. This program is AMAZING!!! On 8/17/2012 I weighed 203 pounds, on 9/13/2012 I weighed 185 pounds. Please understand, during this time, I have been to a wedding, which I did my best to stay strict to the program, but did drink wine, too much I know, however, celebrated with my family. My weight was affected last weekend (4 lbs up) by that and I was upset, but I got right back to the program. Knowing I had another huge event this weekend I was very strict all this past week leading up to 9/13/2012 which was my last weigh-in day because I am traveling and have been celebrating with family and friends for a graduation. I know the wine and food I have eaten will show when I get home Sunday, but I will get right to the plan because I still have a lot to lose. My point is this, even with 2 huge celebrations, in less than 1 month - I have successfully lost more weight than I have in 6 months of back and forth dieting, with no results. Your program has given me the opportunity to succeed and I'm so happy, I know I can do this. I am never hungry on this diet, and for me that is huge, before this program, I had to eat breakfast. My body has been used to eating every 2-3 hours, and I was shocked that I no longer "had" to eat. Coffee in the morning along with tons of water and my 2 meals later in the day are so easy. This program really does work and it is so doable. Anyone who is skeptical, my advice would be, don't be! don't waste another day! Do this program, and it will work I know I'm only half way to my goal, but I'm confident that I will reach my goal. For the first time in a long time, getting on the scale is exciting because I know that huge number is finally going back down where it belongs. My goal is to be 15 - 160 by mid to late October. With this program, I know I can do it. I'm sorry for the long email reply, I just want to thank you for giving me the tools I needed to get myself back. Now, with all that said, how do I order my next round to keep going, I really don't want to stop. Is it necessary to take the "break" or can I continue? Please advise, and again thank you so much!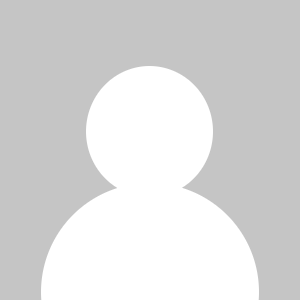 Name withheld by request of patient
Patient
"
Program Is Easy To Follow.
"
I just received my HCG last week and began my loading days on Sat July 13. July 15, Monday, was day 1 on the Very Low Cal Diet. Starting weight after the 2 loading days was 227. Constant Comment Green Tea for breakfast, mid morning apple, Lunch: ground chicken breast burger and cucumber salad (cut up in apple cider vinegar with equal amount of water, sweetened with stevia). Dinner: steak and cabbage. Cabbage cut up and cooked in chicken broth (low sodium, non-fat). Evening snack: orange. Water and Sobe Life water throughout the day. July 16, Tuesday weigh in at 223..... !!!! I got off the scale and got back on again to check the number.... down 4 lbs! Amazing!! Constant Comment Green Tea for breakfast, Lunch: steak and cabbage (leftover from last night) and a bread stick. Afternoon snack: apple, Dinner: rotisserie chicken measured without skin, green salad (with the same dressing I used for cucumber salad yesterday, only this time made with balsamic vinegar). Evening snack will be an orange. One of the best things about this program is getting out of bed, going to the bathroom, and then getting on the scale to see if the needle has moved downward..... since it usually will on HCG, what could be a better way to start the day?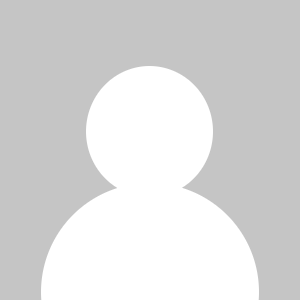 "
Round 2, Love This Diet
"
I'm am twice client of yours that has had great results! My mom's friends keep asking where I went, so I forwarded this email to my mom, so she can tell her friends how I lost all my weight! I am now down to 135 lbs!!! I'm not sure what I started at with you, but I think it was about 190 lbs!!!! Please send my thanks to the doctor. I also want to thank you for keeping in touch with me, and making it so easy to place refill orders over the phone!!!!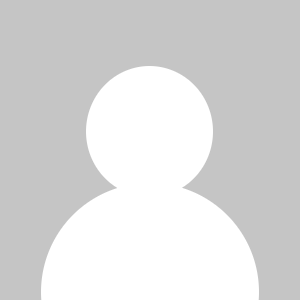 Thank you so much for this encouragement! I am such a HUGE fan!!!! Nu Image HCG is so awesome!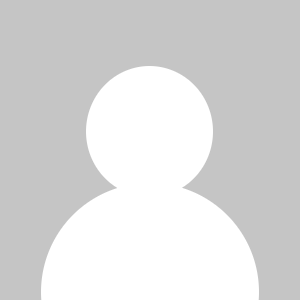 "
Keep Up The Good Work
"
Sweet. Ya'll guys rock. Well, you do. I'm certain everyone else there does too. :)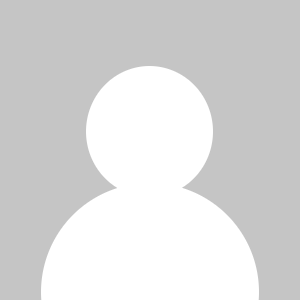 I really liked the services at the center, the personnel was friendly and well informed of techniques and the technology used. I felt at ease and was comfortable through the whole treatment, which by the way was very thorough and according to what I was offered in the coupon, and after reading so many disappointing reviews of other centers I'm really glad I found this place! I'm bringing my mom to get her legs done. Kudos to this center.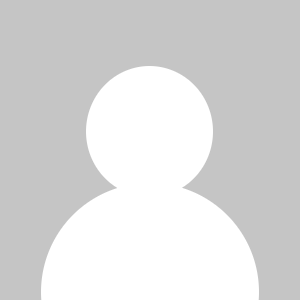 This isn't a question but a comment about Nu Image. WOW! Walter, thanks for hooking us up with this contact. I filled out the online information on Sunday morning. Got approved for the program on Monday morning and had my HCG delivered to my door on Tuesday morning. I didn't even order the next day delivery! I did have a couple questions but so far Nu Image has great customer support. I put in a support ticket after 8:30 last night and even though their offices were closed, I got a phone call back right away. I wasn't expecting them to call back yesterday so I missed the call but the rep who answered my support ticket left me his direct number. I've worked customer service for a long time and care like this is what makes me send other people their way.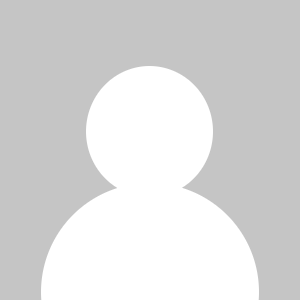 "
This Stuff Is Amazing!
"
Hi! Ok, it's been 1 full week (including the 2 gorge days)... this is freaking AMAZING. I am energized, happy, have NO cravings for foods that I normally love like cheese, and the best part that I think is the most amazing thing in the world -- I have absolutely NO desire to drink alcohol. I was borderline raging alcoholic. I have not had a single thought of alcohol (not even when (name omitted) is having a drink in front of me) since I started this diet. That, to me, is pure genius. I read online that it also curbs alcoholic cravings... and it does :) So... as of today, Day 7, I am down NINE POUNDS!!! 9 lbs!!! I have not been this happy in a long time. I thank you more than you know - this is phenomenal. I love it and I just can not believe it. I just love it. THANK YOU THANK YOU THANK YOU!! I'm going to take weekly photos b/c no one would believe it. I guess, unless you try this and do it correct, you just can't believe it. I haven't cheated 1 morsel and I don't have the desire to. It's great. Just can't get over it!!! Love ya and thanks a million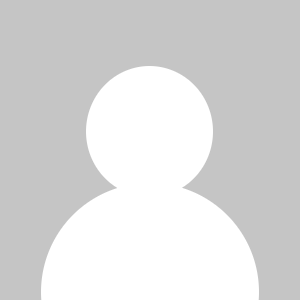 Andreas, You are an absolute sweetheart. I'm giving you good press because you deserve it. When people see my results (7.4 lbs. in 2 days so far) and they ask me how I'm doing it, you can bet I'll be sending them to Nu Image.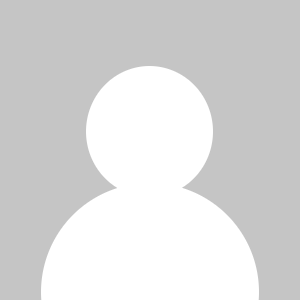 "
You Have A Customer For Life!
"
Good morning to you! And that is precisely why I will not only continue to order from you, but I will be sure to pass your name to every single person who comments on my results. As I told you earlier, I've worked in customer service for a long time and I appreciate when I come across a company that treats their customers the way I treat mine. Thank you again for the exceptional service. I hope you have a wonderful day, too!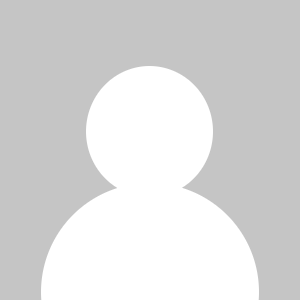 You are THE BEST Andreas. I got the invoice and it looks perfect! Thank you again so much for all that you do!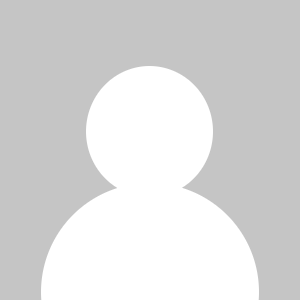 "
Loving These Results So Much.
"
1st round lost 35 pounds, I'm on my 2nd round. Can you say "loving it"?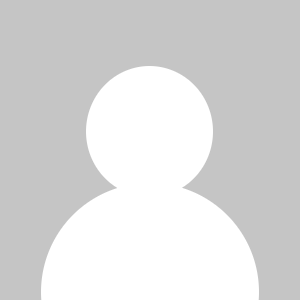 Oh MY WORD!!!! I'M SO EXCITED!!! I'm so stinkin' tired of the way I've been fixing plain-jane food...I'm super pumped and can't wait to try these out...thanks so much!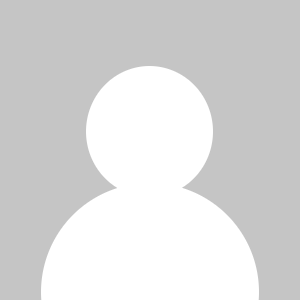 "
40 lbs Down In Less Than a Month
"
Hi Andreas, having completed 25 days of HCG I am down forty pounds I am delighted. I have 2 weeks more before phase 3.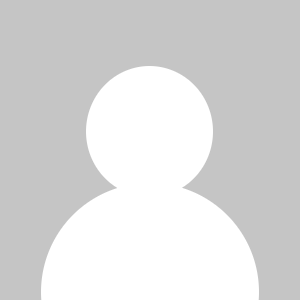 "
Cannot Believe My Results!
"
THIS IS MY FIRST TIME ON THE DIET IN MY 2ND WEEK OF PHASE 2. 1ST WEEK I LOST 26LBS, WOW, I'M EXCITED ABOUT THE FUTURE.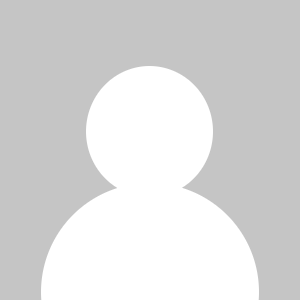 "
Even My Hubby Doesn't Recognize Me
"
I was at the grocery store this past Sunday with my hubby. He said he needed to use the restroom & he would be right back......Well, I continued shopping & it seemed like he was gone FOREVER. When he finally returned he said, "I'm amazed honey, I walked past you 3 times & never even recognized you" WOW!! He was looking for a "fatter me". :) It felt great to know I am looking so different!!!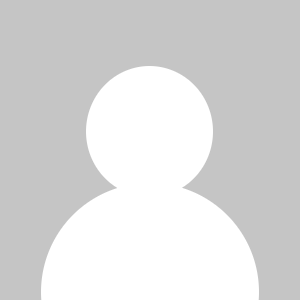 "
Nu Image Is A Blessing
"
I can tell you that God led me to you and I called Nu Image today and spoke with Andreas another blessing from God and he is helping me get back on track with all my hormones through a Dr he uses. Not only with HCG but HGH which I used to take and my thyroid and other hormones. What a kind man he really does care as do you. You are filling your purpose in life and I want to thank you for that. I believe I will finally get back to my old self and be who I once was. This has given me hope. Thank you for all you do! God knows how many other people you and Nu Image are helping on a regular basis. I hope to be their poster child because right now I am a mess. Thank you and God bless you!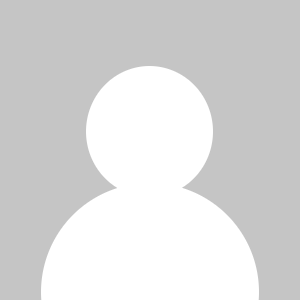 This stuff is totally worth every penny. I've bought this several times and can't get enough. Thanks Nu Image!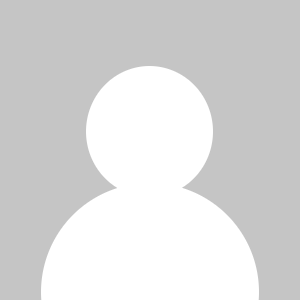 I didn't think anything would help me. I take a lot of medications and its really hard to feel anything. This made a huge difference. Without going into too much detail, you need to give this product a chance.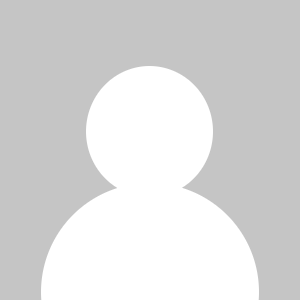 At first I was pretty skeptical when I purchased this item, thinking it couldn't be any better than the generic over the counter brand I had tried. Well... lemme just say... I was WAY off. This product is a godsend!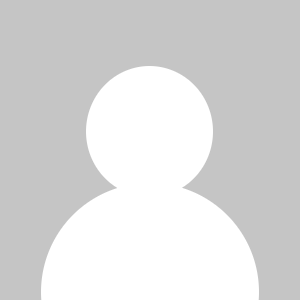 My wife loves it. Her reaction when I suggested we use it for the 2nd time was priceless!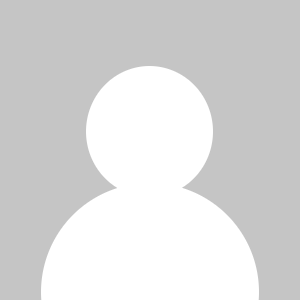 This is always on the nightstand and works with everything.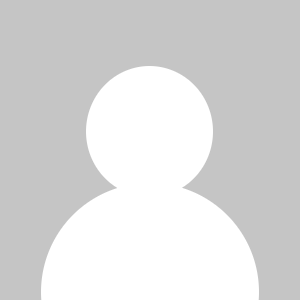 "
Seems To Work How It Says
"
My wife loves it. She says it works and had a pretty strong clitoral orgasm the first time we used it so I'd say it works.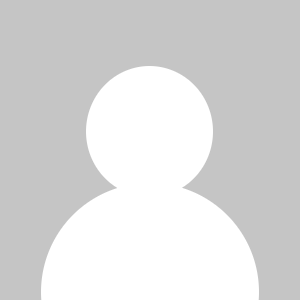 One word...fabulous.