Dr. Constance Odom, MD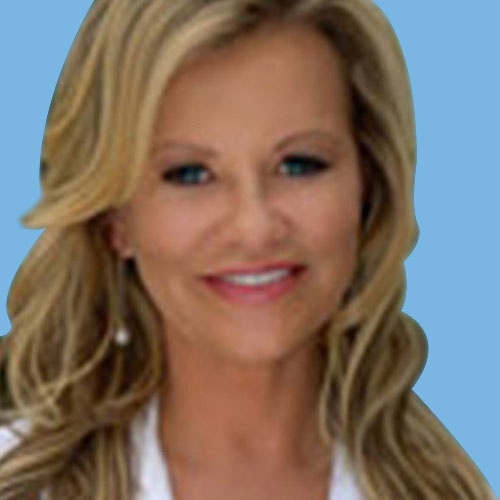 Medically reviewed by
Written by our editorial team.
Affording prescription drugs can be expensive. Prices are rising. There are drug shortages. And unfortunately, many people are paying out of pocket for their medications. Ozempic, a drug designed to treat diabetes, is highly desired by many. But how much is Ozempic without insurance?
Many people need to know the answer. Designed to treat type 2 diabetes, Ozempic has become a miracle drug, because it also helps you lose weight. According to GoodRx, the average retail price of Ozempic is $1,015.97. That means that a typical month's supply of Ozempic will cost you well over $1000 a month. That equals out to over $12,000 per year.
While your insurance company will cover a large portion of the drug's cost each month, not every insurance plan will cover the cost of Ozempic in its entirety. Your insurance company may cover a small percentage of the cost of Ozempic, but it's up to you to pay the amount that your insurance company does not cover. You can call your insurance company about this. They can tell you how much your out of pocket cost is.
Some insurance companies require you to take extra steps. Medicare Advantage, Medicare Part D prescription plans, and some other companies require you to obtain authorization prior to starting treatment. Your insurance company may ask you to consider alternatives to Ozempic before they agree to cover the cost of Ozempic.
However, savings cards may be available. Those who have commercial or private insurance may be able to get Ozempic for as little as $25 for a one or two, or three-month supply when they use a Novo Nordisk savings card. You can also get this savings card if you get insurance through your employer.
If you don't have any of these, you still have other options. According to K Health, Novo Nordisk provides a patient assistance program for those who don't have health insurance if your insurance is through Medicare. In the event that you lose your insurance due to a job loss or some type of illness, they can help. If you find yourself in either of these situations, you may be able to get a three-month supply of insulin at no cost through Novo Nordisk's patient assistance program.
If you simply can't afford Ozempic, there are many alternatives to this medication. Many of these come at a lower cost. Studies have found that Bydureon, Trulicity, Saxenda, and Victoza are good and cheaper alternatives to Ozempic. Ozempic is one of the most expensive diabetes drugs on the market, making alternatives attractive to many consumers. While there is a standard price for Ozempic, the amount you pay for this medication will ultimately depend on the pharmacy you use.
What is Bydureon?
Byduereon or exenatide is an injectable medication that controls blood glucose levels in individuals with type 2 diabetes. A rapid-release form of this medication is administered two times per day. However, you should stop eating an hour before you plan on taking this medication. You can take an extended-release version of this medication, which like Ozempic, is taken on a weekly basis. This medication is often prescribed as a second-line of treatment, when other medications have failed to work.
What is Trulicity?
Trulicity or dulaglutide is an injection medication that works to improve blood sugar levels, while facilitating weight loss. This drug is injected once each week and is most effective when combined with a healthy diet and exercise. Trulicity is most beneficial for individuals who have not been successful with other prescription medications. It can be taken in conjunction with other diabetes medications, such as Metformin and insulin.
Trulicity also reduces your risk of cardiovascular events, such as heart attack, stroke, and death in those living with diabetes.
What is Victoza?
Victoza is a drug used to control blood sugar levels in individuals with diabetes. While Victoza is intended only for people with type 2 diabetes, Saxenda is approved to help people with overweight and obesity lose weight.
Mounjaro is another good alternative to Ozempic. Also known as tirzepatide, Mounjaro is a GLP-1 agonist. It is highly effective at controlling blood sugar levels and facilitating weight loss. Mounjaro's side effects are typically mild and include primarily gastrointestinal problems. Weight loss is a side effect of Mounjaro, and is often welcomed by those who take it. Common side effects of Mounjaro include nausea, vomiting, and diarrhea.
Ozempic is not used to treat type 1 diabetes. As a GLP-1 receptor agonist, Ozempic makes your body produce more insulin, while improving your blood sugar levels.
Although it is not always covered by your insurance plan, the cost of Ozempic will depend upon your insurance plan. Ozempic is likely to be covered by your insurance if you take it to treat diabetes.
However, the time it takes to get a reimbursement is negotiable, and some companies may take longer to reimburse you. If you are taking Ozempic, you may need to contact your insurance company to ensure that you are covered and that reimbursement is guaranteed.
You may need to shop around and find a pharmacy with the lowest price. But how can you save money on Ozempic when you don't have insurance? Sometimes it's a matter of finding the right insurance plan. You may need to switch to an insurance plan that covers the cost of Ozempic. Insurance premium prices are typically much lower than the prices you pay without insurance.
Enroll in Medicaid if it is possible. Medicaid is made to help individuals with low incomes and can't afford medications through other means. Some Medicaid plans will fully cover the cost of Ozempic, while other plans may require you to pay. If you find that you simply can't afford Ozempic without insurance, speak with your doctor. He or she may be able to find a similar medication at a lower cost.
Of course, it is important to make sure a new medication is the right fit. Your doctor will be able to find the right medication, based upon your situation and any preexisting conditions you may have.
If you are struggling to afford Ozempic without insurance, it may help to talk to your prescribing physician. He or she is knowledgeable about medications. Your doctor may even know about special programs that can help you afford Ozempic without insurance. Pharmacies differ significantly in their pricing of Ozempic. Safeway's pharmacy charges $935.42 for Ozempic with a coupon, while Giant's pharmacy charges $907.22 when you use one of their free coupons.
As you can see, Ozempic is not cheap regardless of where you go, but your best bet is to get on an assistance program. Walgreens is one of the most expensive places to get Ozempic, with a discounted price of $997.17.
According to Ben's Natural Health, you can do a number of things to get Ozempic for a low cost. There is a Patient Assistance Plan (PAP) available through Novo Nordisk, the drug's manufacturer. Novo Nordisk's Patient Assistance Program is beneficial, and patients can apply for multiple products through the company's website.
You can technically get Ozempic for free if your income falls 400 percent under the federal poverty level. You are eligible to get Ozempic for free if you don't have Medicare Advantage or other healthcare insurance policy. To qualify, you must not take part in any federal, state, or government program.
Coupons are available. If you get a manufacturer coupon, you can save as much as 80 percent at your local pharmacy. There are no restrictions on manufacturer's coupons, and no one is ineligible. As of 2022, there were no enrollment forms or required membership fees to get these coupons. If you are using a savings card to buy Ozempic, your insurance status does not determine whether or not you can use your coupon.
A savings card is very practical. You can simply use your card to pay for your prescription. There is no need to use your insurance to pay for Ozempic, if you have the savings card. If you have no access to financial assistance, you may use a mail-order pharmacy to get your prescription.
Many mail-order pharmacies will help you find Ozempic online for an affordable price. They can match you with a pharmacy that accepts the price you are financially able to pay.
In some cases, it may be beneficial to switch to a lower cost prescription, since Ozempic is pricey. According to experts, other low cost alternative medications include:
Exenatide (Byetta)

Sitagliptin
Certain herbs may serve as alternatives as well. Aloe vera, berberine, and magnesium are great alternatives, if you can't afford Ozempic. According to experts, aloe vera is a viable treatment for diabetes. You can buy aloe vera as a health supplement. Homeopathic remedies, like aloe vera have gained popularity. Aloe vera has been traditionally used to treat skin problems.
Magnesium is a good alternative, because it manages your blood sugar levels and carbohydrate metabolism. For this reason, magnesium has been found to be beneficial for those with diabetes.
9 Sources
Nu Image Medical has strict sourcing guidelines to ensure our content is accurate and current. We rely on peer-reviewed studies, academic research institutions, and medical associations. We strive to use primary sources and refrain from using tertiary references.
https://khealth.com/learn/weight-loss/ozempic-cost-without-insurance/
https://ro.co/health-guide/ozempic-alternatives/
https://www.nicerx.com/blog/how-much-is-ozempic-without-insurance/
https://www.singlecare.com/blog/ozempic-without-insurance/
https://www.goodrx.com/ozempic
https://www.bensnaturalhealth.com/blog/diabetes-health/ozempic-cost/
https://www.novocare.com/hcp/diabetes/let-us-help/pap.html
https://www.bensnaturalhealth.com/blog/diabetes-health/aloe-vera-benefits-for-diabetes/
https://www.webmd.com/vitamins/ai/ingredientmono-1126/berberine
This article is for informational purposes only and does not constitute medical advice. The information contained herein is not a substitute for and should never be relied upon for professional medical advice. Always talk to your physician about the risks and benefits of any treatment. Nu Image Medical may not offer the medications or services mentioned in this article.