Dr. Constance Odom, MD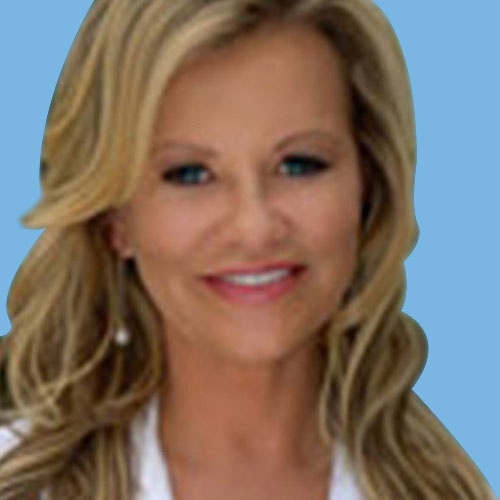 Medically reviewed by
Written by our editorial team.
Erectile dysfunction, or ED, is a health condition that affects a lot of men at many different stages of life. In fact, according to the U.S. Department of Health and Human Services, just about 30 million men (and, of course, their partners) are affected by the condition in the United States. If you or your partner is worried about what's going on in the bedroom, or what isn't going on, you are not alone.
The Mind: Understand the Causes of Erectile Disfunction
For many men, wrapping their minds around the idea of getting treatment for erectile dysfunction is one of the biggest hurdles. Understanding that the condition affects millions of other men and that there are a wide variety of causes could make it easier to talk yourself into getting treatment.
Although many men assume that erectile dysfunction only affects gray-haired gentlemen, age isn't the only factor that contributes to the condition. It's possible that more than one factor is at work. Age could be an influence, but younger men may experience erectile dysfunction due to other causes. About 25 percent of the patients seeing the doctor for their first ED visit fall into the under-40 range. Those other factors include
•     Physical causes, such as diabetes, high blood pressure, too much weight and injuries in that area
•     Psychological factors, including stress, anxiety, and low self-esteem
•     Behavioral elements, such as smoking, illicit drug use, and de-sensitivity from watching porn
•     Some diseases and health conditions
•     Side effects of some medications
The good news is that you can control some of these factors and make changes that help you achieve your best health. The bad news is that you can't control all of these situations, but with the help of radical, modern medications, such as Mt. Everest, you may find more satisfaction in your sex life.
The Heart: Recognize the Importance of Seeking Treatment
What's the best way to go about resolving erectile dysfunction? The first step is realizing that intimacy and Men's Sexual Healthare important parts of your life. It isn't just unpleasant to experience complications in the bedroom; the side effects of this condition significantly impact multiple areas of your life. Seek treatment for your own well-being and for the health of your romantic relationship.
Some of the most important qualities of a healthy relationship include intimacy and close friendships. Partners in low-sex marriages sometimes feel that their companion isn't making enough of an effort. The condition also creates problems when a couple is trying to get pregnant, and often leads to depression and feelings of low self-worth.
The Source of the Action: Choose the Most Effective Treatment Regimen
Too many of the products on the market today have a limited focus. For the most exhilarating experience, your solution must provide a reliable erection, boost the libido, and augment your sexual drive. Mt. Everest, a physician-directed drug, is a compound medication that addresses multiple areas of intimacy with carefully chosen ingredients.
Oxytocin, sometimes known as the "love drug," is a powerful hormone that triggers bonding and sexuality between two partners. PT-141 (the peptide Bremelanotide) helps the hypothalamus in the brain send the right signals down through your body. Finally, tadalafil, a common ingredient in erectile dysfunction drugs, relaxes muscles and increases blood flow where it matters. This fast-acting solution gives an important boost in energy and decreases anxiety, helping you avoid premature ejaculation.
The Whole Body: Develop a Comprehensive Plan
Once you have the right medications working in your system, there are some steps you can take to increase your overall health for more confidence and vitality. Moderate exercise, such as walking for 30 minutes, boosts sexual performance and offers many other physical benefits.
Cut down on processed meats and foods, substituting in whole grains, vegetables, fruits, and fish, to counteract the effects of aging. Keep a close eye on your blood pressure, blood sugar and cholesterol levels, and triglycerides to keep your brain, heart, and other parts of your vascular system in good shape.
Target the right muscles when you exercise. A slim waistline decreases your likelihood of experiencing ED and a strong pelvic floor improves your enjoyment of sexual activities. Any physical exercise offers benefits to your intimate encounters, but specific muscle-moves, such as Kegel exercises, have a direct impact on your experience.
Treat Your Mind, Heart, and Body to Enhance Sexual Experiences
Nu Image Medical® offers a new and futuristic approach to achieving optimal health and wellness. The company has been a weight loss, anti-aging and wellness provider since 2004 and offers medically supervised programs for medical weight loss, peptides, erectile dysfunction, scream cream, and hair loss (NuDew) 
This article is for informational purposes only and does not constitute medical advice. The information contained herein is not a substitute for and should never be relied upon for professional medical advice. Always talk to your physician about the risks and benefits of any treatment. Nu Image Medical may not offer the medications or services mentioned in this article.