Dr. Constance Odom, MD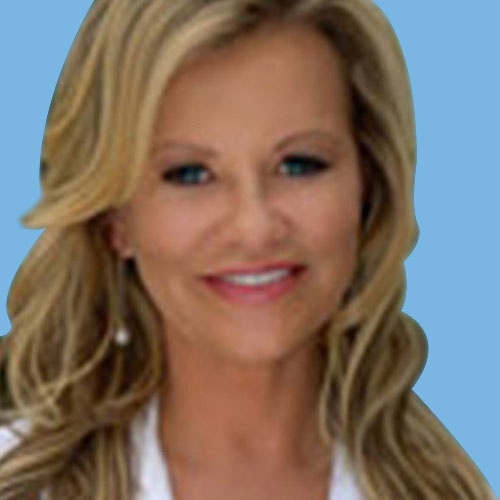 Medically reviewed by
Written by our editorial team.
There are many different types of Peptides that help improve your overall health and wellness. They are designed to supplement the decreasing levels of essential amino acids and peptides in the body. Certain amino acids are responsible for the production of hormones and proteins that help our body to function at its best.
If you're looking for a way to safely and effectively improve or regulate specific bodily functions, then Peptides may be for you. Various peptide treatments have been shown to improve everything from muscle tone and metabolism to sexual arousal and immune functions. 
Peptide treatments are extremely versatile and have proven to be very effective. Generally, they also have a more rapid response time and produce less side-effects than hormone therapies.
Over the course of several articles, we are introducing you to 6 powerful peptides people love. Today's spotlight:
What is PT-141?
PT-141 was originally created to resolve female sexual dysfunction. By stimulating the melanocortin receptors in the brain, it works to stimulate sexual arousal for both men and women. It has also been known to have other positive benefits, like boosted energy and a natural tan.
Let's take a closer look at how PT-141 can lead to a happier, healthier you.
Male Sexual Dysfunction
The discovery of PT-141 as an agent of sexual activity enhancement was rather accidental. The thanks got to scientist Mac Hadley, who generously volunteered himself to conduct experiments on his own body. By double-dosing the early compound, Mac ended up with an eight-hour erection. Since then, the dosing has been perfected. In later testing, PT-141 caused spontaneous erections in 9 out of 10 male volunteer test subjects. 
PT-141 works in men, providing spontaneous erections that require no psychological stimulus. This is also a great therapy, because it doesn't work like any other product for erectile dysfunction. It works directly in the brain, instead of working to relax blood vessels like other PDE5 inhibitors. By increasing sexual desire within the nervous system, PT-141 stimulates and activates the dopamine hormones, which plays a major role in sexual motivation. Dopamine is a a neurotransmitter that stimulates performance. When you have low levels of dopamine, your libido is lowered.
If sexual desire is waning, PT-141 will inject romance back into the relationship. It targets the lack or absence of sexual fantasies and desire for sexual activity. Consider it an aphrodisiac. 
Mt. Everest is physician-prescribed triple compounded treatment option for male sexual dysfunction that includes PT-141 along with Tadalafil (the common ingredient found in other erectile dysfunction medications) and Oxytocin (the "cuddle hormone" that restores feelings of closeness and intimacy). That triple combination make Mt. Everest different than any other male arousal product in the marketplace.  
Female Sexual Dysfunction
Hypoactive sexual desire disorder (HSDD) is a common, treatable medical condition among women who are peri and post menopausal. It is characterized by ongoing low sexual desire that women find frustrating. Multiple studies show that a brain chemistry imbalance can be linked to a woman's low sex drive. PT-141 works on the part of the brain involved in sexual interest and desire. 
It has been reported that approximately 43% of women (compared to 31% of men) suffer from some form of sexual dysfunction (SD): however, according to research published by the US National Library of Medicine, Female SD has been significantly less researched and less understood than male SD. 
Following the use of PT-141, women report:
Moderate or high sexual desire 

Significantly more satisfaction with their level of sexual arousal

Effects that are felt up to 12 hours from the time of administration that have been known to last for up to 3 days, diminishing each day
For women who are struggling with low libido or sexual arousal, we also recommend Scream Cream, a libido enhancing medication for women that is applied externally and increases your feelings of desire and arousal. Efficiently absorbed into the skin after application, it improves the rate of blood flow around the areas that it has been applied to without getting into the bloodstream. It also improves sensitivity and increases your chances of attaining climax.
Bodybuilder Boost
PT-141 a good option for people who participate in bodybuilding competitions. Not only does it boost energy, it is responsible for tanned skin pigmentation without the harmful effects of UV radiation and sunlight. That means bodybuilders can get darker skin faster and simultaneously gain more energy to power through their workouts.
What are the Side Effects? 
Side effects of PT-141 are mostly linked to high dosages. These include an increase in cortisol levels, fleeting bouts of headache, nausea, and flushing. However, headaches experienced from other popular ED medications were more intense and lasted far longer than those who experienced them with PT 141.
Before You Buy: What You Need to Know
The best way to source PT-141 is through a medical professional who can prescribe a 100% pure product. As with any online purchase, before you make a purchase, do your research.
If you think PT-141 may be right for you, you can begin building your medical profile now on our website. Requesting a telehealth consult with one of our licensed doctors is a step in the right direction. 
Nu Image Medical® offers a new and futuristic approach to achieving optimal health and wellness. The company has been a weight loss, anti-aging and wellness provider since 2004 and offers medically supervised programs for medical weight loss, peptides, erectile dysfunction, scream cream, and hair loss (NuDew) 
This article is for informational purposes only and does not constitute medical advice. The information contained herein is not a substitute for and should never be relied upon for professional medical advice. Always talk to your physician about the risks and benefits of any treatment. Nu Image Medical may not offer the medications or services mentioned in this article.