Dr. Constance Odom, MD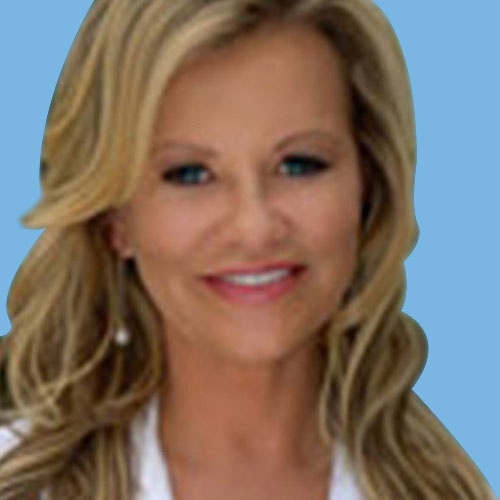 Medically reviewed by
Written by our editorial team.
While Viagra and Cialis have long been known for their effectiveness in treating ED, there is another remedy for ED that is quickly gaining attention. Many men are consuming olive oil and lemon juice to treat erectile dysfunction and enhance their love lives.
While there is no scientific evident that olive oil and lemon works as a treatment for erectile dysfunction, some studies have found that olive oil has more sexual benefits than Viagra. Men who consume nine tablespoons of olive oil per week may experience less impotence and fewer sexual problems. Men who consume olive oil for ED, may also have fewer incidences of sexual dysfunction and increased levels of testosterone. Lemon juice may be effective in treating ED. If you want to boost sexual performance and reduce erectile dysfunction, some experts recommend mixing lemon juice with water.
Doing this can actually boost your libido and make you feel healthier overall. Lemon juice has many benefits, including the ability to ease the symptoms of constipation. Lemon juice is a natural anti-inflammatory, and it increases blood flow to the body. Blood flow is essential to a healthy sex drive. It enhances sexual performance, and in many cases, improves the quality of sexual function and stamina.
According to American Male Medical, olive oil enhances a man's performance, improves blood circulation, and helps keep blood vessels healthy. In addition to improving sexual function, olive oil is also effective in reducing your risk of heart attack and stroke. While both olive oil and lemon juice are believed to be effective in treating ED, it is important to understand exactly what erectile dysfunction (ED) is. Many people believe that men with ED can't get an erection at all, but it is a bit more complex than that. According to experts, ED is very complicated, and its severity varies. Erectile dysfunction can be temporary and mild or a complicated lifelong condition.
Men with ED may be able to get an erection, but cannot maintain it long enough to have a satisfying sexual experience. While some individuals have found olive oil and lemon juice to be effective, the question remains: how do olive oil and lemon juice help treat erectile dysfunction? And perhaps more importantly, how do they work? While many have claimed the effectiveness of olive oil and lemon juice for ED, there is no solid evidence that they are truly effective as a treatment option. Olive oil reduces the risk of developing conditions that can cause ED.
According to PubMed, foods containing oils such as olive oil, reduce the risk of cardiovascular disease, because they help with blood circulation. While many people tout the benefits of olive oil and lemon juice for ED, other experts aren't so sure of their effectiveness. According to Hims, the assumption that olive oil and lemon juice are effective for treating ED comes from the misperceptions of media outlets. Many of them misinterpret research on the issue of natural treatments for ED. A plethora of research has found that because it is rich in olive oil, the Mediterranean diet is effective in improving cardiovascular health. This diet is rich in olive oil and lemon juice, which has led many to believe it is effective in treating ED. There has been a lot of media coverage on the topic of olive oil and lemon juice for treating ED. The media creates a lot of hype about new breakthroughs like this, and in some cases, can lead to false claims.
Viagra and other ED medications are designed specifically to increase blood flow to the penis, resulting in better quality erections and lessening the effects of ED. Such medications have been proven effective and can be taken at any time. However, it is most beneficial to take these drugs when you plan to be intimate. These medications can be taken on an as needed basis. Because the Mediterranean diet contains olive oil, it reduces your chance of developing cardiovascular disease. Cardiovascular disease is a major contributing factor in the development of ED. There are many effective ED drugs on the market, but turning to natural alternatives is an attractive option for many men. Medications for ED work by increasing blood flow to tissues inside the penis, which makes it easier to get and maintain an erection. Olive oil has some of the same properties in terms of enhancing blood flow.
While olive oil and lemon juice have many benefits, men yield the best results when they consume healthy foods with olive oil added in. Not surprisingly, many healthy foods are made with olive oil and lemon juice, both of which can result in better health. Discrepancies exist about the effectiveness of lemon juice on ED, but studies by PubMed have found that many men are turning to citrus juices, such as lemon juice, to treat erectile dysfunction. The study concluded that lemon juice can help improve erectile function, and is very effective when used with other ED drugs.
These studies tested the effect of lemon juice on lab rats. Studies have found that both lime and lemon juice had a strong effect on sexual behavior in rats. Animals sacrificed for the study saw a significant change in sexual behavior when given these substances. Penile tissue and brain matter were separated from rats in this study and found that both lime and lemon juice impacted the behavior of rats in the study. The study also found that lime had a positive impact on sildenafil, and actually enhanced the effects of drugs, such as Viagra.
To minimize the symptoms of ED, experts recommend making lifestyle changes, such as quitting smoking, staying physically active, and limiting your consumption of alcohol. Smoking increases your risk of heart attack, which is a huge risk factor for ED. Staying active improves blood flow and improves overall heart health. By maintaining a healthy heart, you reduce your risk of a number of other health problems. The excessive consumption of alcohol has also been linked to several types of sexual dysfunction. An overconsumption of alcohol can also lead to premature ejaculation.
That's why it may be good to turn to natural remedies, such as lemon juice. While its effectiveness in treating ED remains unknown, its internal properties contain health-boosting properties that help prevent the development of erectile dysfunction.
So, how does lemon juice work in the treatment of ED? According to the Wiley Online Library, combining ED drugs with foods, such as lemons and limes, has become a common practice in recent years. Research has found that consuming lime enhances the effects of certain drugs that treat sexual conditions, like ED. Citrus fruits, like lemons, are filled with antioxidants, such as flavonoids. When ingested, citrus fruits decrease inflammation inside the body by increasing the presence of nitric acid. Because nitric acid increases blood flow, it may also aid in sexual sensation.
Several other foods and compounds are believed to help treat ED. These include Tribulus, red ginseng, and Ginkgo biloba. Korean red ginseng specifically is known to boost libido and enhance sexual function. Red ginseng is believed to increase the production of nitric oxide, which helps with blood circulation and causes muscles in the penis to relax. In fact, studies have found this herb to be more effective than a placebo in treating erectile dysfunction. However, you should also be aware that red ginseng can come with some undesirable side effects.
Despite uncertainty surrounding the effectiveness of olive oil as an ED treatment, some experts still claim that olive oil may be better than Viagra in enhancing male sexual performance. A 2018 study conducted in Greece found that a diet rich in olive oil reduces the risk of erectile dysfunction by roughly 40 percent. Men who participated in this study replaced butter with olive oil. Participants in the study included men who had an average age of 67.
While olive oil has many other health benefits, some experts assert that olive oil is a good treatment option for ED. Olive oil contains high concentrations of a compound called oleic acid. Oleic acid is a type of monounsaturated fat that is known for its ability to treat erectile dysfunction. Oleic acid is a phytochemical and is found naturally in plants. High in antioxidants, olive oil is packed full of Vitamin E and squalene. Squalene is an "organic compound," which can be found naturally in plants and animals. The substance is a liquid that can act as a lubricant to the skin.
As a component of olive oil, squalene has many health benefits; it is a natural antioxidant. This may explain why olive oil is believed to be an effective treatment for ED and overall health. Olive oil also has the added benefit of helping people lose weight. It is also believed to reduce your risk of depression and other medical conditions. Additionally, olive oil is known to boost testosterone levels, which can help men get and sustain an erection. You can actually take olive oil daily as a daily supplement for erectile function.
7 Sources
Nu Image Medical has strict sourcing guidelines to ensure our content is accurate and current. We rely on peer-reviewed studies, academic research institutions, and medical associations. We strive to use primary sources and refrain from using tertiary references.
https://pubmed.ncbi.nlm.nih.gov/25447615/
https://en.wikipedia.org/wiki/Olive_oil
https://www.mayoclinic.org/diseases-conditions/erectile-dysfunction/in-depth/erectile-dysfunction/art-20047821
https://onlinelibrary.wiley.com/doi/abs/10.1111/jfbc.14074
https://www.healthline.com/nutrition/viagra-foods
https://www.healthline.com/health/erectile-dysfunction/korean-red-ginseng
https://www.cbsnews.com/chicago/news/olive-oil-better-for-men-than-viagra/
This article is for informational purposes only and does not constitute medical advice. The information contained herein is not a substitute for and should never be relied upon for professional medical advice. Always talk to your physician about the risks and benefits of any treatment. Nu Image Medical may not offer the medications or services mentioned in this article.