Dr. Constance Odom, MD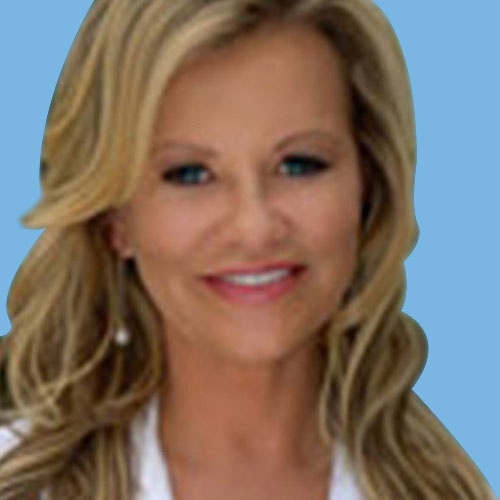 Medically reviewed by
Written by our editorial team.
For many women, weight defines how they feel about themselves and how others view them. Our body image dictates how we interact with others, how confident we feel, and how healthy we are as we go about our day-to-day lives. There are tons of benefits of losing weight, but the temptation to give up is real. Don't give up though. Peptide therapy is changing lives for the better.
Whether you're finally ready to shed those unwanted pounds, or you're looking for some new motivation, this story will amaze you. Due to HIPPA laws, we are unable to share the patient's name, but this is her self-written story of how peptide therapy is changing her life.
This is my story…
At 5'3" I'm a very petite woman. I have always been small and genetically speaking, I was pretty lucky. I have never cared about what my number on the scale was—I cared about how I looked in my clothes. I do know, however, when I married my husband twenty-four years ago, I weighed 100 pounds.
Time Changes Things
Over the last twenty-four years, I've had five children who now range in age from twenty-two to six-years-old. The number 130 has stayed in my mind because that's what I weighed with all five of my children when I checked into the hospital to give birth.
Something alarming happened when I approached the age of forty-five. I noticed it was harder for me to stay slim and I didn't like what I saw in the mirror.
All the things I had done before to shed extra pounds weren't working anymore. Even when I was working out, I felt like I was gaining weight.
I no longer recognized my body. I had a layer of fat on my stomach and hips that wouldn't go away, no matter what I did. My legs had cellulite and the fat on them looked dripped on.
Tempted to Give Up
Maybe I just need to accept that this was what my "older" body was going to look like. It was a hard pill to swallow, which is why by the middle of 2018, I found myself facing depression. How did this happen? I had NEVER dealt with depression in my life.
Willing to Try Something New
Seeing how much I was struggling, my sister mentioned peptide therapy to me the summer of 2018. She had heard of people having success with it, but she didn't know much of anything about it. I decided to Google it, and I read a little about it but that's where it stopped.
Then, in April 2019, I found Nu Image Medical. They had a lot of information about peptide therapy, so I decided to contact them and ask questions. (Lots of questions!) They patiently answered all of them.
They made me feel so comfortable, and I knew after that call that this was the right route for me. I ordered as soon as I got off the phone with them.
I began peptide therapy in June 2019.
I Can't Believe the Results!!
Within the first couple of weeks of starting peptide therapy, I noticed an improvement in my sleep. I didn't think I had sleep issues, but I couldn't deny that I was sleeping deeper and feeling more rested.
I had started power walking 4-7 times a week (1-3 miles each time). Within a month, I thought I could see a difference in my body fat, but I maybe I was just trying too hard to see changes. No, I really could see some thigh muscles starting to show! I was thrilled!
About 6 weeks after starting peptide therapy, people from my child's school started noticing. They were approaching me and telling me how wonderful I looked and asking what was I doing.
Around the 8-week mark, I had another school mom stand next to me and not recognize me. She said I looked like a whole different person.
Three Months of Peptide Therapy
As I approach the completion of month three of peptide therapy, I have an incredible sense of wellbeing that I haven't felt in years.
REVERSE AGING:I turned forty-seven at the end of August, but I look much younger now than I did last year.
FAT LOSS:My hip fat has all but disappeared. That stomach fat that I battled since I had my second child nineteen years earlier? It is finally smoothing out nicely.
BYE, CELLULITE:My cellulite is almost gone and I wore a bikini at the beach comfortably and confidently!
HELLO, CONFIDENCE:I do not know how much I weigh because I don't even own a scale anymore. It doesn't matter. I love how I look.
READY TO TRAIN: I have started working out with a trainer, and I'm excited to see what the possibilities are.
What Next?
I've just ordered my next three month supply of peptides because I'm so happy with what it's done for me. To simply say I'm thankful to have found Nu Image Medical and peptides does not express my gratitude enough. I feel like I'm getting back to myself again.
My goal is to have the best body of my life at age 50!
Nu Image Medical® offers a new and futuristic approach to achieving optimal health and wellness. The company has been a weight loss, anti-aging and wellness provider since 2004 and offers medically supervised programs for medical weight loss, peptides, erectile dysfunction, scream cream, and hair loss (NuDew)
This article is for informational purposes only and does not constitute medical advice. The information contained herein is not a substitute for and should never be relied upon for professional medical advice. Always talk to your physician about the risks and benefits of any treatment. Nu Image Medical may not offer the medications or services mentioned in this article.