Dr. Constance Odom, MD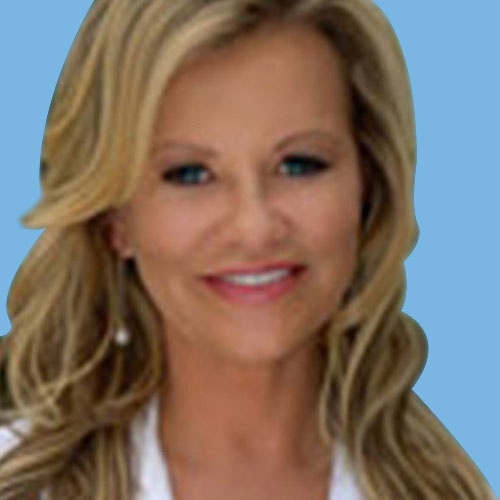 Medically reviewed by
Written by our editorial team.
Finding the right diet can be a challenge for anyone. There are a lot of fad diets on the market, and many of them fail to deliver the results they promise. But what about the souping diet? How does it stack up to other diets?
While many diets focus solely on a strict set of rules, the souping diet is different. The souping diet is essentially a group of recipes that are inspired by soup. Experts say that these soups are effective at promoting weight loss. The diet itself has a short duration, and you have the ability to lose a large amount of weight.
The typical duration of this diet is five to 10 days. The souping diet requires you to eat only soup, while similar diets incorporate soup into the overall diet plan. In a sense, the souping diet is a lifestyle change. Other soup diets focus on eating soup but also allow you to incorporate other foods into the diet as well.
The nice thing about soup is that it fills you up quickly, allowing you to lose considerable amounts of weight. However, experts are doubtful that the souping diet helps you achieve long-term weight loss success. In fact, managing your weight after you stop the souping diet may be more challenging than you expect.
While soup-based diets have been around for a while, they have become a fan favorite for many. However, the problem is that soup lacks the nutrients you need for optimal health. On the other hand, many health experts assert that vegetable-packed soups promote good health. Soup is the foundation of this diet, but diets vary greatly, and the souping diet is no exception.
So, what can you eat on the souping diet? The concept of losing weight with soup is nothing new. Doing this has its downsides. However, experts agree that the diet's lack of nutrients has the potential to wreak havoc on your body. The idea of becoming full with soup is appealing.
If you have decided to try this diet, you can eat a number of soups, all of which are common and well-loved by many. Soups that are made by using a clear broth are typically the best for this diet. Soups made from clear liquid broth include chicken soup, vegetable broth, beef broth, and fish stock.
You can have other soups, depending on your individual food plan and weight loss goals. Some diets follow a low-carb eating regimen that utilizes vegetables that have a low glycemic index. Foods with a lower glycemic index include cabbage, cauliflower, turnips, collard greens, spinach, kale, celery, and green beans.
But what can you not eat on the souping diet? According to experts, those who follow the souping diet cannot have foods that contain dairy. This includes yogurt, coffee, milk, sour cream, and cheese. Much like other diets, the souping diet does not allow you to have cookies, cereal, crackers, and potato chips.
Additionally, baked goods and candy are not allowed with this diet. While fruit is touted as one of the world's healthiest foods, even fruit is off the menu with this diet. Experts say that berries, grapes, melons, and citrus fruits should not be eaten. It may seem that you are permitted only a few foods.
You can't have a number of grains on this diet. According to experts, you should not have bread, rice, pasta, crackers, or cereal. Although the souping diet is effective for many people, health experts discourage you from trying it. They recommend not staying on this diet for a long period of time, simply because it is so restrictive. In the interim, it may yield fantastic results, but you eventually crash and burn.
What you can eat
Despite intense restrictions, the souping diet has a number of benefits. Those on the souping diet increase their consumption of vegetables. For those who don't eat vegetables on a regular basis, the souping diet gives them the ability to eat soups that are rich with nutrients your body needs to function.
Additionally, the souping diet can potentially reduce your risk of developing heart disease. Most importantly, this diet promotes weight loss. According to PubMed, those who eat soup typically have a better-quality diet, despite skepticism. In fact, studies have found that soup consumption is believed to reduce your risk of becoming obese.
It is also effective in helping you maintain your weight. However, studies have found that consuming soup solely for the purpose of dieting does not feel full for an extended period of time. Although there are conflicting opinions in studies, the souping diet appears to be effective. Conversely, other experts assert that liquid found in soup is not very satisfying.
According to Penn State, eating soup on the souping diet helps you cut calories at every meal. Eating soup at mealtimes can significantly reduce the number of calories you consume, creating a calorie deficit. Experts from this study say that eating a bowl of soup before lunch can reduce your calorie intake by 20 percent. Those who did not eat soup did not see the same results.
This study adds further evidence that consuming low-calorie soup can help you not only shed pounds, but also reduce the amount of food you consume. Ideally, the goal of any diet is to reduce the number of calories you consume, while you attempt to feel full through protein-laden foods. The ingredients found in soup will ultimately determine your satiety and ultimately how much weight you lose.
Ingredients utilized in one study included broccoli, chicken broth, potato, butter, and carrots. The studies used different cooking supplies to blend these ingredients, so each person got a soup with a different consistency. Soups in this study included pureed vegetable soup, chunky vegetable soup, and chunky-pureed vegetable soup.
The amount of chewing required and the thickness of the soup were varied, and those who ate thicker soups most likely felt fuller at the conclusion of the study. According to experts, participants who ate a thicker soup before lunch typically were more successful in managing their weight. Doing this can help you eat more food, while making you feel full. That's the whole point of this diet. You eat soup to feel full and curb your appetite.
Because low-calorie soup fills you up, you may not have cravings for unhealthy foods. However, it's important to make the right choices when it comes to the soups you eat. "Broth-based" soups typically have fewer calories. A single serving of broth-based soup contains 100 to 150 calories per serving.
You should beware of other high-calorie soups, such as creamy soups. These are packed with calories and can increase your calorie intake, causing you to gain weight. Because of this, cream-based soups are discouraged on this diet.
The whole point of this diet is to eat enough food, while you limit foods that can induce weight gain. Because there is limited evidence that the souping diet is effective, experts cannot say exactly what your results will be. However, weight loss is almost guaranteed.
Although creamy soups are discouraged, experts assert that it's okay to add healthy ingredients, such as lean protein and dairy. You're not going to see results right away, but implementing this type of eating plan will encourage weight loss. A souping diet consists solely of soup. Broth-based soups, such as cabbage soup, are particularly effective in helping you lose weight.
The difficult thing about this diet is that there are no exceptions. You must eat soup and lots of it. This eating plan is not meant to be permanent and should be followed for only a short period of time. The ideal duration of this diet is seven to 10 days. This diet is meant to make you lose quickly, particularly for social events or for toning up for vacation. However, it is possible to lose 20 pounds on this diet.
This may not be the healthiest thing to do, but some people prefer to lose weight quickly and don't have time for a long-term diet. For the souping diet, you can eat canned soup. However, make sure these soups aren't filled with high-calorie foods, like cream cheese.
Any broth-based soup will help you lose weight. Adding vegetables makes soup more nutritious, so vegetable soups are especially effective in facilitating weight loss. This is because vegetables are low in calories and fill you up. The fiber in vegetables helps you feel full, making you feel full much longer than you would with other foods.
Experts say that you should steer clear of cheesy soups, because they are higher in calories than many other soups. Ideally, it's important to eat healthy soups and maintain a healthy lifestyle while doing so. If you want to lose weight with the souping diet, it is important to exercise on a regular basis.
Take your time when eating as well. Doing so helps your brain tell your body when you are full.
10 Sources
Nu Image Medical has strict sourcing guidelines to ensure our content is accurate and current. We rely on peer-reviewed studies, academic research institutions, and medical associations. We strive to use primary sources and refrain from using tertiary references.
https://www.verywellfit.com/soup-diet-how-it-works-4589772
https://www.verywellfit.com/glycemic-index-food-lists-2242513
https://pubmed.ncbi.nlm.nih.gov/24382211/
https://www.psu.edu/news/health-and-human-development/story/eating-soup-will-help-cut-calories-meal/
https://www.healthline.com/nutrition/soup-diet-review
https://www.healthline.com/nutrition/soup-diet-review#types
https://www.livestrong.com/article/539016-how-to-lose-20-pounds-by-eating-soup/
https://www.insider.com/guides/health/diet-nutrition/is-chicken-noodle-soup-healthy
https://www.tasteofhome.com/collection/creamy-cheesy-soup-recipes-that-will-melt-your-heart/
https://www.niddk.nih.gov/health-information/diet-nutrition/changing-habits-better-health
This article is for informational purposes only and does not constitute medical advice. The information contained herein is not a substitute for and should never be relied upon for professional medical advice. Always talk to your physician about the risks and benefits of any treatment. Nu Image Medical may not offer the medications or services mentioned in this article.