Dr. Constance Odom, MD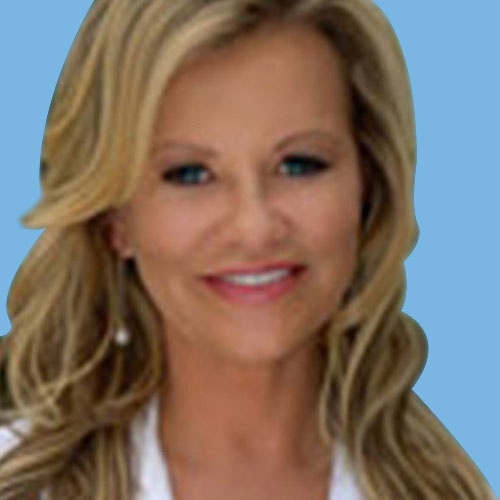 Medically reviewed by
Written by our editorial team.
If you are one of the millions of Americans looking to lose weight, chances are that you've heard about a few popular diets. You've probably heard about the Atkins Diet and the Keto diet. These are both fan favorites. Many people enjoy keto soup recipes. Below are keto soup recipes for weight loss.
The Keto diet is nothing new. Known for its focus on "moderate" amounts of protein and low carbohydrate content, the Keto diet has been around far longer than most people realize. The keto diet itself was originally used in the 1920s for the treatment of epilepsy. At the time, studies found that fasting could reduce your chances of having a seizure.
Plus, keto foods offer the opportunity to help you lose weight. The diet in itself focuses on foods, such as butter, eggs, cheese, seeds, and seafood. Individuals on this diet cannot eat fruit, vegetables, or sweets. 
All high carbohydrate foods should be cut from your keto diet. But what about keto soups? What are some delectable keto soup recipes that are enjoyable and help you lose weight? Chances are that you have eaten chicken soup when you've been sick or as an appetizer to a meal. According to "I Breathe I'm Hungry," keto foods include low-carb vegetables.
Foods in this diet are quite filling, and soups abound for their ability to make you feel full, while providing healthy nutrients. Although the keto diet specifies that you should not eat vegetables, this chicken soup recipe incorporates some vegetables for added flavor and enjoyment. 
Atkins chicken soup recipe 
Although this chicken soup recipe is rich with low-sugar vegetables, it still fits neatly into the requirements of a keto diet. This recipe incorporates chicken, because it is healthy, mild, and readily available. The recipe below was featured in the November 2015 issue of Woman's World.
Ingredients:
Four pieces of chopped bacon

One quarter cup of chopped onion

One tablespoon of minced garlic

Water

Yellow squash

Two tablespoons of red wine vinegar

Salt and pepper

Basil

Swiss chard

White mushrooms

Two cups of celery root

Four cups of chopped chicken breast

One cup of green beans

Eight cups of chicken stock

One quarter cup of sundried tomatoes 

1 tablespoon of olive oil
Instructions
You should first cook the olive oil and bacon in a big pot. Then, pour chicken stock and water into the pot. Next, add in chicken and celery root. Allow this to cook for two minutes. Your next step is to add in sundried tomatoes, mushrooms, garlic, and onion. Let this simmer for five minutes. 
Add water and chicken stock. Next, add chicken and celery root. Allow this to simmer for 15 minutes. Add the Swiss chard, green beans, and squash. Allow this to simmer for 10 minutes. Add in salt and pepper and red wine vinegar. This adds to the flavor.
Stir fresh basil into the soup and serve. This low-calorie soup will help you attain your weight loss goals, while incorporating a great flavor.
Keto bacon cheeseburger soup 
When most people hear the word, "diet," they immediately think of salads topped with tomatoes, baked salmon, and lean meats. While these are healthy foods and essential to many diets, the keto diet allows you to eat foods typically deemed unhealthy. The Keto bacon cheeseburger soup has all the markings of an unhealthy food. However, it is, in fact, healthy.
According to Men's Health, the keto bacon cheeseburger soup contains only 358 calories and has only "4.6 grams of net carbs." Hey Keto Mama came up with this recipe. While this recipe is not very heavy, it is filling and ready to eat in 20 minutes. This soup contains one gram of fiber, 23.5 grams of protein, and 24 grams of fat.
Ingredients for the keto bacon cheeseburger soup include the following, according to Hey Keto Mama:
Half of a sliced medium onion

One pound of "85 percent lean ground beef"

One half can of fire-roasted tomatoes

 One quarter cup of cooked crumbled bacon 

Three cups of beef broth

1 tablespoon chopped pickle jalapeno peppers

One half teaspoon of pepper

One half teaspoon of garlic powder

Four ounces of cream cheese

One diced pickle spear

One cup of shredded sharp cheddar cheese

Worcestershire sauce
The first step to making this soup is to add onion and brown beef. Then, sauté the mixture. Continue to cook the meat until you no longer see any pink spots in the meat. At this point, you should add broth, tomatoes, and bacon. Stir in the jalapeno peppers, Worcestershire sauce, garlic powder, and salt. Now, put the cream cheese in the middle on top of the soup.
Close the lid to the pot, and let it cook for 15 minutes. Once the soup is done, place diced pickles and garnish on top of the soup. Now, serve the dish. If you don't like spice and want to tone it down a bit, you can remove jalapeno peppers from the soup. You can introduce your own flavorings and toppings, so it appeals to your individual taste.
This is one of the easiest ways to make this recipe unique to you. You may also change ingredients to accommodate the tastes of family members and others. 
Chicken pot pie soup
On its own, chicken pot pie may not be one of the healthiest dishes, especially for those who are health-conscious. However, here is a keto recipe for low-carb chicken pot pie soup that appeals to the taste of chicken pot pie fans. This soup dish has all the flavors of your traditional chicken pot pie, without the rich crust topping we have all come to know.
Chicken pot pie, on its own, is filled with fat, most of which comes from the pie's crust topping. The chicken pot pie soup contains tender chicken breast, carrots, celery, and peas. These are all mixed with a decadent broth. Ingredients of the chicken pot pie soup include a variety of favorites, including the following:
Celery. This recipe calls for two stalks of celery. For added flavor, you can add in foods, such as shallots, leeks, or onions. 

Chicken. As the primary food for this soup, chicken takes center stage. Add skinless or boneless chicken breast to this dish. If you're not one for chicken breast, you could instead use shredded rotisserie chicken or chicken thighs. 

Heavy cream. Heavy cream is a key ingredient to many delicious meals. For this recipe, heavy cream adds flavor and makes the soup creamy and thick. 

Peas. Most people know that peas are healthy. They are a staple of many meals. While peas are not typically considered a low-carb food, the peas in this recipe contain roughly six grams of carbohydrates, which are not a big deal when you consider how healthy the rest of the dish is. You don't always have to adhere to strict rules when it comes to healthy eating. Sometimes it's okay to indulge yourself.

Carrots. Carrots are a healthy staple in many diets. Most chicken pot pies contain carrots, so it only makes sense to include them in this recipe. If you'd like to reduce the amount of carbohydrates in this dish, you can leave carrots out. However, they are a nutrient-rich food that provides many benefits.

 Chicken stock. Chicken stock is a key ingredient to this recipe. If you don't have chicken stock on hand, you could use beef stock or vegetable stock instead.

Cheddar cheese. Some people prefer white cheddar cheese. However, you can also use mozzarella, Colby jack, or medium cheddar cheese.
You can make chicken pot pie soup in a slow cooker. Place all of these ingredients in the slow cooker, and allow it to cook on high for a total of five hours. Once you have done this, cook the soup on low for eight hours. Some experts recommend that you don't add cheese until you reach your final hour of cooking. The result is a beautiful and rich soup that is topped with colorful vegetables.
So, what are the best things about these keto soup recipes? These keto soups are great for weight loss, because they are low in calories, rich in healthy vegetables and meats, and easy to put together. Their low-calorie counts allow you to indulge without feeling guilty. Many people have their own tastes and prefer to add in other ingredients, such as red peppers or string beans. There is an abundance of keto soups that aid in weight loss.
Other great keto friendly soups include broccoli soup, vegetable soup, and seafood soup. You don't necessarily have to stick to only these soups. You have many options if you want a keto friendly soup. You don't have to deprive yourself of every good food, especially when you have so many at your disposal.
12 Sources
Nu Image Medical has strict sourcing guidelines to ensure our content is accurate and current. We rely on peer-reviewed studies, academic research institutions, and medical associations. We strive to use primary sources and refrain from using tertiary references.
https://foodinsight.org/keto-diet-101-what-to-know-before-you-commit/
https://www.epilepsy.com/what-is-epilepsy
https://www.menshealth.com/nutrition/g24851876/keto-diet-soup-recipes/
https://www.heyketomama.com/keto-bacon-cheeseburger-soup/
https://www.buzzfeed.com/hannahloewentheil/keto-soup-recipes
https://peaceloveandlowcarb.com/chicken-pot-pie-soup/
https://www.dietdoctor.com/low-carb/recipes/meals/soups
https://pubmed.ncbi.nlm.nih.gov/32563767/
https://www.healthline.com/nutrition/ketogenic-diet-101
https://www.medicalnewstoday.com/articles/270678
https://en.wikipedia.org/wiki/Vegetable_soup
https://www.thespruceeats.com/white-vs-yellow-cheddar-cheese-2355816
This article is for informational purposes only and does not constitute medical advice. The information contained herein is not a substitute for and should never be relied upon for professional medical advice. Always talk to your physician about the risks and benefits of any treatment. Nu Image Medical may not offer the medications or services mentioned in this article.