Dr. Constance Odom, MD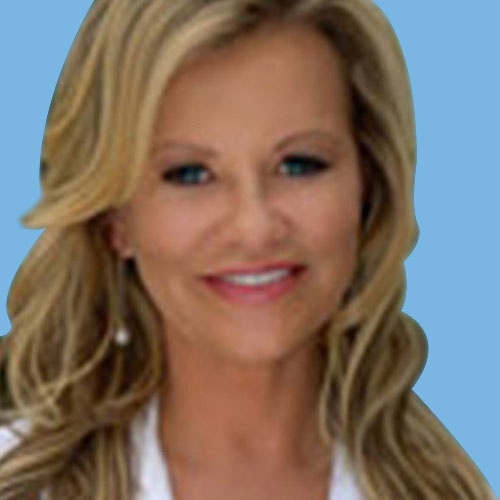 Medically reviewed by
Written by our editorial team.
For females, the struggle for equality is ongoing in many areas, but fortunately, there are movements that demand attention and action. Sometimes, the situation is obvious, such as the glass ceiling that still seems to limit career advancement. There are some situations that should be more pressing than others, such as access to quality healthcare and issues regarding women's sexual health. Having women receive the medical care they need if just one part of equality in sexual health, as the Me Too movement has opened door to discussion in areas of pleasure and consent and the fine line that exists between the two.
Equality in the Bedroom
Consensual sex used to be a primary concern when intercourse occurred between two people to avoid a claim of rape or abuse. However, as cultural attention has shifted and given females more a voice concerning their bodies, the discussion has expanded to include expectations or experiences of pleasure and satisfaction, as well as equal expressions in these areas. Beyond the expectation that sexual encounter should be an experience of pleasure for two willing partners, equal expressions of sexuality or satisfaction have risen to the forefront of the discussion. Niki Minja is of the opinion that women should demand orgasm from their partners, and the medical community supports the belief that women are just as entitled to receive full pleasure from a sexual encounter as a male. For too long the narrative had been about what a woman could do for a man, and yet the tide is changing to ask what can a man do for the woman? Pop culture is beginning to display this new message more openly, but some females are too timid or insecure in their relationship to give their sexual needs a voice. This can lead to a dull and complicated relationship, but it can also impact your sexuality and self-confidence in other areas of life. For women who tend to have more to prove in order to be treated as an equal, this could negatively impact the chances of ever breaking through that glass ceiling.
Promote Yourself
When it comes to talking about your sex life, it can be embarrassing to admit to never having an orgasm or being dissatisfied with the current state of affairs. After all, it may hurt your partner's ego and ruin any encounter you think you will have. However, taking the lead in this area will inevitably create a more thrilling sexual encounter for both of you. You don't have to bring it up mid-act, but sexual satisfaction is a conversation that the two of you need to have. If you need some encouragement to promote yourself into receiving more pleasure, here are several reasons why there should be a more unified movement toward orgasm equality.
Give Men an Education
Men's pleasure or satisfaction seems to be much easier to come by than a woman's, and with good reason. The physical and psychological difference between genders and each partner impact how successful you will be in both giving and receiving pleasure. By creating an awareness that women need and want more intensely satisfying sex, men may feel the pressure to get better at what they are doing. Guys can always improve on their ability to seek out sensitive spots or step up their foreplay, but it will take an open conversation to get this education started. It doesn't have to be perfect, but there should be an effort.
Give Women the Lead
Men don't like to give up control, but if both partners are into achieving orgasm equality, it might mean that the female needs to take the lead on the encounter. Women who know what they want sexually can be left frustrated or let-down when those needs or physical areas aren't stimulated and satisfied. For women that aren't receiving the pleasure they desire, using a product like Scream Cream can help create more sensitivity in and around the genitals, increasing the feelings of pleasure and heightening sensations that can lead to orgasm. However, as a female, you may need to take control in this area, guiding your partner into a certain position or verbally dictating what you need.
Give Sex a Chance
Exploring this idea of orgasm equality gives your sex life a chance to be something it hasn't been in the past. Rather than routine or robotic movements, you could be enjoying mind-blowing, satisfying sex. When each partner is driving the other toward climax, the results can't compare to subpar sex.
Don't assume that pleasure is a potential by-product of intercourse for either partner. It should be a right for both men and women, so fighting for orgasm equality is a movement everyone should jump on board with.
Nu Image Medical® offers a new and futuristic approach to achieving optimal health and wellness. The company has been a weight loss, anti-aging and wellness provider since 2004 and offers medically supervised programs for medical weight loss, peptides, erectile dysfunction, scream cream, and hair loss (NuDew) 
This article is for informational purposes only and does not constitute medical advice. The information contained herein is not a substitute for and should never be relied upon for professional medical advice. Always talk to your physician about the risks and benefits of any treatment. Nu Image Medical may not offer the medications or services mentioned in this article.