Dr. Constance Odom, MD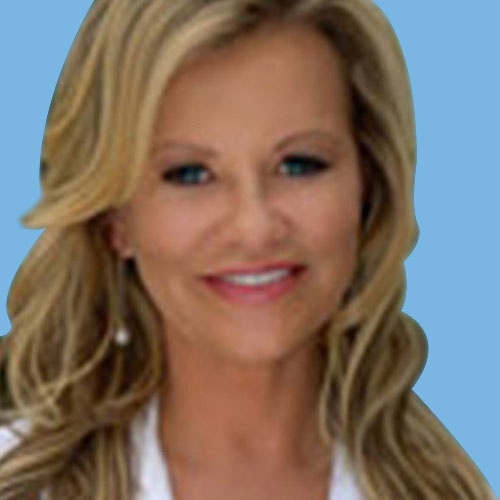 Medically reviewed by
Written by our editorial team.
For years men have enjoyed a bit of a monopoly when it comes to interventions for sexual health issues. This has left women out of luck when it comes to dealing with sexual problems such as decreased libidos, sexual pain, and other issues that diminish the sexual experience. 
Fortunately, things are changing, which has many women looking into medications like Sildenafil (brand name Viagra). Sildenafil and Sildenafil Citrate (brand name Viagra), work by inhibiting PDE5, an enzyme that affects blood flow. This action leads to a dilation of blood vessels and increased blood flow, which is how it helps treat erectile dysfunction (ED). The same increased blood flow may also help women experience enhanced sensitivity as well.
Sildenafil Citrate is one of the key ingredients in Screamer Gel, a sexual enhancing medication for women that is applied to the genital area just before sex. 
Can Women Take Sildenafil?
While sildenafil (brand name Viagra) can increase sensation for women, it does not increase sexual desire. For women, the sexual response is complicated and it often pays to first examine ways to boost libido. However, Sildenafil does increase genital blood flow, which can increase the sexual response for both men and women. 
Doctors do not often prescribe Sildenafil Citrate for women, although women can take male Sildenafil if prescribed. The medication is intended for men, and all other uses are considered off-label.
What happens if a woman takes sildenafil?
Sildenafil use in females may result in heightened genital sensitivity and enhanced sexual response. There are much better options for women who are looking to increase their sexual experiences, including Nu Image's Screamer Gel, which does contain a small amount of Sildenafil Citrate for women.
There are side effects to be aware of when taking Sildenafil, which include:
Headaches

Skin flushing

Dizziness

Nausea
Taking Sildenafil may cause vision disturbances and potentially dangerous side effects including chest pain and changes in blood pressure. It may also interact with other medications and be contraindicated for those with certain medical conditions. Be sure to disclose the medications, supplements and medical conditions you have to your doctor. 
Never self-prescribe Sildenafil or any prescription drug. Take only with a doctor's prescription and as directed. 
Does Sildenafil Last As Long As Men For Women?
Most people start to feel the effects of Sildenafil within 30-60 minutes after taking it. In general, you can expect to feel it anywhere from 2 to 5 hours after taking a dose. This means women taking Sildenafil must time their dose in accordance with planned sexual activity. There are factors that affect how quickly Sildenafil starts to work, and how long it may last. For this reason, you may have to experiment with timing to achieve the desired effect.
Sildenafil Doses For Women
Sildenafil is generally prescribed in three doses: 25 mg, 50 mg and 100 mg. Your health care provider will decide the best starting point for you based on your health history and needs. They will also take into account your age, other medications, and supplements you may be taking. Be sure to talk candidly to your doctor so they can find the correct dosage for you.
Where Can I Buy Sildenafil For Women?
Sildenafil is only available by prescription, so you must talk with a medical provider first. They will carefully go over your medical history and make sure that you can safely take it. This is especially important for women since using Sildenafil is an off-label treatment for sexual enhancement. Those hoping to explore more natural and safe ways to improve sexual sensations may want to first explore topical solutions. These can safely increase sensitivity and arousal without the potential for negative side effects.
This article is for informational purposes only and does not constitute medical advice. The information contained herein is not a substitute for and should never be relied upon for professional medical advice. Always talk to your physician about the risks and benefits of any treatment. Nu Image Medical may not offer the medications or services mentioned in this article.