Dr. Constance Odom, MD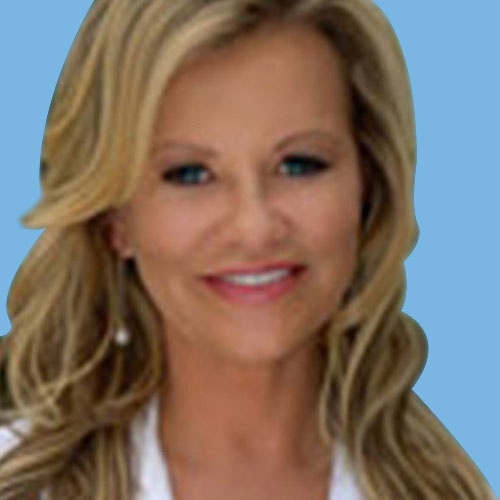 Medically reviewed by
Written by our editorial team.
Regardless of age, gender, fitness, and lifestyle, losing weight is challenging for most people, for a wide range of reasons. Most diets require people to change their stationary lifestyle and require them to get a certain amount of exercise each week. In addition, people usually must change the way they eat, as well as when and how often they eat. These are some major adjustments that can cause a great degree of turbulence in one's life, and as a result, sticking to so many aggressive life changes can be difficult and even overwhelming for many people.
The problem with these weight loss approaches is that rarely do they target the body's functionality in relation to all the components that play directly into one's weight. Therefore, taking the best acarbose weight loss prescription medication through a medically regulated weight loss program has enabled so many people to lose weight and hit their target weight and BMI. This article is intended to educate people new to acarbose to learn all about this valuable medication and how it works to help people lose weight who previously failed when trying to do fad diets.
What is Acarbose?
Acarbose slows down the chemical actions that break down food to release glucose (sugar) into the blood. This in turn slows down food digestion, which is critical for weight loss because it helps to prevent glucose levels from spiking after meals and being absorbed into fat.
According to a research paper titled, 'Effect of Acarbose on Weight Maintenance After Dietary Weight Loss in Obee Subjects' by H Hauner, D Petzinna and H Toplak, people taking acarbose played a role in stabilizing weight reduction. Additional studies show that, when taken with orlistat and low doses of naltrexone, the ability to lose weight quickly and keep it off improves significantly. That said, a weight loss program such as WAYT-less is regarded as an ideal solution for people who have struggled with weight loss and who are considered obese.
Acarbose for Weight Loss Slows Food Digestion, so How does this Help One Lose Weight?
If people want to lose weight and keep it off, they must focus on food digestion rates. The New Balance Foundation Obesity Prevention Center at Boston Children's Hospital did a study and was able to use the data to highlight that when you decrease the rate your body digests food, you are improving how your metabolism works to burn fat. This all comes down to the glycemic index, which is really a measurement of how quickly foods are digested. Since acarbose helps to slow down food digestion, it is a critical medication to take, along with other weight loss prescription medications, offered in medically approved weight loss programs.
Acarbose is Also Beneficial for People with Diabetes
According to figures from the US Centers for Disease Control and Prevention, 85 percent of people with type two diabetes are overweight. In addition, many people who were diagnosed with type two diabetes who lost weight saw that their diabetic symptoms went away. That said, obesity and diabetes go together, so chances are several of our readers may be diabetic. Since acarbose helps to prevent blood sugar levels from spiking after meals AND it plays a role in helping people achieve their weight loss goals, the WAYT-less weight loss program is likely an ideal option not only for those who are struggling to lose weight, but also for those who are trying to lose weight while trying to manage their diabetes.
Acarbose can Help to Decrease Your BMI
Your body mass index (BMI) is an estimate of body fat that gauges your risk for diseases, and the higher your BMI, the more body fat you have and the more likely you are to suffer from high blood pressure, type 2 diabetes, heart disease, breathing problems, gallstones, and certain cancers. That said, when you are in a weight loss program, you should monitor the progress of lowering your BMI.
Several studies have shown that Acarbose helps to decrease the BMI. In a research paper titled, 'Evaluation of Effect of Acarbose Consumption on Weight Losing in Non-Diabetic or Obese Patients in Kerman' by Akram Nakhaee and Mojgan Sanjari, patients were given acarbose and were studied against a placebo group. The treatment group saw greater weight loss compared to the placebo group with a significantly lower BMI at the 5-month period (2.31 ± 0.6 vs. 0.76 ± 0.6 kg/m2, P < 0.001).
So how has the WAYT-less weight loss program worked for people who shared the goal to lower their BMI? Thanks to the active acarbose ingredient and its interplay with orlistat and naltrexone, thousands of people who participated in this program were able to reach their lowered BMI goal, and you have an opportunity to see the same results. Because each person has a unique medical profile, you will want to reach out to Nu Image Medical and set up a consultation with a physician to learn of the WAYT-less program is right for you, and to learn if the active ingredient acarbose, which is one of many features in the program, is the right approach for you.
Do I Need to Diet and Exercise to Lose Weight when Taking Acarbose?
It goes without saying that no matter what weight loss program you embark on, diet and exercise can only help you reach your goals in a timelier manner. However, this is not to say that all weight loss programs require you to diet and exercise. Nu Image Medical has several success stories and testimonials from people who benefitted from acarbose while immersed in the WAYT-less weight loss program, who lowered their BMI and lost their target weight without changing the way they ate, and without doing any exercise. So long as a physician approves you for the WAYT-less program, there is no reason why you couldn't experience these same results without having to change the way you eat or adjust your activeness.
Can Acarbose Weight Loss Medication, as Part of a Program, Work for You?
Now is the time to take a serious step forward towards losing weight and embracing better health. Thousands of people found success with the WAYT-less program by Nu Image Medical, and directly benefited from taking acarbose weight loss medication in conjunction with other critical medications. Call today to consult with a physician and discover if you are likely to experience the same weight loss results that our other clients have seen.
This article is for informational purposes only and does not constitute medical advice. The information contained herein is not a substitute for and should never be relied upon for professional medical advice. Always talk to your physician about the risks and benefits of any treatment. Nu Image Medical may not offer the medications or services mentioned in this article.