Dr. Constance Odom, MD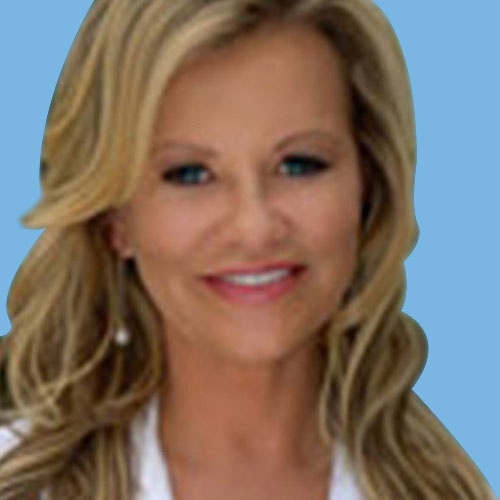 Medically reviewed by
Written by our editorial team.
Orlistat, sold under the brand name Alli, is a popular weight-loss medication. There are many orlistat reviews that share a plethora of information about this drug.
These reviews share with you details on how it works and side effects. You'll also learn that orlistat is not safe for everyone to take even though it is available over the counter.
Before taking any type of medication, it is a good idea to become familiar with what to expect when you take it. Having this information can enable you to make smart decisions about using it.
How It Works
According to WebMD, orlistat blocks the absorption of fat in the intestines. It can block up to 25% of the fat in the foods you consume. The prescription, Xenical, is a higher dosage than medications available over the counter.
The drug is a lipase inhibitor. When it blocks the intestines from absorbing fat, the fat then leaves your body through bowel movements. It can help with weight loss due to not allowing your body to use fat from your diet.
How To Get the Most From It
There are many recommendations and guidelines in orlistat reviews that explain how you should use this medication. In addition, you should always discuss its use with your doctor and follow any guidelines he or she lays out for you.
Healthy Eating
If you want to take orlistat, you must change your eating habits. Ideally, you need to reduce your fat intake, which will help lower your calorie intake. You will experience more severe side effects if you eat too much fat in your diet. It is best to aim for a diet that is 30% fat.
Label Instructions
You also need to follow the label instructions for use. All types of orlistat come in pill form. Alli, for example, requires taking the medication three times per day. You also need to take it with a meal or right after a meal. The meal should contain some fat.
Extra Steps
Because of the way orlistat works, you need to take a daily multivitamin when taking it. Make sure that the vitamin contains vitamins A, D, E, and K. It should also contain beta carotene because the medication can block these in your body. Never take your vitamin at the same time you take your orlistat.
Be Prepared
You should start using orlistat when you completely understand how it works and what it could do to your body. Included in this knowledge is that the medication is ideally for those who need to lose larger amounts of weight or people who struggle to see weight loss using conventional dieting and exercise.
If you are not overweight or have very little to use, orlistat may not be the right choice. You need to prepare yourself for the fact that it might not help you and know when to move on from using it.
Results To Expect
Ideally, weight loss is most successful when you lose slowly over a longer period instead of quick weight loss all at once or in a short period. Orlistat typically has a quicker effect in the beginning months but slows down the longer you use it. Even then, it does not produce huge results even when you first start taking it.  
The Mayo Clinic explains that weight loss with orlistat is generally not extreme. It will help you to lose a bit more than dieting and exercising alone. The target is to lose 5% of your body weight in the first three months.
You should see some results from taking the medication within two weeks of starting it. If you fail to see results, it often is a direct link to not following a good diet and having bad exercise habits. This medication will not make you lose weight without other healthy choices. If you are unhappy about your results, consider adjusting your diet and adding more exercise into your routine.
Concerns and Side Effects
As with any medication, there are potential side effects you may experience from using orlistat. In addition, it is not 100% safe. Some people may also not be ideal candidates to use this medication.
Liver Injury
The Food and Drug Administration investigated a claim that orlistat causes liver injuries. While it did not find a link, the FDA does advise watching for symptoms of liver issues, such as brown urine, loss of appetite, itching, yellow eyes or skin, and light-colored stool.
Gastrointestinal Effects
Gastrointestinal effects are most often reported in orlistat reviews by individuals who do not reduce their fat intake before taking the medication. Consuming too much fat will mean it expels from the body more quickly, which can lead to stomach cramps, gas, loose stools, and anal discharge.
You may also experience gas with oily anal discharge, have bowel movements more often, or be unable to control your bowel movements. If you experience these side effects, they will usually go away in time and with alterations to your diet.
Other Side Effects
Orlistat may also cause a few other side effects in some people who take it. Headaches, back pain, and upper respiratory infections are effects some people report in orlistat reviews. Less common effects include anxiety, changes in the menstrual cycle, difficulty swallowing, and hives. Any persistent or worsening side effect could be a medical emergency. If you experience them, you should contact your doctor or seek emergency medical care.
Possible Interactions or Risks
Orlistat is not safe for everyone to take. People who have liver conditions, such as cholestasis, children,  and women who are breastfeeding or pregnant should not take this medication.
It also can interfere with other medications you are taking. Speak to your doctor before taking orlistat if you take any of the following:
HIV or AIDS medications
Epilepsy medications
Amiodarone
Acarbose
Warfarin
Levothyroxine
Ciclosporin
You should also note if you take contraceptive pills, that orlistat can reduce their effectiveness. Specifically, if you experience diarrhea as a sever side effect, it can interfere with the contraceptive's abilities, and you should use an alternative form of contraception.
Orlistat reviews note the drug can also cause issues if you take thyroid medications or medications for diabetes. You should never mix it with other weight loss drugs.
It can impact organ transplant patients as well. It may lead to organ rejection due to interference with rejection drugs.
You must be upfront and honest with your healthcare provider when requesting orlistat. It could be damaging to your health to hide information about interactions or other issues because they could prevent you from being an ideal candidate to take the medication.
Make an Informed Decision
The best way to take orlistat is to have an open discussion with your medical provider. You need to make sure it is safe and right for you to take the medication. Your doctor may feel that you would be better trying an alternative weight loss strategy, or he or she could greenlight the use of orlistat.
In any case, make sure that you understand orlistat reviews and the information they contain. These reviews are full of helpful advice and details from people who have experience using orlistat. They have the knowledge that can help you get the most from the medication and allow you to have the best possible experience.
Nu Image Medical® offers a new and futuristic approach to achieving optimal health and wellness. The company has been a weight loss, anti-aging and wellness provider since 2004 and offers medically supervised programs for medical weight loss, peptides, erectile dysfunction, scream cream, and hair loss (NuDew) 
This article is for informational purposes only and does not constitute medical advice. The information contained herein is not a substitute for and should never be relied upon for professional medical advice. Always talk to your physician about the risks and benefits of any treatment. Nu Image Medical may not offer the medications or services mentioned in this article.