Surge Ceranic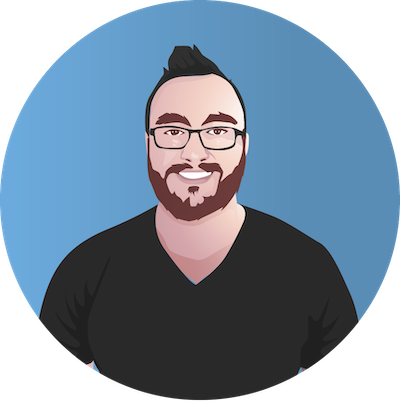 Medically reviewed by
Written by our editorial team.
Losing weight is always a challenge. You need a lot of support if you want to be successful. Support can help to keep you on track and avoid common pitfalls.
In the past, support had to come from groups, friends, and family. Now, though, you can get all the support you need from weight loss solutions right on your smartphone. There are many weight loss apps available to download right now. The only thing you need to do is to choose which of these apps will work best for you.
What Makes a Good Weight Loss App?
The best weight loss app will vary from person to person because everyone's weight loss journey is personal. Your needs will not be the same as someone else's so you require different weight loss solutions.
Figuring out which app will work best for you depends on a few factors. You can begin by looking at your budget. There are some free apps, but they usually require payment to access the advanced features and those aspects of the app that make it most useful. So, you should be prepared to pay something.
You also need to be sure the app is available on your phone. Most of the time this won't be an issue because almost every app is available on Android and iOS, which should cover your phone.
You also need to figure out what type of weight loss app you want. Some of them focus on one aspect of weight loss, such as fitness or diet. There are also apps that will offer complete weight loss solutions and cover all aspects.
In addition, if you participate in a specific program, you may want to find an app that works with that program. Some programs have their own apps, but you may wish to use a complimentary app that will provide a more rounded solution.
It is important to find an app that is easy to use and offers features that suit your needs. Features might include meal planning, calorie counting, water consumption records, and exercise tracking.
Look at every aspect of an app and compare it to what you expect to use it for and what you want to get from it. This will help you to come to the right decision.
List of the Top 5 Weight Loss Apps
While there are a countless number of weight loss apps available on the market, here is a look at five of the top choices.
Noom Weight Loss App
The Noom app is available on Android and iOS, and pricing starts at $17 a month. Shape explains that it focuses on helping you with goal setting and tracking your progress. You can use it to track your food intake and log your exercise.
To start, you will provide information about your age, weight, height, medical history, activity level, and goals. The program will take that information and create a plan to help you reach your goals. It will suggest foods you should eat and exercise that will help you. It encourages gradual changes so that you can stick with your new lifestyle. The app even provides incentives to encourage you to be more active.
WW App
This app was formerly the weight watchers app. It is available on Android and iOS, and it costs $19.95 a month. The app focuses on acting as support for the WW program, so it will provide food tracking using the points system, according to Business Insider.
It has a database of foods so that you can easily track your eating. It provides recipes as well. If you are a WW member, you can get access to workshops and personal coaching. Even if you are not a member, you can still benefit from the online community. It also has a rewards system to help keep you on track.
MyFitnessPal
Available on Android and iOS, this app has an annual fee of $50. It focuses on helping you to be more mindful of what you eat while encouraging you to become more active. It provides balanced coverage of diet and exercise.
You can track your food and exercise. It can read barcodes to insert information about what you eat automatically, and you can import recipes for homemade meal tracking. The app also contains 300 cardio workouts.
It also has a community feed where you can see what others are doing and get encouragement on your own journey. The app works with other weight loss solutions, such as FitBit and MapMyRun.
MyNetDiary
MyNetDiary is available on Android and iOS for free. It does have some premium option upgrades, such as compatibility with FitBit, health tracking for diabetes, and personal diet coaching. You do not have to register or provide any personal information with this app.
It focuses on diet mostly but does offer exercise tracking. It provides extensive databases for food and has a bar code scanner. It will compile your information into charts and graphs so you can see how you are doing.
Lose It!
You can get this app on Android and iOS for free with a premium fee of $19.99 that unlocks features including FitBit compatibility, micronutrient goal setting, and a meal planner. The free version, though, syncs with Apple Health and Google Fit.
It is one of the best user-friendly weight loss solutions. The app offers food and exercise tracking. You can input goals to track them as well. It has a bar code scanner and you can track your meals by taking a picture of them. It also provides you with water tracking and has a community for support and feedback. Plus, the app provides weight loss games and challenges.
Choose the Right Weight Loss Solutions
Choosing the right app is a personal decision, but there are many wonderful options. The top five apps are each a great choice, so you can't go wrong if you decide to use one of them.
Nu Image Medical® offers a new and futuristic approach to achieving optimal health and wellness. The company has been a weight loss, anti-aging and wellness provider since 2004 and offers medically supervised programs for medical weight loss, peptides, erectile dysfunction, scream cream, and hair loss (NuDew) 
This article is for informational purposes only and does not constitute medical advice. The information contained herein is not a substitute for and should never be relied upon for professional medical advice. Always talk to your physician about the risks and benefits of any treatment. Nu Image Medical may not offer the medications or services mentioned in this article.