Dr. Constance Odom, MD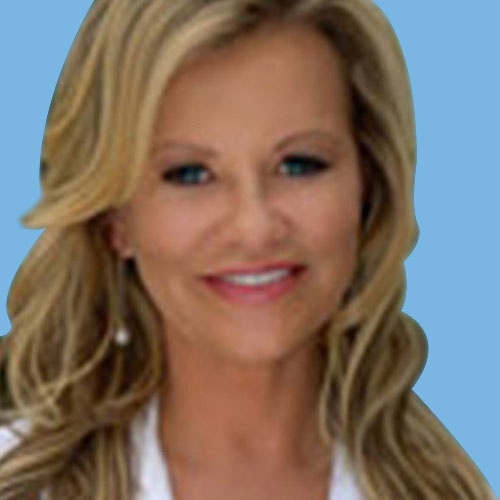 Medically reviewed by
Written by our editorial team.
Obesity, or an abnormal amount of fat on your body along with a high BMI, affects millions of adults and children in the United States. The prevalence of obesity in this country has been increasing in recent years and is decreasing the quality of life. This is because obesity can contribute to many health issues, such as diabetes, heart disease, stroke, dyslipidemia, hypertension, and cancer. 
Fortunately, there are several options if you are combating obesity. Many people try medications to try to reduce their weight. For instance, Xenical weight loss is something that has proven effective for many people. If you are considering taking this route, it is important that you learn about Xenical and how it works. 
What is Xenical?
Xenical, also known as Orlistat, is a medication used in combination with a low-calorie diet and an exercise routine to help people suffering from obesity lose weight. It is usually administered to people who also suffer from high blood pressure, high cholesterol, and heart disease. Orlistat belongs to a class of medications called lipase inhibitors. These medications work by preventing some of the fat in the food you eat from being absorbed in the intestines. This unabsorbed fat will be excreted from the body naturally. 
If taken correctly, you should be able to prevent your body from absorbing up to 30 percent of the fat you eat from being absorbed. Always be sure to take the correct dosage that your doctor prescribes. Your Xenical weight loss results will not increase if you take more than your prescribed dose. 
Why Would It be Prescribed?
Xenical would be prescribed alongside a healthy diet and exercise routine to help someone lose weight. You would likely be prescribed this if you also suffer from high blood pressure, diabetes, high cholesterol, or heart disease. Xenical may also be prescribed if you have lost weight and need to keep it off. 
How Does It Work?
Xenical weight loss works by blocking about a third of the fat you eat from being absorbed into your body. It does this by inhibiting gastric and pancreatic lipases, which are the enzymes that break down the triglycerides in the intestine. When these lipases cannot do their job, the triglycerides you eat are not turned into fatty acids and absorbed into the body, but are excreted from the body naturally. In other words, these fats will remain unabsorbed and pass through your system naturally. Xenical has been approved for long term usage. 
How Is It Taken?
Typically, you will take one Xenical pill with your breakfast, lunch, and dinner each day. If you skip a meal, you should not take your pill, since there is no fat you need to worry about not absorbing. It is also important that you do not take more than three capsules in one day, even if you eat more than three meals. 
If you are taking a multivitamin to ensure that you meet your nutritional requirements, you should take this at bedtime so your body will absorb it. You should also continue to exercise when taking Xenical. Getting regular exercise will increase the success of your treatment. 
What Are Its Benefits?
The Xenical weight loss program has been proven to lower blood lipids and improve blood pressure problems in individuals who take it. It has also been proven to improve insulin sensitivity, preventing type 2 diabetes and other blood sugar-related problems. Xenical can also promote weight loss by blocking the enzymes that digest fat in the intestines. When paired with a healthy diet and exercise program, this medication can help you lose weight efficiently. 
What Foods Should You Eat With It?
When taking this medication, you should be on a low-fat diet. This is so that you can continue to absorb most of the foods you eat. You may also want to consider taking vitamins since this drug can inhibit the number of nutrients you absorb.
Just remember that you still want to focus on reducing the number of calories you eat to get the best results from your Xenical weight loss treatment. Make sure that you choose an evidence-based diet plan to go on and that you are getting enough calories for your body to function. Do not participate in any diets that encourage you to eat large amounts of fats, sugar, salt, or refined grains. Get plenty of fruits, vegetables, whole grains, and lean protein. You must also make sure that you drink plenty of water and eat small portions regularly throughout the day. 
What Exercise Should You Pair With Xenical?
To get the most out of your Xenical weight loss treatment, you should incorporate physical activity into your life. In addition to helping you lose weight, exercise can lower your risk for certain diseases and boost your mood so you are less likely to face depression. To get started exercising, consider moderate-intensity aerobics, such as walking, jogging, cycling, or swimming for at least two and a half hours each week. 
As you progress, you can increase the duration and frequency of your exercise sessions. Although you may have to start at a low or moderate intensity, you will be able to increase your activity level over time. Sustaining high-intensity aerobics for up to five hours per week will enable you to greatly increase the amount of weight you lose while on Xenical and let you keep it off. 
You should also incorporate resistance training so that you promote fat loss and build lean muscle mass. The key to using a fitness routine for weight loss is to be active daily and regularly. Remember to personalize your training regiment for your fitness level and physical limitations. 
Should You Try Behavioral Therapy?
For your diet and exercise routines to work with your Xenical treatment, you will need to commit to these lifestyle changes. To ensure that you stick with your changes, you may want to consider behavioral therapy. A trained therapist will be able to coach you through self-motivation for weight monitoring, food intake, and exercise, as well as goal setting, stress reduction, counseling, and problem-solving strategies. In other words, behavioral therapy can help you increase your self-control, change your habits, and maintain your new habits. 
What is WAYT-less Treatment?
The WAYT-less treatment is a special weight loss program designed by the professionals at Nu Image Medical that combined Acarbose, Orlistat, and Naltrexone. The combination of these three medications is perfect to encourage weight loss, especially when combined with a healthy diet and exercise. Acarbose and Xenical work together to decrease the amount of fat and carbohydrates that your body absorbs, creating a natural caloric deficit and suppressing your appetite. They also reduce any post-meal glucose spikes, so that you have lower blood sugar levels and are less insulin resistant. Plus, Acarbose can help make taking Xenical more comfortable. Meanwhile, Naltrexone works alongside Acarbose to suppress your cravings and appetite so you don't overeat. 
Obesity is a nationwide epidemic that can cause a variety of health problems. Fortunately, medications, such as Xenical, are available for use in conjunction with a healthy diet, exercise, and behavioral therapy to help people lose weight. Contact the medical professionals at Nu Image Medical today to start your weight loss journey. 
Nu Image Medical® offers a new and futuristic approach to achieving optimal health and wellness. The company has been a weight loss, anti-aging and wellness provider since 2004 and offers medically supervised programs for medical weight loss, peptides, erectile dysfunction, scream cream, and hair loss (NuDew) 
This article is for informational purposes only and does not constitute medical advice. The information contained herein is not a substitute for and should never be relied upon for professional medical advice. Always talk to your physician about the risks and benefits of any treatment. Nu Image Medical may not offer the medications or services mentioned in this article.