Dr. Constance Odom, MD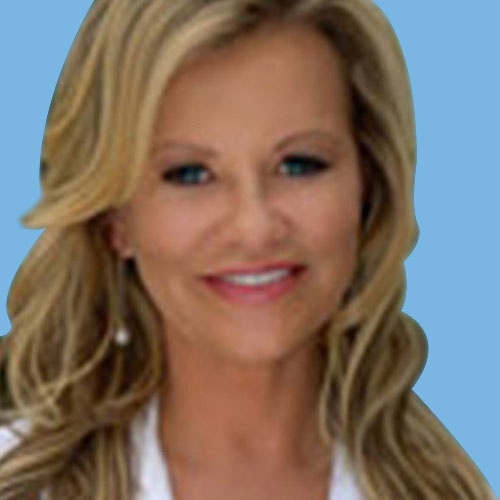 Medically reviewed by
Written by our editorial team.
When you decide that you want to lose weight and become healthier, there are a number of diets to choose from. After a number of celebrities have had success on the Sirtfood Diet, it's being listed as one of the hottest diets. However, is it right for you? At Nu Image Medical, we offer the Wayt-less Diet as it offers more flexibility. As you explore the two diets, it's easier to make more effective comparisons.
After all, you have to decide what's going to work for you. How much food do you want to cut out of your diet? How can Xenical diet pills help you with weight loss? We'll cover all of these things.
What Is The Sirtfood Diet?
The sirtfood diet involves eating foods that are high in sirtuin activators. A sirtuin is a type of protein that will protect cells from dying or becoming inflamed. They are capable of regulating the metabolism and burning fat.
One of the reasons why this diet is gaining such notoriety is because it allows two foods that most diets don't – red wine and dark chocolate. They are both high in sirtuin activators, which is why they are allowed.
It's important that you up your intake on a number of healthy sirtfoods, including apples, citrus fruits, walnuts, parsley, capers, blueberries, red onions, turmeric, kale, olive oil – and a few others – and of course, red wine and dark chocolate.
The diet plan involves drinking sirtfood juices – which means you'll be whipping up juices and smoothies most of the day. They'll feature kale, blueberries, and even medjool dates. As for your total calorie count for each day, you should be focusing on around 1,000 calories. You can still eat protein, too, and there is a list of suggestions.
It's all broken out into two phases. Once you reach the second phase, it's all about incorporating as many Sirtfoods into your diet without focusing so much on calorie restrictions.
The main focus is on the idea that it's a way of life instead of a diet. So, you'll need to plan on falling in love with a daily green juice. Should you get off track, you just slip back into phase one for a while.
Can You Work Out On The Sirtfood Diet?
There are two things that doctors always recommend as a way to lose weight – diet and exercise. The sirtfood diet covers the dieting aspect, but what about exercise? It is highly recommended that the first phase, which lasts three weeks, focuses solely on the diet. The caloric intake is so low that it could be dangerous for you to work out at all.
Once you are into phase two, you can work out as long as you boost your protein – and nutritionists recommend that this be consumed within an hour after your workout.
You'll find that working out is an important part of not only losing weight but also staying healthy. Whether you get involved in weight training, cardio, yoga, or something else, it helps to build healthy lifestyle habits. You can burn calories, and that means that it's easier for you to enjoy some of your favorite foods from time to time.
Although the Sirtfood diet will allow you to work out once you get into phase two, it can be difficult to manage your eating habits. What protein should you have? When should you eat after your workout? When it's harder to figure out what to eat and when, you're likely to fall back into old habits.
What The Wayt-Less Diet Is All About
At Nu Image Medical, we have created the Wayt-Less diet. This combines the use of a supplement with a low-calorie diet and exercise. We believe that all three makes it easier to lose weight and keep it off for the long term.
One of the ways that we send out is by providing you with a comprehensive supplement. The Wayt-less pills are available by prescription only. They combine Xenical diet pills with acarbose and naltrexone. The benefits are significant. You'll get help suppressing your appetite and controlling your cravings. This means that even though you are reducing your calories dramatically, you aren't going to be constantly starving. One of the biggest reasons people fall off the bandwagon is because of cravings.
Additionally, the combination of FDA-approved components will help to block the absorption of sugar, carbohydrates, and fat. The benefit to this is that you can eat some of your favorite foods from time to time without it sabotaging your diet. Once you lose all the weight, this combination can be continued, making it easy for you to keep the weight off as you reintroduce various foods.
All three components will also help to boost energy levels. This is particularly important when you're on a diet so that you can work out. Yes, you have the ability to work out on the Wayt-Less Diet. This means that you can burn calories and build muscle. As you build lean muscle mass, you'll boost your metabolism, making it easier to burn more calories even when you are sedentary.
While the Wayt-less diet isn't for everyone, it is for many. You'll need a prescription to get started, which means that you will meet online with one of our doctors. Once you get approved, the components of the program can be shipped right to your door. This includes not only the Wayt-less pills but also a nutrition guide, complete with recipes that are easy for you to follow.
Why Is Wayt-Less Better Than Sirtfood?
Ultimately, you need to explore a diet that will allow you to reach your goals. This means that it needs to be easy enough for you to follow through the long-term. Depending on how much weight you need to lose, you may need to be on a diet for 10 weeks, 20 weeks, or even the entire year. Once you lose the weight, you can go into maintenance mode. However, you need to look at how easy it is for you to follow a diet for an extended period of time.
The Sirtfood diet is a dramatic change to your diet. You'll be drinking more of your calories than anything. The average "green juice" that you'll be drinking daily will contain kale, parsley, celery sticks, green apple, ginger, and matcha green tea. This isn't something you'll drink periodically. You'll drink it daily – and in the first phase, you'll drink it several times a day.
Sure, you can drink red wine and eat chocolate. However, the list of "approved" foods isn't going to include such things as potatoes, bread, or anything else. It will require you to be very strict about what you eat.
The Sirtfood diet is also self-led. You'll be able to buy a book, follow a blog, and download recipes. However, you're on your own for figuring out all of the components.
Wayt-less is different. While you'll have a list of foods that you can and cannot have, we also provide you with a wide array of delicious recipes. If you're not one to do a lot of cooking, we can provide you with access to a food delivery program. Our nutritionists are available at all times to answer questions and provide you with ways for you to stick to the program.
The supplements that you take will also block carbohydrates and fats. This means that when you have the occasional cheat day, your body won't consume the majority of the carbs and fat, helping you to stick to the program.
Plus, you'll be encouraged to work out. Working out helps you to relieve stress, burn calories, and maintain your weight loss for years to come. It ensures that it's a more sustainable solution than the Sirtfood diet.
When you're ready to learn more about the Wayt-Less Diet or meet with our licensed medical and nutritionist support, contact us to get started.
Nu Image Medical® offers a new and futuristic approach to achieving optimal health and wellness. The company has been a weight loss, anti-aging and wellness provider since 2004 and offers medically supervised programs for medical weight loss, peptides, erectile dysfunction, scream cream, and hair loss (NuDew) 
This article is for informational purposes only and does not constitute medical advice. The information contained herein is not a substitute for and should never be relied upon for professional medical advice. Always talk to your physician about the risks and benefits of any treatment. Nu Image Medical may not offer the medications or services mentioned in this article.