Dr. Constance Odom, MD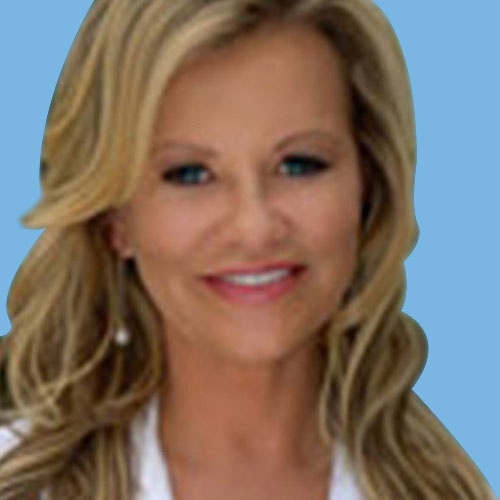 Medically reviewed by
Written by our editorial team.
If you are at a point in your life where you have said "enough's enough", and you want to look better, feel better, and have more energy to engage with family and add vibrancy to your career, then you are likely in a position where you want to learn how to shred fat, and lose weight. A lot of people will tell you to start strength training, follow a high protein diet, increase your cardio, get more sleep, avoid alcohol and sugary drinks, and fill up on fiber along with several other "must dos". Does this all sound very overwhelming? Well, it should, because you are human, and making major life changes to shred fat is difficult and stressful.
What if you could lose weight and reduce your BMI without making any life changes? Not possible, right? Perhaps it is possible. According to thousands of verified customer testimonials people who invested in the WAYT-less online weight loss program with Nu Image Medical, men, and women across a wide range of ages and health conditions were able to lose their target weight, within a three-month period, without having to go on a diet, engage in an exercise program, or made dramatic lifestyle changes. Now is the time to learn how to shred fat with WAYT-less online weight loss program, and be in the best spot to position yourself to achieve the same success that so many others have experienced with this amazing, weight loss prescription program.
Knowing How to Shred Fat Begins with Medications Like Acarbose Found in Online Weight Loss Programs
Acarbose for weight loss is a powerful medication that is designed to help people shred fat. This medication slows down the digestion of carbohydrates which helps to regulate blood sugar levels, and in turn this helps people lose weight and lower their BMI. One reason why customers have described shedding fat on WAYT-less as being "fast and easy" is that Acarbose for weight loss, along with other medications, was able to align the body to lose weight with no effort. And, according to our studies and trials, when stacking Acarbose for weight loss with other medications, many customers experienced faster weight loss and shared that they lost more than 30 pounds within the first three months of the program. If these people were able to find this level of success, there is no reason why you couldn't experience the same thing.
Weight Loss Medications that Know How to Shred Fat
As previously mentioned Acarbose for weight loss, when stacked within a well-balanced trio of medications, is designed to enable greater and faster success for shredding fat, and based on the testimonials of our customers and the research that's been conducted, our feedback suggests just that. In this scenario, knowing how to shred fat with the WAYT-less online weight loss program comes down to Acarbose being stacked with low doses of Naltrexone, and just the right amount of Orlistat. Simply taking individual weight loss medications alone, according to customers who have tried this, doesn't garner the ability to shred fat as quickly and with the same amount of weight loss as compared to taking each medication together. After a great degree of research, Nu Image Medical created the WAYT-less online weight loss program, and if you want to know how to shred fat, the feedback we have received from thousands of customers who invested in this program will say that WAYT-less was their best option for doing so. Furthermore, according to our customers, they were able to lose weight without making significant lifestyle changes.
How to Shred Fat Using WAYT-less, and What are the Medications?
People who want to know how to shred fat usually order WAYT-less once they have read the verified customer testimonials–the feedback speaks volumes and instills trust. Our customers who have lost their target weight, at a rate they described as being "fast", did so by taking one medication in the morning, and a combination of other medications before lunch and dinner. Following are the medications that make up the WAYT-less program that has helped scores of people shred fat:
Naltrexone - This is a medication that was originally used to help opioid addicts lose their cravings for substances. However, medical researchers have conducted numerous studies using it to control food cravings and found it to be a great weight loss medication, when used with other medications.
Acarbose - Included is Acarbose for weight loss and shredding fat. This weight loss medication slows the digestion of carbohydrates, which helps to regulate blood sugar.
Orlistat - May enable weight loss by limiting the amount of dietary fat absorbed by the intestines.
Using these combined weight loss medications in the WAYT-less online weight loss program, thousands of people have reported that they are able to quickly lose a significant amount of weight, after trying these medications individually, and after they failed at diets and other weight loss programs.
Is the WAYT-less Online Weight Loss Program Safe for Me?
When you order the WAYT-less online weight loss program, you will provide a list of your current medications, existing medical conditions, and a physician will review your medical history. This means you would be participating in our online weight loss program with physician approval.
Want to Know How to Shred Fat? Order WAYT-less Online Weight Loss Program Today and Discover what Has Worked for So Many Others
Thousands of people have lost their target weight using the WAYT-less online weight loss program and have shred fat. Since they could do it, there is no reason why you shouldn't dismiss yourself from getting these results. Order today and begin the journey towards shaping the best version of yourself, and towards living a healthier life.
This article is for informational purposes only and does not constitute medical advice. The information contained herein is not a substitute for and should never be relied upon for professional medical advice. Always talk to your physician about the risks and benefits of any treatment. Nu Image Medical may not offer the medications or services mentioned in this article.