Dr. Constance Odom, MD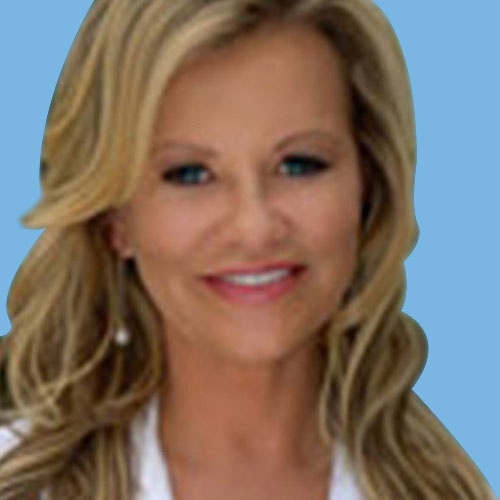 Medically reviewed by
Written by our editorial team.
Online weight loss programs can be an effective way to lose weight, especially for those that have struggled to achieve meaningful weight loss in the past. Not only can they offer expert guidance and access to powerful weight-loss medication, but they can also provide moral support. Combined, these elements can help you overcome the barriers standing between you and long-lasting weight loss. Keep in mind though, not all weight-loss programs are equal. It is important that you do your research, understand the options and learn how to spot red flags before you commit to an online diet and weight-loss program.
What is an online weight-loss program? 
A quick search for online weight-loss programs will provide you many options and perhaps a little confusion. You will find medical weight-loss programs, medically supervised diets, online nutritionists,s and many other paths to weight loss. While each may be different in how it is set up and administered, the end goal is to help you achieve long-lasting, healthy weight loss. And while the real work takes place off-line, online weight-loss programs serve as a guide for navigating and overcoming weight-loss challenges.
 A quality online weight-loss program should always:
Include an intake process designed to learn about your existing health and weight loss challenges.

Take your personal diet preferences, allergies, and lifestyle in mind. 

Include healthy eating and healthy lifestyle changes.

If medication is included, you should be required to talk to a medical professional.
 And remember, weight-loss programs that make extreme claims are a red flag! Weight is not gained overnight and it cannot be lost overnight. The goal of the program should be to offer you the tools you need to create sustainable weight loss.
How do online weight-loss programs work? 

Every online weight-loss program is set up differently, but there are some common elements among them. Typically, you will need to complete an intake process that includes filling out a form regarding your weight-loss goals, your health challenges, and other important health-related information.

It is important that you are candid about sharing everything with your medical provider including:
All medications you are currently taking, including over-the-counter meds and supplements. Be sure to have dosage information handy, especially for prescriptions.

Any issues you have been diagnosed with or are currently being treated for, including the type of treatment and how long you've been on it. 

Allergies to medications, prescription, and over-the-counter.

Food allergies and any food intolerances.  
Next, the medical professional will consider your information and formulate a plan designed to help you overcome your weight-loss barriers. If they feel that it is medically appropriate, they may prescribe you medications aimed at helping you shed weight, overcome cravings and improve energy. You may also receive a nutrition and eating guide, along with other resources to help you on your weight-loss journey.


Are online weight-loss programs effective?


Absolutely! An online weight-loss program can be a highly effective way to lose weight. One of the most helpful aspects of these types of programs is the convenience factor. You can talk with a medical professional and get expert guidance without needing to take time off or commute to a doctor's office. Additionally, many people feel more comfortable disclosing medical details and challenges when they are in their own space. This can reduce the white-coat anxiety many people have when talking with medical professionals. And many online weight-loss programs provide you with support and encouragement, which will help you stick to it, even when things are hard.



Online weight-loss FAQs 
It's important to fully understand what you're getting into when you consider using an online program to achieve your weight-loss goals. Here are some of the top questions and answers you should know before you start any weight-loss program.
Why use an online weight-loss program? 
These types of weight-loss programs are convenient and typically personalized to your unique needs. This makes it a lot easier to stick to the program, even if you're busy. Some people also have limited access to transportation or live in areas that have few medical weight loss programs available. 
Is it safe to get weight loss advice online? 
Yes, it is safe to get weight-loss advice and even weight-loss medications online. If you have selected a quality weight-loss clinic, you can expect to receive expert care designed with your safety and wellbeing in mind. Just make sure the program you select has a good reputation, uses licensed physicians, and follows the same types of intake and prescribing protocols as any other doctor you've visited.
Can I get medication from an online weight-loss program? 
Yes, if you have selected a program with licensed physicians, they can prescribe you medication to help you lose weight, improve energy and reduce cravings. They should only do this, however, after learning about your health history, medical issues, and medication allergies. It is a red flag if you are offered prescription medication without talking with a doctor. 
Are online medical programs for weight-loss HIPPA compliant? 
Absolutely! All medical practices, online and in person, must follow the same guidelines. This includes HIPPA and protocols for prescribing controlled substances. As long as you have selected a quality program, you should be good!
This article is for informational purposes only and does not constitute medical advice. The information contained herein is not a substitute for and should never be relied upon for professional medical advice. Always talk to your physician about the risks and benefits of any treatment. Nu Image Medical may not offer the medications or services mentioned in this article.