Dr. Constance Odom, MD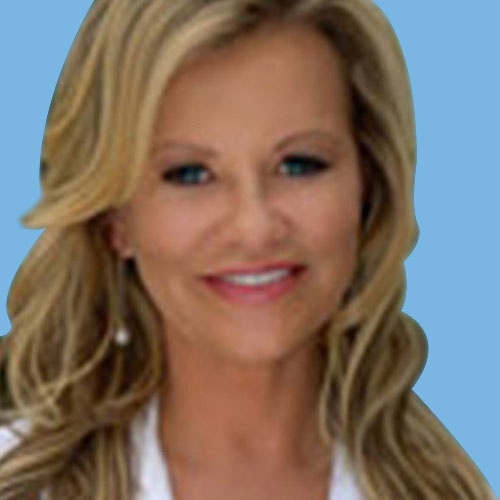 Medically reviewed by
Written by our editorial team.
The holiday season can be the downfall of well-intentioned dieters. Studyfinds.org found that the average American will put on an extra 6 pounds during the holiday season. A Harvard study found that the majority of those who gain weight during the holidays are less likely to lose it, leading to compounding weight gain over several years. Overindulging can seem to be part of the holiday tradition— but it doesn't have to.


Nu Image Medical® has released an exciting new alternative to starving yourself and denying yourself delicious foods— WAYT-less™. This three in one medication consisting of acarbose, orlistat, and naltrexone is a custom compound that creates physiological conditions to support strong weight loss.  Both acarbose and orlistat decrease the body's digestive abilities with lipids and carbohydrates. Combining acarbose and naltrexone leads to appetite and craving suppression, resulting in lower food intake. This, along with dietary and exercise adaptations, will lead to weight loss.


Being on a diet seems daunting during the holidays, but our team of physicians and nutritionists at Nu Image Medical® have thought of everything to help make your weight loss journey successful, including Thanksgiving favorites with a WAYT-less™ twist. Just because you are making a healthy life change does not mean you have to miss out on holiday favorites.


Check out some of our WAYT-less™ holiday recipes below and incorporate them into your healthy holiday experience!
Main Courses
Turkey is an awesome source of protein, niacin, vitamin B6 and the amino acid tryptophan. Apart from these nutrients, it also contains zinc and vitamin B12. The skinless white meat of turkey is low in fat and is an excellent source of high protein. A healthy protein source can aid in fat loss due to its ability to increase satiety, preservation of lean body mass, its thermic effect in digestion, and it is harder to store as body fat.
Air Fryer Turkey Breast Ingredients
4 pound turkey breast
1 tablespoon coconut oil
1/2 teaspoons pepper
½ teaspoons ground dried thyme
¾ teaspoon ground dried rosemary
2 teaspoons salt
½ teaspoon ground nutmeg
2 teaspoons ground dried sage
Directions
Rub 1/2 tablespoon of oil all over the turkey breast. Season both sides with all herbs and spices. Then rub in the remaining half tablespoon of oil over the skin side.


Preheat the air fryer 350F and cook skin side down 20 minutes, turn over and cook until the internal temperature is 160F using an instant-read thermometer (about 30 to 40 minutes more) depending on the size of your breast. Let it rest 10 minutes before carving.


Serve and Enjoy!
Next-Day Turkey Soup Ingredients
8 cups of Homemade broth
1 turkey carcass, all meat removed
1 whole stalk celery, plus 1 stalk, minced
1 onion, halved, plus 1 onion, minced
2 bay leaves
3 cups turkey meat
2 cloves garlic, smashed
3 cups leftover cooked Thanksgiving side vegetables (Brussels, broccoli, asparagus, or cauliflower)
1 tablespoon chopped fresh sage
Directions
Put the chicken broth, turkey, celery stalk, onion halves and 1 bay leaf in a large stockpot. Bring to a boil and then simmer, about 1 1/2 hours.


Dice the turkey meat. Make sure the meat pieces are no larger than the size of a soup spoon.


Before straining the broth, remove the large bones and carcass with tongs. Strain the broth through a sieve covered with wet cheesecloth. Discard the solids. Transfer the broth to a bowl set in a bath of ice water, which will cool the broth quickly and help keep it fresher longer. This can be done the night before and stored in the refrigerator until the next day.


in a large soup pot, heat the garlic in the olive oil over medium heat. Allow to brown slightly, about 3 minutes. Add the minced celery and onions. Sweat over medium-low heat until softened, 7 or 8 minutes.


Dice the leftover Thanksgiving vegetables. Add the sage to the soup pot along with the turkey broth and the remaining bay leaf. Bring to a simmer. When simmering, add the veggies and diced turkey meat to the soup. Bring it back up to a simmer. Turn the heat off and cover. Allow to sit and steam, 5 to 7 minutes.
 Side Dishes
Vegetables are important sources of many nutrients, including potassium, dietary fiber, folate (folic acid), vitamin A, and vitamin C. Most vegetables are naturally low in fat and calories as well as none have any cholesterol. Swapping veggies for higher caloric foods can not only aid in trimming your waistline but also in living a longer healthier life.
Squash Zucchini Casserole Ingredients
1/2 pounds yellow squash, sliced 1/4 inch thick

1/2 pounds Zucchini, sliced 1/4 inch thick

1 medium-size yellow onion, chopped (about 1 1/2 cups)

1 teaspoon salt, divided

1 large eggs and 1 egg white, lightly beaten

2 teaspoons chopped fresh thyme

1/2 teaspoon black pepper

1/2 teaspoon paprika

1/2 teaspoon of coconut oil

1/2 cup crushed melba toast
Directions 
Preheat oven to 350°F. Melt oil in a large skillet over medium-high. Add squash, zucchini, onion, and 1/2 teaspoon of the salt; cook, stirring often, until center of squash is just tender and liquid has evaporated, about 10 minutes. Transfer mixture to a colander set over a bowl. Drain 5 minutes; discard any liquid.


Stir together eggs, thyme, pepper, and remaining 1/2 teaspoon salt in a large bowl. Gently fold in squash mixture. Spoon into a lightly greased 11- x 7-inch (2-quart) baking dish.


Take crushed melba toast, seasoning to taste and sprinkle over casserole. Bake in preheated oven until golden brown, about 20 minutes.
Kale-and-Collards Salad Ingredients
1 bunch fresh collard greens (about 8 oz.)
1 bunch Tuscan kale (about 8 oz.)
3 Apples, sliced
1 tablespoon fresh lemon juice
1 small head radish
¾ cup chopped toasted walnuts
2 cooked bacon slices, crumbled
Directions
Trim and discard tough stalks from centers of collard and kale leaves; stack leaves, and roll up, starting at 1 long side. Cut into 1/4-inch-thick slices. Toss collards and kale with cranberries and Lemon Dressing in a large bowl. Cover and chill 1 hour.

Toss together apples, radish, walnuts, and bacon with collard mixture. Serve immediately.
Sweet Treats
Fruit is incredibly nutrient-dense and full of vitamins, minerals and fiber, but it contains few calories, making it good for weight loss. Also, its high fiber and water contents make it very filling and appetite-suppressing. But try sticking to whole fruits that are low in sugar to aid negate insulin spikes.
Apple Crisp Ingredients
4 cups apples peeled + sliced in 1/4 inch thick pieces - about 1 lb

2 tablespoon coconut oil melted

1 teaspoon cinnamon

4 teaspoon ginger

1/4 teaspoon nutmeg

1/3 cup almonds chopped

1/3 cup of crushed Melba toast 
Directions
Preheat oven to 350 and prepare a greased 8x8 baking dish

Peel + cut apple slices into ¼ inch thick slices.

Melt coconut oil. Toss apples with coconut oil, cinnamon + ginger. Set aside.

Mix together crisp topping.

Pour apples into bottom of the baking dish. Layer crisp topping evenly on top of apples.

Cover apple crisp with aluminum foil and bake at 350 for 20 mins. After 20 minutes, remove cover and bake for another 10-20 minutes until apples are fork tender and crisp topping is golden brown.
For our full menu, download our WAYT-less™ holiday food guide!
Nu Image Medical® offers a new and futuristic approach to achieving optimal health and wellness. The company has been a weight loss, anti-aging and wellness provider since 2004 and offers medically supervised programs for medical weight loss, peptides, erectile dysfunction, scream cream, and hair loss (NuDew) 
This article is for informational purposes only and does not constitute medical advice. The information contained herein is not a substitute for and should never be relied upon for professional medical advice. Always talk to your physician about the risks and benefits of any treatment. Nu Image Medical may not offer the medications or services mentioned in this article.