Dr. Constance Odom, MD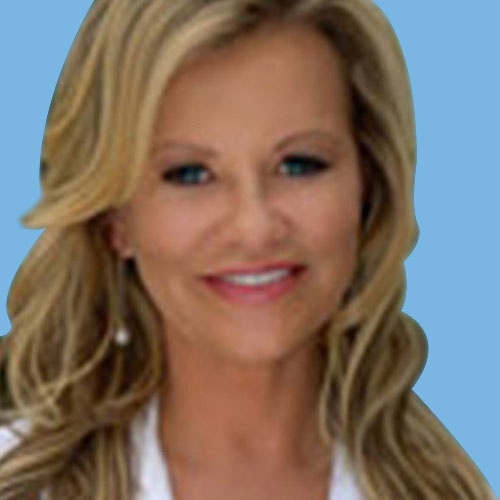 Medically reviewed by
Written by our editorial team.
Between 30 to 50% of women in the U.S. experience some form of sexual difficulty for a brief or prolonged period of time during their life. When the problems are severe and cause distress, the condition may be labeled as sexual dysfunction. It could be a physical concern such as pain during sexual activity, lack of sufficient lubrication during arousal, unwanted genital arousal, difficulty in reach orgasm, or an involuntary tightening of the muscles around the vagina. Physical problems are prime concerns with sexual dysfunction, but almost all women have more than one factor impacting their sex life. Experiencing pain or struggling with arousal and orgasm affects interest, desire, and excitement for sex. These emotions, though seriously impacting your sex life, have a far-reaching effect on your relationship.
Understanding Normal Sexual Responses
If you want clarification on what you should be experiencing in your sex life, it's helpful to know what normal sexual function looks like. Keep in mind that the human body responds differently to stimuli and that no two females will have the same exact sexual responses. Taking all of these into account, the following four areas are the natural sexual responses of the female body. They include combined reactions between the mind (your emotions and thoughts) and the body (the circulatory, nervous, and endocrine systems).
Motivation: This is the wish or desire to engage in or continue on in sexual activity. Your desire could be triggered by any of the five senses: taste, sight, smell, sound, or touch. The response could be either subtle or obvious, depending on the arousal of the woman. Motivation is fluid, often relying on the right emotional, physical, and environmental conditions to be present.
Arousal: The sexual excitement that drives the physical body response to the emotional and mental stimuli is somewhat subjective. What may be arousing and enticing to one person may have little effect on another. However, the body's natural response to arousal is to increase the blood flow into the genitals. In men, this is how an erection starts. For women, when the brain triggers the additional release of blood to the sexual organs, the clitoris and vaginal walls become engorged or swollen. This process is what also causes the vagina to secrete fluids for lubrication. It is possible, though, that increased blood flow can occur without arousal or without the female being aware that it's occurring.
Orgasm: In this stage of response, the peak or climax of sexual excitement occurs. The muscle tension throughout the body heightens, and there will be rhythmic contractions in the muscle surrounding the vagina. In women, it is possible to experience several orgasms.
Resolution: The final area of response is resolution, where widespread muscular relaxation occurs and the mind perceives a sense of fulfillment and well-being. This part usually follows orgasm, but it is possible for resolution to slowly occur after highly stimulating and arousing sexual activity has taken place though orgasm has not. Since this is the final part of the response process, there are some women who can respond to new or additional stimulation right after resolution happens.
Knowing Why It Happens
It may seem obvious, but sexual responses occur because people want to engage in sexual activity. The body is wired to respond to certain stimulants, though these may change according to the individual and the experience. For the most part, attraction to a person, a desire for physical please, a need for intimacy, or the opportunity to demonstrate love and affection may all be motivations for sex. Women have more emotional motivations than men, often wanting to increase their sense of well-being, create an emotionally intimate experience, please or satisfy their partner, and to confirm their own sense of desirability or sex appeal. No matter how long a relationship has been going on, women often need to experience sexual activity and initial desire before moving into intercourse, but there are periods in a relationship where this may temporarily change. Libido often decreases as women age, though the excitement and anticipation usually increase if a woman has found a new partner. When there are physical elements interfering with either arousal or performance or there are emotional brick walls, the result is often sexual dysfunction. An area of the response phase may be thwarted.
Looking for a Cause
If your sex life has been lackluster lately, you may be facing challenges with sexual dysfunction. Physical causes could include heart disease, hormone imbalances, diabetes, neurological conditions, menopause, or chronic diseases. Certain medications or substances are also known to bring on sexual dysfunction, with drug abuse, alcoholism, and antidepressant drugs being some of the more common concerns. It is also possible that your sexual disconnect could stem from psychological causes. Stress and anxiety, whether they relate to work or your home life an impact your mental ability to desire sex, but so can feelings of inadequacy in your relationship,  depression, and other relationship or marital disconnect. Dysfunction could come from any of these areas, so pinpointing where the root problem lies can help as you determine the appropriate treatment.
Pinpointing Your Symptoms
It is normal for both men and women to have a night where they just aren't in the mood or they don't achieve satisfaction, but continual challenges mean there is an underlying condition that needs to be addressed. A lack of interest or desire in sex is generally for the first sign of dysfunction, though this could be a result of boredom in the bedroom to any of the before-mentioned physical and psychological factors. The inability to become around often leads to a decrease in the amount of lubrication needed for sex, leading to painful encounters. This could be a lack of sufficient stimulation, or it could be a mindset preventing you from focusing on pleasure. Any of these psychological or physical conditions could keep you from orgasm, which is another tell-tale sign of dysfunction. Pain during sex could come from medical concerns with STDs, ovarian cysts, endometriosis, vaginitis, or poor lubrication.
Finding Your Solution
For women dealing with sexual dysfunction, it is possible to get your libido back and increase sexual satisfaction. With a product like Scream Cream, you can get help with the physical conditions needed to make sex enjoyable and pleasurable. By talking to your doctor about your sexual challenges, you may be referred to a therapist or counselor who can help sort out any physiological conditions keeping you from wanting intercourse. Working on your relationship and openly communicating about your fears, concerns, or needs in the bedroom can also put you and your partner on the same page going forward. Remember, it is no one's fault. Your time and effort should be spent on a solution and not assigning blame. Your physician will help you see this. Here are some of the treatments that might be recommended.
Education on the female anatomy and changes to the body impacting sexual function
Encouraging the use of enhanced stimulation, such as masturbation, new sex routines, and erotic materials
Promoting self-care to relieve and manage stress, depression, and distractions
Increasing the use of physical stimulation activities that don't end in intercourse
Prescribing medications or techniques to help reduce or eliminate pain from intercourse
The underlying causes of your dysfunction will impact the success of your treatment plan. However, the outlook is generally good for curing sexual dysfunction that is related to mild physical and physiological conditions that can be reversed.
Nu Image Medical® offers a new and futuristic approach to achieving optimal health and wellness. The company has been a weight loss, anti-aging and wellness provider since 2004 and offers medically supervised programs for medical weight loss, peptides, erectile dysfunction, scream cream, and hair loss (NuDew) 
This article is for informational purposes only and does not constitute medical advice. The information contained herein is not a substitute for and should never be relied upon for professional medical advice. Always talk to your physician about the risks and benefits of any treatment. Nu Image Medical may not offer the medications or services mentioned in this article.