Dr. Constance Odom, MD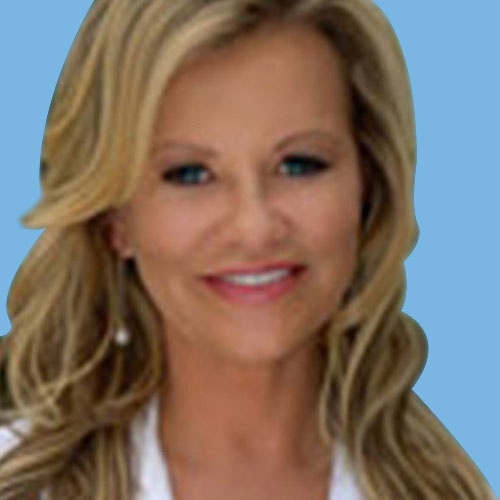 Medically reviewed by
Written by our editorial team.
Finding the right time for sex is often more challenging when you have kids, you live with roommates, or you staying the weekend at the in-laws. It's a courtesy to keep the noise to a minimum, but it could also help you avoid some awkward breakfast conversations. However, you shouldn't feel like you aren't able to have a night of romance or a little romp under the covers when the situation calls for discretion. Sex is a great bonding experience for you and your partner whether you are screaming, moaning, or ghostly silent, and but it is also important for women's sexual health. In fact, silent sex can be extremely sensual and stimulating.
What You Can Do
If you plan your lovemaking at bedtime when the house is quiet and people are asleep, you will probably have an easier time keeping your deeds in the dark. You could have more coverage under the covers if you try to plan around the wee hours of the morning or in the middle of the night.  You also have the option of getting in some steamy shower sex. This is less likely to be noisy, but only if the shower area is big enough for the two of you. The sound so the water will help muffle any sounds, but the sensual process of lathering and rubbing each other down add some extra spice to the moment.
In reality, having sex in bed could be the biggest telltale sign that you are getting frisky. Squeaky springs or thumping headboards are easily interpreted signals, so you may be better off on the floor, standing, or in a different location. If you want to avoid the kids or your relatives, try for a room that is out-of-earshot and rarely visited. Just make sure your room, whether the office, playroom, or even basement, has a door that will close. You can also proactively add some other noise into your ruckus to distract from the real situation. Playing some music, turning on the television, or running the noise machine are good sound-canceling options. If all else fails, grab a pillow. It can come in handy if you feel the need to scream or let loose with a long, satisfied moan. Those who want a little extra kink can use a tie or a scarf that is tied around your mouth.
What You Can Try
Not only can you change where you go for sex, but you can also change up what you do to help keep the noise to a minimum. Some of these positions may be new to you, and if you feel that you will need vaginal support, use a product like Scream Cream to increase your sensitivity to stimulation and heighten your orgasm experience. Before you get deep into penetrative sex, you could start by focusing on outercourse where you and your partner take turns pleasing yourself.  From there, could give these easy sex positions a try.
Sixty-nine. Because this keeps your mouth occupied, there is less risk of unexpected outbursts. Whether you lay side-by-side or do top and bottom, this position requires very little thrusting so it won't create a lot of bedframe movement.
Sitting. This is an intimate position that starts with genital stimulation. Your partner will sit on the bottom and you will straggle his lap. Foreplay and deep kissing is a good way to set up this position.
Hugging. For extremely quiet but incredibly intimate sex, the hugging position will have you lying on your side and dace-to-face with your partner. The closeness keeps the thrusting from getting too fast and noisy, but the close connection lets you nuzzle and kiss one another.
Scissoring. There isn't a lot of movement in this position, but the sensation is intense once you get it going. Both partners will lie with their heads on opposite ends of the beds but their genitals meeting at a right angle in the middle. It may take a moment to get going but keep that pillow handy when you do.
What You Need
In addition to making sure you have plenty of pillows, lube, or other toys, quiet sex has a few guidelines. Some partners may be stressed at the thought of having to remain quiet, so talk beforehand about any reservations. Additionally, remember to breathe through your nose. It is a quieter way to breathe, but it keeps you from getting lightheaded when the sensations are intense. Move into the experience slowly, as building up the suspense and momentum is what creates intensity in silent sex.
Don't let sex get put in the back burner because you are trying to avoid detection. Intercourse is a beautiful part of your relationship, and it can be more exhilarating and satisfying to defy the odds and do the deed when there is a chance of being heard.
Nu Image Medical® offers a new and futuristic approach to achieving optimal health and wellness. The company has been a weight loss, anti-aging and wellness provider since 2004 and offers medically supervised programs for medical weight loss, peptides, erectile dysfunction, scream cream, and hair loss (NuDew) 
This article is for informational purposes only and does not constitute medical advice. The information contained herein is not a substitute for and should never be relied upon for professional medical advice. Always talk to your physician about the risks and benefits of any treatment. Nu Image Medical may not offer the medications or services mentioned in this article.