Dr. Constance Odom, MD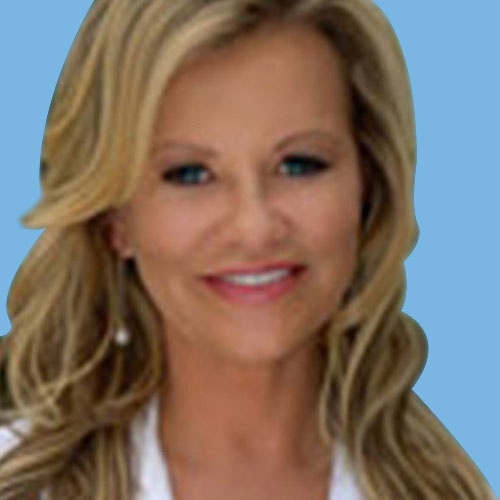 Medically reviewed by
Written by our editorial team.
Nothing says music, food, booze, and fun quite like Mardi Gras. This annual tradition, which has strong ties to the Roman Catholic religion, began thousands of years ago as a way to celebrate the coming of spring and has since become a way for people to indulge in food, dance, and drinking before the holy season of Lent begins. There are many ways to celebrate Mardi Gras, but if you want to add some romance to the mix, we at Nu Image Medical have some tips on how to make this year's Mardi Gras date a sexy one.
Play Bead Games 
This Mardi Gras-inspired game is like sexy trivia with a twist. Come up with a list of sex-based questions for your partner and for each one she answers correctly, she earns a string of Mardi Gras beads. After collecting a certain number of strings, she can turn them in for a larger reward in the bedroom later on.
You can also use different colored strands of beads to play a variation of the classic game Twister. Create a spinner with different bead strand colors and which body part they represent then take turns spinning, earning strands, and trading intimate touches to set the mood for the evening ahead.
Wear Sexy Costumes 
The celebration of Mardi Gras means costumes, from masks to hats to wild accessories that boggle the mind and the imagination. You can take part in this tradition by wearing a sexy Carnival-inspired costume for your partner or buy one for her to wear as well. Feather boas, corsets, and feathered masks can all make for fantasy fuel, especially if you enjoy sexual roleplay.
You can also incorporate a sexy striptease for your partner while in costume. Consider adding a few props and music to your dance to make it even more enjoyable for you both.
Share an Intimate Meal 
Mardi Gras celebrations usually include plenty of food, and you can take advantage of this tradition by setting up an intimate meal full of shareable treats. Shrimp dishes, pancakes, and seafood boils are all popular fare for the celebration, and you can create dishes that allow you to share portions back and forth, giving the meal a romantic touch.
If you want to give your partner's libido a boost, then consider including foods that may get her in the mood and are known to promote women's sexual health. Saffron and antioxidant-rich berries, such as raspberries and strawberries, might give her the energy and stamina for fun in the bedroom later on.
Indulge in Roleplay 
There are few better times than Mardi Gras to indulge your playful side, and a little roleplay can fit in perfectly with the theme. You can either meet up at a party or your favorite bar, where you can pretend to meet a mysterious and beautiful stranger whose features are hidden behind an ornate mask. Taking home this "stranger" and learning their identity, real or imagined, can help you talk more openly about your fantasies and encourage her to do so as well.
Serenade Her 
Music is usually an important part of any Mardi Gras celebration, and there are few stronger declarations of love than the serenade. Whether you wow her with a rendition of her favorite love song or you have the ability to write your own, crooning her a tune may bring out her own romantic side as well.
If you are married and planning a Mardi Gras date night to put a little spice back into your relationship, then consider singing her your wedding song or the tune that was playing when you asked her to marry you. This can help remind her why you fell in love in the first place and make her feel as special as she did when you had your first date.
Play Some Bedroom Games 
The Carnival celebration is one of excess, and one way to participate is by being more adventurous in the bedroom. Experiment with different types of bedroom toys and sexual enhancement products, such as our Scream Cream, which is designed to deliver more intense orgasms and boost libido. This can be especially helpful if your partner needs that added sensitivity in order to achieve a more satisfying climax.
Playing bedroom games can also open doors to further intimacy as you discover what turns her on and whether she has any fantasies she has not shared with you. This kind of mutual exploration can lay the groundwork for a healthy sexual relationship in the future, especially if you are planning to share your lives together.
Mardi Gras is an annual celebration of life that few other parties can rival. Adding a sexy element to your revels can make your partner feel appreciated and let you share a kind of intimacy that may only make the bond between you stronger.
Nu Image Medical® offers a new and futuristic approach to achieving optimal health and wellness. The company has been a weight loss, anti-aging and wellness provider since 2004 and offers medically supervised programs for medical weight loss, peptides, erectile dysfunction, scream cream, and hair loss (NuDew) 
This article is for informational purposes only and does not constitute medical advice. The information contained herein is not a substitute for and should never be relied upon for professional medical advice. Always talk to your physician about the risks and benefits of any treatment. Nu Image Medical may not offer the medications or services mentioned in this article.