Dr. Constance Odom, MD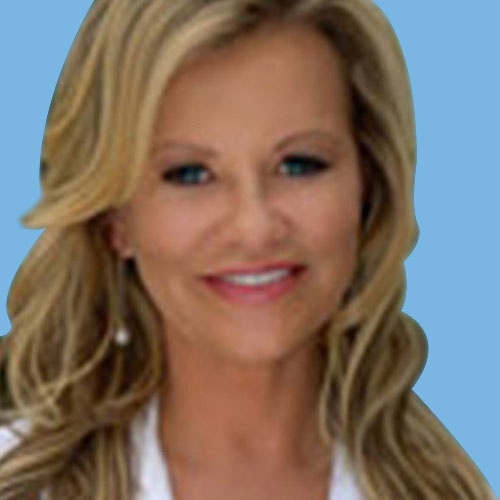 Medically reviewed by
Written by our editorial team.
The old adage about getting a man's attention is that the way to his heart is through his stomach. A bit stereotypical and somewhat degrading for the male gender, but there is a bit of truth to the idea that you can stir up some romantic and even sexual interest through food. While many people prefer to use more fool-proof methods like Scream Cream or Mt. Everest to encourage increased libido, pleasure enhancement, and more intense satisfaction, there are ways you can encourage the right mood through a tempting appetizer or mouth-watering dinner menu. Research shows that there are several delicious foods that can help create a hormonal balance, increase blood flow, and boost your mood. If your idea of a date night is a candlelit dinner, as the chef, you can be in control of the night and steer your activities toward an amazing night in the bedroom. As an added bonus, altering your eating habits to include these foods can help reduce your body fat and improve your overall health.
1. Spinach. Although full appetite-suppressing compounds, spinach can help improve your mood as work to increase the blood flow to all those sensitive areas downstairs. This vegetable contains a significant amount of magnesium, a vital nutrient that removes inflammation from the blood vessels and helps improve the blood flow through the body. Some of the medications known for treating conditions like erectile dysfunction do the same thing, as increased blood flow through the sexual organs and extremities can help make sex more pleasurable by increasing arousal. Having good sex is one way to get you in the mood for more sex.
2. Green Tea. If you want a hot night in bed, you might need to start off with a hot cup of green tea. It is rich in catechins, which help burn through belly fat and improve the liver's ability to convert fat into energy. Like spinach, it can also increase the blood flow to areas of the penis or vagina, as the catechins work to kill free radicals that might be inflaming or damaging your blood vessels. Improving your body's immunity from the inside out also works to encourage both men's or women's sexual health. Catechins also stimulate the release of nitric oxide, which expands the capacity of the blood vessels and leads to an improvement in blood flow. If you want to feel the full effects, you will need to drink at least two healthy cups of tea each day.
3. Pesto. Green and tasty, this dip or spread can be a secret to stirring up your partner's sex drive. One of the main ingredients in a pesto sauce is pine nuts, and these contain impressively high levels of zinc. In a comparison among women, one study found that women with higher levels of zinc in their system had higher sex drives than women with lower levels. Oysters are commonly known for being an aphrodisiac, but this is because of the extremely high content of zinc.
4. Red Wine. Not just for a nice way to unwind from the day or the set the tone for the date, red wine is able to calm your nerves and boost your libido. In women who drank between one to two glasses had a higher sexual desire compared to women who didn't enjoy a glass. After the second glass, there is no added benefit and having too much before the main event occurs can just end the show early. The rich antioxidants contained in the wine encourage nitric oxide production, which also relaxes the artery walls and improves the blood flow.
5. Burgers or Steak. If you are aiming to satisfy the stomach to get to the heart, this a food option for you. One of the reasons couples don't enjoy sex as often as they should is a lack of energy and feelings of stress or fatigue. In women, there could be an underlying cause of iron deficiency, which can take the wind out of the sails and lower libido. Low iron can create weakness, irritability, and feelings of exhaustion, and no one wants to get intimate when this is occurring. If you want your body to absorb the iron you are consuming through grass-fed red meat, spinach, or liver, increase your body's probiotic intake to help improve your gut health and encourage the body to absorb the iron most efficiently.
6. Fatty Fish. A nice tender salmon fillet on a bed of greens can be the trick to making it to the bedroom. Salmon, tuna, sardines, and other fatty fish are known for being rich with omega-3 fatty acids, but they also raise your dopamine levels in the brain. A spike in dopamine improves blood flow and circulation. This hormone release also encourages you to feel more relaxed and connected with your partner, helping make sex more fun.
If you are worried about your next day, you might want to suggest eating in. Armed with the right information and a cleverly crafted meal, you may find yourself in for a wild and satisfying night.
Nu Image Medical® offers a new and futuristic approach to achieving optimal health and wellness. The company has been a weight loss, anti-aging and wellness provider since 2004 and offers medically supervised programs for medical weight loss, peptides, erectile dysfunction, scream cream, and hair loss (NuDew)
This article is for informational purposes only and does not constitute medical advice. The information contained herein is not a substitute for and should never be relied upon for professional medical advice. Always talk to your physician about the risks and benefits of any treatment. Nu Image Medical may not offer the medications or services mentioned in this article.