Dr. Constance Odom, MD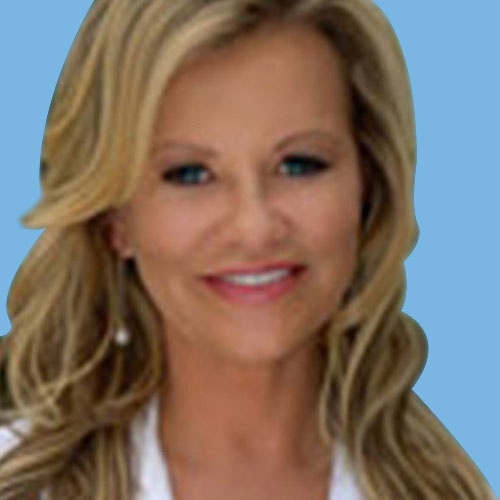 Medically reviewed by
Written by our editorial team.
The Importance of Good Sexual Health
Talking about sexual health is an important aspect of total body health, as your sex life encompasses the social, mental, emotional, and physical aspects of your life and health. Sexual health is established by being well-informed of the needs of your body and others, as well as being careful and respectful to both your body and that of others. Whether you are talking about the act of sex, gender identification, intimacy, or pleasure, being able to enjoy who you are and expressions of sexuality in a way that you are comfortable with is a primary foundation of good sexual health.
Discovering Sexuality
Learning about sex or sexuality often occurs early on, either through education classes at school or from discussion with parents, mentors, siblings, or other trusted individuals. Some learn about gender and genitalia on their own or through a forced interaction with an individual that chooses to exploit their innocence. How you learn about sex often influence how you approach the topic and engage in your own sexual experience later on in life. Some cultures and belief systems choose to highlight the negative aspects of sex, such as the risks of STIs, pregnancy, or sexual abuse. This makes it more difficult to accept the truths of men's and women's sexual health that deal with pleasure, need, and satisfaction. The more you are informed about what constitutes good sexual health, you are better prepared to make good sexual choices. You are also able to improve your health in other areas.
Sex and Safety
To talk about sexual health comprehensively, you do need to be aware of the risks that accompany being sexually active. Caring for yourself and your sex partner is important. If you want to prevent pregnancy and the risk of being infected with a sexually transmitted disease, then abstinence is the only way to do this. Oral, anal, and vaginal sex are all ways that you can come in contact with an STI. Pregnancy can largely be prevented with a form of birth control, either condoms, a birth control pill, patch, shot, implant, or an intrauterine device. There is still a slight chance of unwanted pregnancy with these methods, but many have found them to be successful in reducing the risk. Talking to a physician about risks and prevention can get you on track with a form of birth control.
Sex and Satisfaction
Many people talk about sexual health in relationship to infection or pregnancy prevention, often leaving out the importance of satisfaction as a need for a healthy sex life. The process of arousal and desire is natural in both men and women, leading to each gender having physical needs to be met. The body releases certain hormones that send different signals throughout the body, encouraging physical responses in the genitalia. Sex shouldn't be painful or forced. It should be a mutually pleasurable interaction between individuals where their bodies receive the attention and pleasure it seeks. Orgasm is considered the height of satisfaction, but it doesn't mean that each partner received pleasure during the occasion. Sexual health looks out for the needs of both partners, making sure each person feels satisfied. There are products like Scream Cream to help women achieve a more sensational orgasm, which may be necessary if they struggle to feel satisfied or have anxiety about their sexual performance.
Sex and Strong Health
Both men and women can physically benefit from good sexual health. Many studies have found that a strong sex life can help lower blood pressure, increase your heart health, burn calories, reduce your risk of cardiovascular conditions like stroke, heart disease, and hypertension, and it can strengthen your muscles. The more frequently you have sex, the stronger your libido grows. There have been studies supporting frequent sex as able to improve your immune response, with individuals having a stronger presence of the IgA antibody that prevents illness and defends against HPV. Sexual activity also helps relieve stress and anxiety, two known factors that impact a healthy immune system. Engaging with your partner sexually also triggers the release of oxytocin and endorphins during orgasm, which promotes feelings of intimacy and security. They also contribute to a more deep, restful sleep. Better sleep can then lead to increased longevity, a strong immune system, more energy, reduced fatigue, and lower stress levels.
For both men and women, sexual health has everything to do with their total body health. Whether it is needing more energy or needing to feel less stressed, taking care of the sexual needs of your body makes a difference. However, sexual health needs to consider the safety of your experiences and the level of satisfaction you receive. It should be enjoyable, leading to pleasure and connection with your partner.
Nu Image Medical® offers a new and futuristic approach to achieving optimal health and wellness. The company has been a weight loss, anti-aging and wellness provider since 2004 and offers medically supervised programs for medical weight loss, peptides, erectile dysfunction, scream cream, and hair loss (NuDew) 
This article is for informational purposes only and does not constitute medical advice. The information contained herein is not a substitute for and should never be relied upon for professional medical advice. Always talk to your physician about the risks and benefits of any treatment. Nu Image Medical may not offer the medications or services mentioned in this article.