Dr. Constance Odom, MD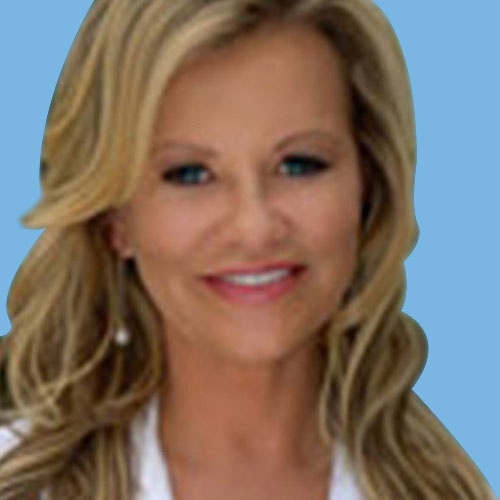 Medically reviewed by
Written by our editorial team.
The first Pride Month was established in June of 2000, and subsequently, June of each year is dedicated as a time to acknowledge the discrimination and violence that are faced by the members of the LGBTQIA community. The experiences of those in this community aren't always positive, many of them reporting that they are harassed, discriminated against, and treated violently because of their sexual orientation. Pride Month brings an opportunity to promote dignity, self-affirmation, build community, draw attention to equality rights, and celebrate sexual diversity and gender variance.
A Growing Community
One of the more recent polls has concluded that almost one in four adult Americans identifies as being either gay or lesbian, with women having the higher estimations of individuals between the two groups. It is still estimated that less than one percent of U.S. adults identify as transgender. American society has slowly started to become more accepting of what used to be termed an alternative lifestyle. Now, states across the nation have begun to legalize and recognize same-sex marriages. The passing of the Matthew Shephard Act in 2009 classified crimes based on sexual orientation or gender identity as hate crimes. Sexual orientation and gender identity have also been addressed at an employment level, with the Employment Nondiscrimination Act of 2007 prohibiting demonstrations of discrimination during the hiring process or in the workplace on either of these accounts. Even as there are efforts across the nation to normalize the expressions of identity and sexual orientation of LGBTQIA community members, many still struggle with feelings of isolation and deal with unwelcoming living environments. Fortunately, this community is very supportive of its members and many find the freedom to explore new relationships and experiences.
The Health Threats
In spite of the move toward a more inclusive America, health disparities still exist for the LGBTQIA community. In addition to both men's and women's sexual health, concerns with mental health, disease, and a lack of access to quality care plague the members of this community. With a health disparity, community members are at a higher risk for certain conditions, often have worse health outcomes, and have less access to quality and affordable health care. Health needs include both physical and behavioral, but access to care often complicates getting these needs met. In areas of behavioral health, LGBTQIA individuals are more like to suffer from mood disorders or anxiety, suicidal thoughts, eating disorders, and substance abuse.
With regard to their physical health, LGBTQIA individuals tend to report more chronic health conditions and rate their health as poor. There are higher rates of breast cancers in lesbian and bisexual women, and transgender men and women experience a greater risk of developing cancer. HPV infection rates are also higher in LGBTQIA people, in addition to a greater risk for contracting HIV/AIDS. Lesbian and bisexual women have a higher risk of developing cervical cancer, and bisexual and gay men have a higher risk of developing anal cancer. For the most part, these health disparities exist because of the lack of education, training, and research conducted on LGBTQIA health-related issues, as well as the restrictions on healthcare benefits that could make it easier to receive necessary screenings and treatments.
The Health Solutions
When it comes to health solutions, much of the interest lies with sexual health and sexually transmitted infections or diseases. However, the start of good sexual health is consent. This act is two individuals agreeing to participate in touching or any other sexual activity. It's not just a yes or no because not hearing a 'no' doesn't guarantee the individual wants to participate. Even more importantly, consenting to one stage of touching or sexual interaction doesn't imply consent to every sexual activity. The sexual experience should be mutually pleasurable and positive, occurring in a safe environment without pressure and fear.
The other area of sexual health concerns is with STIs. This is an infection that is passed between two individuals through sexual activity or contact. For the LGBTQIA community, there is often a lot of shame and stigma over these conditions, but STIs are common to men and women of all identities and sexual orientations. There are medications that can be taken to treat many of the more common STIs, but prevention is the best option. Making correct use of condoms and gloves with each sex act, using a dental dam, getting vaccinated, and having frequent STI testing can reduce your risk of contracting or spreading an STI. If you feel like condoms or gloves take away from the sensations of sexual activity, using a product like Scream Cream can help you overcome those barriers to create an explosive sexual experience.
Sexual health is important, no matter how you choose to label yourself. However, it is important for each individual to promote the health and well-being of individuals of all backgrounds, preferences, identifies, and orientations.
Nu Image Medical® offers a new and futuristic approach to achieving optimal health and wellness. The company has been a weight loss, anti-aging and wellness provider since 2004 and offers medically supervised programs for medical weight loss, peptides, erectile dysfunction, scream cream, and hair loss (NuDew) 
This article is for informational purposes only and does not constitute medical advice. The information contained herein is not a substitute for and should never be relied upon for professional medical advice. Always talk to your physician about the risks and benefits of any treatment. Nu Image Medical may not offer the medications or services mentioned in this article.