Dr. Constance Odom, MD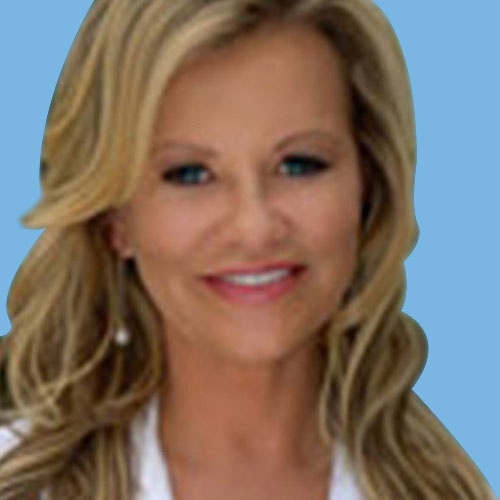 Medically reviewed by
Written by our editorial team.
Its been a long few weeks of self-isolation and shelter-in-place orders, and in spite of the extra time these restrictions have given you, it might have been easy to ignore areas of women's sexual health and pleasure. Enjoying yourself through sex and intimacy may have been the last thing on your list for coping with the quarantine, and if you did try your hand at making love, you might have been too preoccupied to find pleasure and satisfaction. In order to get you to a place where sex is fun and passionate, you should break out of your routine and try something new. In addition to bringing Scream Cream to the bedroom, here are some fun sex-themed games you can try with your partner.
1. Domination
If you got caught up in the Fifty Shades obsession, then you know a little something about domination. You probably felt a little something stirring when you read the books or watched the film, and if you are ready to give it a try, grab your partner and get busy. You don't have to have your own "red room of pain," as some handcuffs, a scarf, or yes-a tie, will do just fine. Talk rough and sprinkle in some aggression. Get more wild than you are used to and even switch roles if you want a taste of being a submissive. Being able to talk freely also lets you explore areas of likes and dislikes without judgment.
2. Full-Course Meal
This is another easy option for those who are stuck in the house during the pandemic lockdown. Prepare a five-part meal and serve each course in a different room of the house. Start your meal and tie it into an erotic activity, such as cuddling or making out during drinks. As you move to the next course, take your activity level up a notch and start removing an item or two of your clothes. Keep on going until you get to dessert, which by this time, should have you more than ready to enjoy each other more than the sweets. Adding variety to your sex life keeps you engaged with your partner, helping to develop more intimacy and trust in the relationship.
3. Bedroom Hide and Seek
For this sexy twist on a childhood favorite, you will need a silk tie, some chocolate kisses, and a blindfold. Choose which partner will be the seeker and which one will be the hider. The seeker must be blindfolded and have their hands tied behind their back while the hider strips down and lay on the bed put candies around different spots on the body. Once ready, the seeker must find all the chocolate kisses using only their mouth, and while the hider can give hints like "higher" or "lower," staying silent amps up the sexual tension. This game puts full-body kissing at the forefront of sexual experience, helping couples discover new pleasure zones.
4. Karezza
Though not really a game, this challenge works to build emotional closeness before granting physical satisfaction. The goal is to see which partner can hold out the longest and prevent themselves from climaxing. As an added incentive, the loser (though climaxing isn't really a losing experience) has to do an activity of the winner's choosing. It could be sexual or it could be something as easy as washing the dishes. The pleasure will be rewarding, but this challenge allows you to focus on your bond and intimacy, rather than being driven through the sexual encounter for the final outcome.
5. Dirty Dice
For this game, you will need two bowls, pen and paper, and dice. Before you start, tear the paper into 20 pieces. Each partner gets to write 10 things they want their partner to do (naughty or nice) before folding the papers and putting them into their respective bowls. Take turns throwing the dice. The partner that gets the highest number is the winner, with the losing partner picking a paper from the bowl and having to do whatever is written on the paper. This game lets partners explore their inner desires and overcome their sexual inhibitions.
6. Sexy Scrabble
For those looking for a challenge, try playing Scrabble where the only words that can be used must be related to sexual activities, clothing, or body parts. Set the mood with cocktails, candles, and seductive attire. If clothing is spelled, take it off. If a body part is spelled, your partner gets to fondle or kiss the area. This game will stimulate both the mind and your arousal.
You don't have to let staying in with your partner become boring and frustrating. You can take this time to explore sexy games and new approaches to making love, creating intimacy and experiencing pleasure during the lockdown.
Nu Image Medical® offers a new and futuristic approach to achieving optimal health and wellness. The company has been a weight loss, anti-aging and wellness provider since 2004 and offers medically supervised programs for medical weight loss, peptides, erectile dysfunction, scream cream, and hair loss (NuDew) 
This article is for informational purposes only and does not constitute medical advice. The information contained herein is not a substitute for and should never be relied upon for professional medical advice. Always talk to your physician about the risks and benefits of any treatment. Nu Image Medical may not offer the medications or services mentioned in this article.