Dr. Constance Odom, MD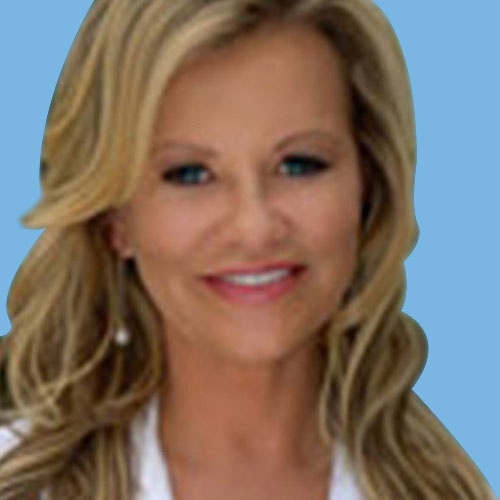 Medically reviewed by
Written by our editorial team.
The story is fairly common among women. You are coasting through life, living it up in the bedroom and thinking everything is going great until you start swapping secrets with your bestie. Suddenly, you find out that a great sex life isn't what you've been experiencing for the past few years. In fact, it should be more exciting, stimulating, and widely insane. Not that it has to happen like that every time, but it should be better than what you have going on currently. If you want to have a sexual revolution in the bedroom, take note of these tips that help get women what they want from their sex life.
Trash the Trash Talk
The first step to getting the sex life you want is getting past your own negative self-talk. A thrilling sexual encounter isn't about the way you look or the experience that you have. If you keep telling yourself lies about needing to be thinner or getting rid of sags and bags, you will never allow your inner self to embrace the pleasure of your outer self. You need to embrace who beauty of being a woman, regardless of size, shape, sexual orientation, or status. Realizing that you are entitled to a thrilling and pleasurable experience is the first step to getting what you want.
Start Operating the Switch
Although it is commonly accepted that men turn their sex drive off and on, women also have the ability to flip the switch and turn on their sex drive. Women who want to get the most out of their time in bed will start setting the moment with strategies that sexually psych them up. Regardless of where they are or what they are doing, letting their mind run wild with fantasy and picturing themselves in a situation of desire starts to raise their libido. You can also wake up sleepy senses by engaging with materials of touch, scent, sound, taste, or site in order to jump-start total body arousal. It could be spritzing your man's cologne into the air, sucking on a piece of fruit, or slipping into a sheer, satin fabric.
Embracing Your Palatial Body
If you want to become a desire diva, start treating your body like the place of wonder that it is. Become your own source of pleasure, learning what your body wants and needs. Having solo sex can make a huge difference in the way you and your partner interact. Masturbation should be commonplace in women's sexual health, as it makes the female more aware of her pleasure points and hot spots. These are things you teach your partner during intercourse, making it more enjoyable for you both. If you really want to increase your feelings of sensation and pleasure, add Scream Cream to your sexual experience. This product will increase the blood flow to the vagina and heighten your sensitivity to stimulation.  You can use this alone or with your partner.
Strut Your Sexy Stuff
If you have moved past the insecurities you were feeling about your cellulite or scars, you can show how much of a sex goddess you are by shaking it for your partner. While men desire a physical attraction, they are much more engaged and turned on by a woman who releases her sex appeal without inhibition. Confidence beats imperfection, hands-down. For those who aren't quite confident enough to get their sexy on, start out small with things you feel you can pull off. You can always change it up and improve your talents as your confidence grows.
Find Your Voice
Women who get what the want in bed simply ask for it. Men love to please, as they know it will improve the whole sexual experience. However, most men won't keep a mental map of all your special hot spots. Coming right out and saying how you want to be touched or where you need can help guide your lover in the right direction. Follow up your instructions with well-timed moaning and groaning, and it might stick better for a guide to next time. You can also use your voice to give your partner praise for his performance, then subtly mention another area of opportunity. If you want to get the conversation going before you get in bed, send a dirty text during the day to jump-start his desire.
Sex shouldn't be a mystery or something that simply happens. Getting the sex you desire, which is usually exciting, pleasurable, and wildly satisfying, takes some effort. These ideas aren't hard work, but they are proactive ways to go after what you want from your time in bed.
Nu Image Medical® offers a new and futuristic approach to achieving optimal health and wellness. The company has been a weight loss, anti-aging and wellness provider since 2004 and offers medically supervised programs for medical weight loss, peptides, erectile dysfunction, scream cream, and hair loss (NuDew) 
This article is for informational purposes only and does not constitute medical advice. The information contained herein is not a substitute for and should never be relied upon for professional medical advice. Always talk to your physician about the risks and benefits of any treatment. Nu Image Medical may not offer the medications or services mentioned in this article.