Dr. Constance Odom, MD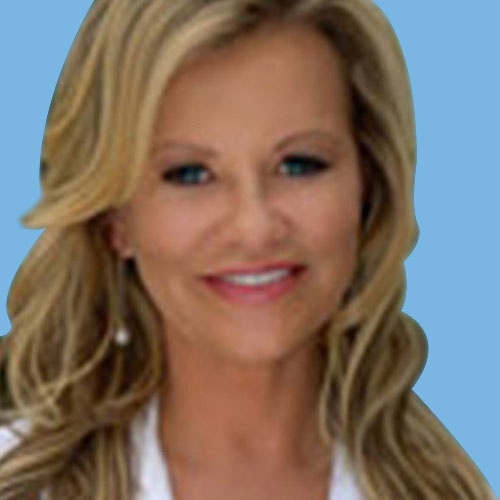 Medically reviewed by
Written by our editorial team.
Those who deal with stress, erectile dysfunction, or pain during intercourse may be scouring the market for a solution to their problems. CBD is one of the newer additions to the market for products to enhance men's sexual health, but the drug itself has been around for years. Scientists and healthcare experts have long used CBD's healing properties to help users improve their gut health, decrease internal inflammation, promote healthy sleep cycles, and calm the nerves. Since the product has successfully been used in so many areas of health and wellness, experts are now looking at CBD as a way to combat symptoms of ED and boost your sex life.
What CBD Is and Does
CBD is the acronym for cannabidiol, the non-psychoactive ingredient found in the marijuana plant. When used in conjunction with your sex life, CBD is able to alleviate inhibitions during sex and enhance physical stimulation and sensations. Rather than turning to alcohol or another substance to help you relax and unwind, CBD can do the same thing without any adverse complications. Using alcohol only makes problems with sexual performance worse, as alcohol depresses the body's system and slows down the blood flow. A weak flow of blood into the penis won't be able to support an erection hard enough for sex, leading to problems with your sex life. CBD avoids those complications, and as an added benefit, can help improve post-sex sleep.
Improved Desire. If you are in need of a little sexual encouragement, cannabis (whether used by smoking, vaping, eating it in chocolates, or as a lubricant) is an effective aphrodisiac. Though commonly used to held address anxiety or pain, there is some research indicating that it can have an effect on desire and arousal levels. Both THC and CBD dilate the blood vessels, which allows oxygen-rich blood to flow more freely through the body. Oxygenated blood has been associated with an increased response to stimulation and arousal.
Pain Relief. For those that suffer discomfort or dysfunction during intercourse, there may be some relief from the pain by using CBD. It is a potent anti-inflammatory agent able to supplement other pain-relieving medications or used on its own. CBD lube is particularly helpful for women who experience painful intercourse because of vaginal dryness.
Decreased Anxiety. People have been using CBD to treat their anxiety for quite a while, and many have been successful in alleviating the roller coaster of their mental state. The oil has a direct impact on the endocannabinoid system, which is the complex network of bodily receptors that regulate the immune system, the nervous system, and the body's organs. When the receptors are activated, it can have an anti-anxiety effect on the brain. Bringing CBD into the bedroom can invoke a feeling of calm, improve relaxation, and stimulate elation. All these can combine into heightened sexual pleasure.
Stronger Sensations. In females, the use of CBD can increase the sensations of the cannabinoid receptors found in the reproductive tract. The receptors in these organs (specifically the vagina and vulva) are linked to pain associated with sex, and day-to-day pleasures. Without blood flow to these receptors, low libido, and an inability to achieve orgasm are common results. Men struggle with erectile dysfunction and decreased arousal. CBD works on nerve sensation and increased blood flow, improving the sexual experience from the inside out.
Enhanced Foreplay. The object of foreplay is to stimulate arousal and increased desire, which through the help of CBD, can be much more sensational. There is a coconut oil-based CBD lube that is becoming more popular among those looking to increase their pleasure in the bedroom because, in addition to increasing blood flow to the genitals, it also works to repair tissue damage. Men and women alike are reporting enhanced sex drives when they use products that combine THC and CBD.
Muscle Relaxation. CBD body oil is fast-absorbing and lightweight, making it a popular choice for both topical relief of muscle tension and encouraging natural energy. Your body's sex organs need to be relaxed in order to fully accept the blood flow needed for stimulation. A massage with CBD body oil can create a soothing sensation and cause the muscles to relax.
Other Alternatives
CBD isn't the only thing you can do to improve your sex life. Science has also brought medications to the forefront of pleasure and sensations, with Mt. Everest being a product that enhances male erections and increases libido. Couples massages, spontaneity, and weekends away are also things you can use to help increase your sex drive and foster more intimacy.
Nu Image Medical® offers a new and futuristic approach to achieving optimal health and wellness. The company has been a weight loss, anti-aging and wellness provider since 2004 and offers medically supervised programs for medical weight loss, peptides, erectile dysfunction, scream cream, and hair loss (NuDew) 
This article is for informational purposes only and does not constitute medical advice. The information contained herein is not a substitute for and should never be relied upon for professional medical advice. Always talk to your physician about the risks and benefits of any treatment. Nu Image Medical may not offer the medications or services mentioned in this article.