Dr. Constance Odom, MD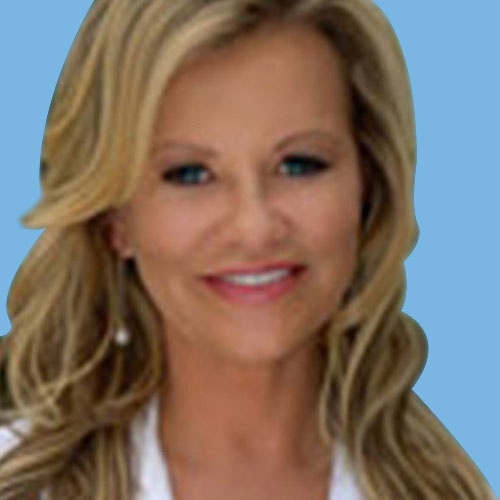 Medically reviewed by
Written by our editorial team.
Paris is hailed as the city of love, and truth be told, it has earned its name. This town is host to two of the top ten places in the world to propose, with one being the Eiffel Tower and the other being Disneyland Paris. There is also unrivaled beauty among the cobblestone streets, the quaint cafes, fashion, and historical landmarks. Supporting the claim to fame for being host to all the love in the world is a study that found French women, regardless of body size and shape, continue both have and enjoy sex later in life when compared to American women. In particular, this is true after the women pass the age of 50. In general, French women tend to feel sexy even as they age, and the French men who are lucky enough to be with them would seem to agree.
Clash of Cultures
In contrast, American culture tends to place a strong emphasis on youthfulness as foundational to beautiful and sexy. Though some companies are branching out to accept new ideas, marketing ideas have long followed the saying that sex sells. Body image is still important and only those fitting certain ideals will work for modeling, acting, or hosting jobs. The prevalence of this position is starting to erode, as research reveals that a majority of women dislike their bodies and those who don't fit the mold experience shame, bullying, and guilt. The emotional duress that body image expectations can bring has been crippling to more than one strong woman.
Mental Slaves
Women who aren't comfortable in their skin can become trapped by negative self-talk and damaging emotions. Not only does body image affect a social life like a shopping trip or night to eat with the girls, but it also creeps in and disrupts your sex life. It could be a combination of your weight, your age, the stretch marks, or the sage, but most women experience insecurity about their body at some point in time. Current statistics show that about 91% of women are unhappy with their bodies. This number is made up of people who moved into aging, either. Approximately 58% of college-aged females say they feel pressured to maintain a certain weight and figure to be sexy and desirable. Young girls exposed to reality tv shows are reporting more pressure to worry and concentrate on appearance as being important. Subtle or out in the open, body image concerns sabotage a woman's ability to enjoy intimacy, feel liberated, act empowered, and embrace a new life. Body image affects women's sexual health.
Impacting Intimacy
Relationships can be hard, as it is difficult to open up to your partner or spouse about personal or emotional areas you deal with. Connecting on a deep level requires trust, transparency, and acceptance, and too often these characteristics stop at the bedroom. Women who can't accept their bodies for what is have a hard time letting someone else do it for them. Women who have issues with poor body image don't initiate sex very often, and they are usually distracted and self-conscious when they do. By having reservations about your body, you can prevent yourself from receiving full satisfaction and the intimacy you desire. Sexual intimacy is a closeness that combines the trust, acceptance, and transparency of your relationship with a physical fulfillment of desire and pleasure. When you can't move past the jiggle in your thighs or the sagging of your breasts, you won't be able to enjoy what your partner is offering and the reason for it.
Finding a Solution
Poor body image isn't something that will just go away. It has usually developed over years of self-talk, and it has been influenced by social expectations that haven't seemed to come true for you. Uncovering the reasons for your pain or hurt and working through them is something best left to a therapist or counselor. Body image is an internal message that has existed for a long time, and it will need targeted attention if you want to move past it. However, your sex life doesn't have to suffer. With a product like Scream Cream, you can help release your inhibitions about sex and create an environment where your body is able to enjoy the experience, stretch marks and all. The female sex organs respond to certain stimuli, and if you have a mental block that keeps this from happening, a pleasure-enhancing resource might be what you need to get you over the hump. Feeling desirable and giving your partner a sensational night in bed can do wonders for your body image.
Body image concerns have the potential to disrupt relationships and a female's psychological and physical health. It's time people embraced the position of the French. After all, they are the experts in love.
Nu Image Medical® offers a new and futuristic approach to achieving optimal health and wellness. The company has been a weight loss, anti-aging and wellness provider since 2004 and offers medically supervised programs for medical weight loss, peptides, erectile dysfunction, scream cream, and hair loss (NuDew)
This article is for informational purposes only and does not constitute medical advice. The information contained herein is not a substitute for and should never be relied upon for professional medical advice. Always talk to your physician about the risks and benefits of any treatment. Nu Image Medical may not offer the medications or services mentioned in this article.