Dr. Constance Odom, MD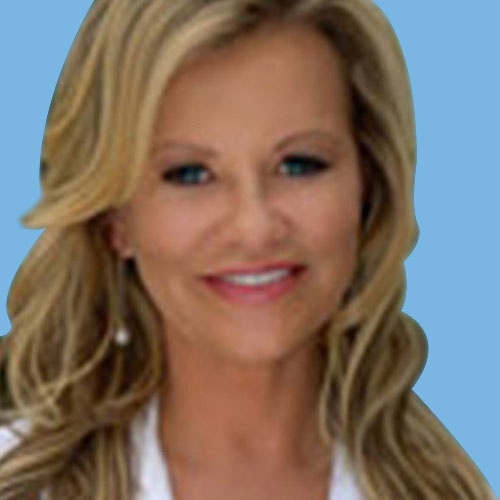 Medically reviewed by
Written by our editorial team.
The numbers are starting and hardly ever talked about. Statistics show that 30-50% of women will experience sexual dysfunction at some point in their lives, a condition that can be devastating both emotionally and physically. Most often, men get the bulk of the attention when it comes to areas of dysfunction, with people commonly recognizing the phrase "the little blue pill" or seeing the commercial for erectile dysfunction treatments. Despite being an important concern for women's sexual health, too many conditions go undiagnosed because of the stigma around female dysfunction.
Breaking the Barrier
According to Dr. Karen Boyle, a leading urologist at Johns Hopkins Hospital, problems that affect a woman's sex life- whether libido, sexual pain, vaginal dryness, or arousal disorder- often remain untreated because of the stigma that surrounds topics of dysfunction. While medications that address male dysfunction are commonly marketed in television commercials and publicly known, there has been less attention given the need for female medications and support for female sexual dysfunction.  Dr. Boyle is making progress in her quest to remove the stigma and taboo treatment of women who suffer from sexual conditions. Though she treats both genders for sexual problems, her passion is debunking the myths and misconceptions that are commonly spread about female dysfunction issues.
More Than Psychological Concern
Too many females hear that their concerns about their sex life are purely psychogenic, or having a psychological origin rather than a physical one. Women are often counseled or advised that their emotional state has the most significant impact on their ability to enjoy or engage in sex, and things, like focusing on romance, relieving stress, or talking about emotional baggage, can restore pleasure and satisfaction. According to Dr. Boyle, this isn't enough. While romance and a close connection with your partner is a necessary component of a happy, healthy sex life, at the end of the day, romance won't conquer the physical problems that may be interfering with intercourse. For patients that seek treatment from Dr. Boyle, a key indicator that the condition of FSD (female sexual dysfunction) is present is the distressing and interruptive nature of the symptoms. Many women ignore some of their concerns with their sex life and aren't bothered by never having an orgasm. With that perspective, FSD isn't an issue. However, it doesn't mean there aren't physical conditions that may be at play.
Physical Concerns
For men who seek treatment for erectile dysfunction, physicians are often able to diagnose other physical conditions, such as high cholesterol, small vessel disease, diabetes, or cardiovascular issues. While research is ongoing, Boyle suggests that there are particular symptoms that indicate underlying physical concerns. A woman is able to achieve orgasm based on the body's response to the stimulation but in conjunction with the flow of blood reaching the clitoris. If either function isn't reaching its full potential, it may be an early indicator of cardiovascular disease. Females who struggle with arousal and low libido may be dealing with a hormonal imbalance, which on its own, can lead to osteoporosis in women. For Dr. Boyle, bringing more awareness to these issues can help produce medications that work to improve several areas of female health.
Medical Assistance
For women who struggle with their sex life, there are many products that can help achieve satisfaction and orgasm. For instance, Scream Cream is topically applied to the female sex organs, but the medication works to heighten the blood flow to the organs. This can improve the sensations of the body's response, making sex more pleasurable. Last year, the FDA approved the release and use of a medication for premenopausal women who are suffering from personal distress and relationship difficulties as a result of a dwindling libido. In addition to FSD, the female hypoactive sexual desire disorder (HSDD), is a gender-specific condition that requires targeted medical assistance. The release of Vyleesi offers females a safe, effective pharmacologic treatment for improving desire and increasing libido.  For women, it may take a combination of treatments to achieve the sexual performance and interest they desire. The "pink Viagra" pills and other products that stimulate blood flow to the clitoris work to address the conditions of intercourse, while a medication like Vyleesi will lift the initial desire to engage in sex.
Seeking Help
Women who aren't enjoying their sex life could be dealing with either physical or psychological conditions. Many women aren't afraid to speak to their physicians if something seems medically wrong, but too few choose to bring up sexual concerns in their annual appointments. There is no need for shame or discomfort since statistically, one in ten females struggle with some kind of sexual dysfunction. Talk to your doctor about your concerns and possible treatment options to help restore your pleasure and enjoyment in sex.
Nu Image Medical® offers a new and futuristic approach to achieving optimal health and wellness. The company has been a weight loss, anti-aging and wellness provider since 2004 and offers medically supervised programs for medical weight loss, peptides, erectile dysfunction, scream cream, and hair loss (NuDew) 
This article is for informational purposes only and does not constitute medical advice. The information contained herein is not a substitute for and should never be relied upon for professional medical advice. Always talk to your physician about the risks and benefits of any treatment. Nu Image Medical may not offer the medications or services mentioned in this article.