Dr. Constance Odom, MD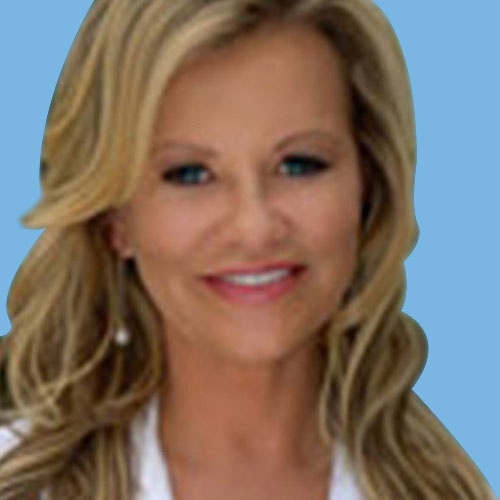 Medically reviewed by
Written by our editorial team.
Not like you need a reason to express your love for "Star Wars", but every year on May 4th, you get the chance to share your enthusiasm with fellow fans on Star Wars Day. For those that are familiar with the celebration, greetings to friends and family start with "May the Fourth Be With You!" After that, how you choose to celebrate the movie-themed holiday is as wild as your imagination. Fortunately, you won't be the only movie buff or George Lucas nerd paying a little extra homage to the force, as there are official events sponsored by Disney and other organizations to create a day of movie magic. However, you can plan your own special day of May 4th activities with these ideas.  
Take in the Movie Marathon
The most obvious way to relive the Star Wars saga is to watch every single movie that was made. You don't need to panic if you don't own all the installments since TBS generally shows most of the movies except for the latest releases of "Rogue One" and "The Last Jedi." You can also find the movies on Disney+ if you have a subscription. You can rent "The Last Jedi" from streaming services like Amazon or through a cable provider like Xfinity once you get to the end of the line. The only problem with trying to get through the roughly 20 hours of drama is figuring out what to do about work. Unfortunately, Star Wars Days isn't a sanctioned work holiday, so you may have to take a personal day if you are going to try the movie marathon approach to celebration.
Follow a Movie-themed Diet
Whether you decide to binge-watch the series throughout the day or just take in a few favorites after work, you are going to need snacks fit for a Jedi. There are several cooking appliances that can help you create Star Wars-themed snacks, such as cookie cutters and waffle makers. You can find waffle makers that turn out the Millennium Falcon, the Death Star, and Darth Vader. You can also look through these recipes and try some Imperial nachos, porg puffs, Jabbacado toast, and some blue milk (a delicious Tattooine treat).
Build or Buy a Collectible
You will find lots of good deal on pre-existing merchandise on May 4th, but many times there will be new release collectibles that hit the shelves as well. For bargain buys, you can look at eBay and resale sites for a new purchase, but if you have the money and the patience, LEGO has released the Ultimate Collector Series Y-Wing. It contains just under 2,000 pieces and will measure two feet long when it is finally assembled. You can work on putting together the massive starfighter while you watch "Star Wars: A New Hope" where the fighter makes an incredible assault on the Death Star.
Use the Power of the Force
If you want to celebrate in a way that is a bit more kinky than nerdy, try spicing up your sex life with some Star Wars influence. You could get your significant other the super sexy Princess Leia costume from "Return of the Jedi" and swoop in for an impressive role-play scenario. If you struggle with erectile dysfunction, a common issue with men's sexual health, you might find your partying cut short by a weak erection. You can use Mt. Everest to bring the force behind the erection, leading to a powerful moment between you two. You can set the tone for your night of action with some Star Wars soundtrack music. Get really adventurous and use some mood lighting that is eerily similar to laser blasts and lightsabers.
Play Along With Your Heroes
If you want to do more than just watch the action of your favorite characters, you can spend some time celebrating the 4th with Star Wars video games.  One of the best PS4 games is Star Wars Jedi: Fallen Order, offering creative and inventive fun. The plot of the game surrounds Cal Kestis, a Jedi Padawan who has survived the Order 66. EA has also made some adjustments to the Star Wars Battlefront II, and you can use your Nintendo Switch to play games like Star Wars: Jedi Academy and Stars Wars Jedi Knight II: Jedi Outcast.
Check Local Events
Because of shelter-in-place restrictions and social distancing recommendations, you may not be able to meet up with fellow enthusiasts at a local event. However, during normal circumstances, you can usually find local celebratory events at public libraries, museums, and zoos. You may be able to join in on virtual celebration going at these locations, and you could always host your own virtual party with your friends over Facetime, Zoom, Skype, etc.  
You can take your May 4th to a whole new level with your own party planning. Try these ideas for letting the Fourth be with you.
Nu Image Medical® offers a new and futuristic approach to achieving optimal health and wellness. The company has been a weight loss, anti-aging and wellness provider since 2004 and offers medically supervised programs for medical weight loss, peptides, erectile dysfunction, scream cream, and hair loss (NuDew) 
This article is for informational purposes only and does not constitute medical advice. The information contained herein is not a substitute for and should never be relied upon for professional medical advice. Always talk to your physician about the risks and benefits of any treatment. Nu Image Medical may not offer the medications or services mentioned in this article.