Dr. Constance Odom, MD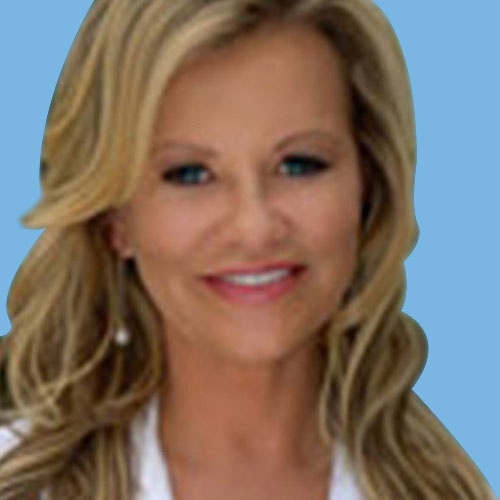 Medically reviewed by
Written by our editorial team.
When COVID-19 began spreading around the globe, it created a massive disruption that has touched on the lives of every person in every country. From the loss of social activities to businesses being temporarily shut down, our way of life has been significantly altered. No change has been more drastic than the significant increase in the time people have had to spend in their own homes. For people in relationships, this creates a new dynamic that can have both positive and negative impacts on a couple, and it makes it particularly important to find ways to work on men and women's sexual health, emotional health and physical health.
The good news is that having so much more time to spend together has the potential to allow couples to come out on the other side of social distancing with a significantly stronger bond. Spending more time together than you are used to, and without the ability to spend some time going out on your own for a break, can also put a strain on the relationship. By taking special precautions to adjust for these unusual circumstances you increase the chances of the time in quarantine together strengthening your bond instead of hurting it.
Communication is Crucial
Even couples who have a strong relationship that all their friends are envious of are likely to face some challenges during the quarantine. The stress of being in close quarters with the same people every day, while also being denied the opportunity to see others, can create bad days where things that would normally be easy to overlook suddenly become unbearable. While there is a natural temptation to avoid these small annoyances in the hopes they will go away, when dealing with the social distancing in isolation this is a recipe for disaster.
Open and honest communication is always important in a relationship, but it is especially important when in quarantine with a partner. By keeping the lines of communication open you can address any issues before they have the opportunity to spread and grow into more extreme concerns. When both partners feel comfortable sharing any problems they are having, it allows you to be there for each other and make the changes your partner needs to stay happy and healthy through quarantine.
Look After Yourselves, Too
Spending time together and taking care of your partner's needs is absolutely vital during quarantine together, but it should not be your only concern. While it can be difficult to find time to yourself, particularly if you are cohabitating in a small apartment where space is at a premium, try to find time to be on your own as well. Those periods of solitude allow you to perform self-reflection on how you are doing through social distancing, as well as allows you to enjoy a personal hobby or even just a little peace and quiet. By maintaining your personal mental health you also position yourself to be available for your partner to assist them with their own struggles. By being stronger as individuals you can be stronger as a couple.
Be Understanding
The stress of living through the COVID-19 pandemic is weighing on everybody, and with no two situations exactly the same, no two people are facing the exact same struggles and challenges. In difficult times like this, it becomes even more important to be caring and understanding with your partner. When your loved one is having a hard day, go out of your way to do something that will brighten their day, and when you feel like you are becoming short, or that they are, do your best to remember that these are abnormal times and they call for abnormal levels of compassion for those around us.
Increase the Intimacy
While spending so much time isolated without getting out and seeing others certainly presents many challenges, the extra time at home together also provides some unique opportunities. The weeks spent together in quarantine creates an excellent opportunity to explore your intimacy together. More time around the home together means more chances to enjoy either other's company in an intimate manner. You can even take the chance to try new things, or add enhancements to your time together that amplify the enjoyment you can deliver to each other, like scream cream or intimate accessories.
The unique challenges we are all facing during the global pandemic call for unique approaches to things we once took for granted. That goes for the way we maintain and care for our relationships as well. By keeping these tips in mind throughout the entirety of your time in quarantine you can maximize the chances of the experience being a period of bonding that makes your relationship stronger.
Nu Image Medical® offers a new and futuristic approach to achieving optimal health and wellness. The company has been a weight loss, anti-aging and wellness provider since 2004 and offers medically supervised programs for medical weight loss, peptides, erectile dysfunction, scream cream, and hair loss (NuDew) 
This article is for informational purposes only and does not constitute medical advice. The information contained herein is not a substitute for and should never be relied upon for professional medical advice. Always talk to your physician about the risks and benefits of any treatment. Nu Image Medical may not offer the medications or services mentioned in this article.