Dr. Constance Odom, MD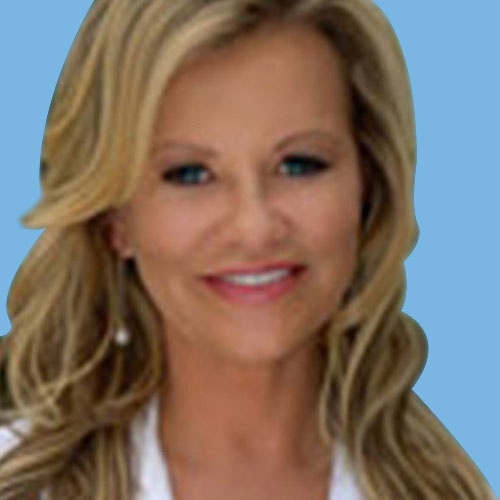 Medically reviewed by
Written by our editorial team.
As the patron saint of Ireland, you wouldn't typically consider St. Patrick to be a sex icon. In fact, the missionary himself may not have had much luck enjoying an ancient version of the missionary position. It doesn't really matter what kind of sex life St. Patrick had, as the holiday in his name produces all kinds of frivolities and frolics. You don't even need to wear green to get in on the action since the idea of a naughty pinch might be just what you need to get your sex on.
Safe but Sexy Fun
Drinking green beer is a big part of the St. Patty's day celebrations, with estimates putting 29% of Americans treating themselves to a pint or two at a local bar in order to end the day with a bang. The day is ranked as the fourth major drinking holiday of the year, and over 13 million pints of Guinness will be consumed around the world. Though a drink might help you feel relaxed, there are some concerns that you should be aware of. First and foremost, never get behind the wheel and drive while intoxicated. Roughly 38% of the drivers that are killed on St. Patrick's Day have a blood alcohol level that exceeds the legal limit, but overall, an average of 269 deaths occur each year on the day due to drinking and driving.
Secondly, alcohol can impede sexual performance. If you already have concerns with areas of men's sexual health and a diagnosis of erectile dysfunction, alcohol won't make your afterparty very exciting. Alcohol is a depressant and while you feel energized and alive at the time, it can actually decrease your sexual desire. The reactions in the system make it very difficult for a man to achieve erections or to reach an orgasm. Those who continually have too much to drink and even have one night of overdoing it on the alcohol can find themselves suffering from ED. If you have experienced trouble with erections before, you can plan ahead for your lucky by treating dysfunction with Mt. Everest. This medication restores the blood flow to the penis and helps the body produce a strong, hard erection that lasts long enough for satisfaction. Once you are confident that you can handle getting lucky, try these tips for making is a sexy St. Patty's Day for you and your partner.
1. Get Busy With the Green
Everyone knows the green clothing traditions of Paddy's Day, but don't underestimate what buying some sexy adult lingerie and an oversized leprechaun hat will do for taking your fun into the bedroom. While you could simply buy something stunning and tempting, keep it green to stick with the theme of the holiday.
2. Get Sexy but Safe
Prior to embarking on a magical night over the rainbow, make sure the sexual encounter is desired by both parties. Practice safe sex and make sure you are each comfortable with whatever activities you decide to engage in. Limit your alcohol consumption to last longer in bed and be more alert to the sensations and pleasures of the night.
3. Get a Clue
When you get ready to hit the pub to throw back a Guinness, pay attention to the signs of your partner. You may be sending or receiving some sexy signal that indicates it is high time to take the party to the bedroom. Anticipation can increase desire, so maybe drop those hints or work hard to ignore the ones you receive. Clue in to what will make the night more enjoyable and play along.
4. Get Loving
The Irish people have been voted as one of the top five best lovers in the world, so don't drop the ball on their special holiday. You could try to seduce your partner with your best take on an Irish brogue or you could attempt a semi-romantic dinner with traditional Irish fare. There are many foods that have natural aphrodisiac properties, though they don't tend to be included in a shepherd's pie. You will need to fill your belly for the ravishing night you have in store. Eating also helps your body process alcohol consumption more efficiently.
5. Get Down
The Irish are known for their dance stepping, but having a good "hooley" (evening of music and dance) can help you step your partner right back into the bedroom. You don't have to limit your song selection to traditional Irish folk songs, but holding each other close or bumping and grinding can be a good way to tease yourselves into a good time.
As you get ready to go find your pot of gold on St. Patrick's Day, you may not need to look any further than your bedroom. After all, it is a good place to get lucky.
Nu Image Medical® offers a new and futuristic approach to achieving optimal health and wellness. The company has been a weight loss, anti-aging and wellness provider since 2004 and offers medically supervised programs for medical weight loss, peptides, erectile dysfunction, scream cream, and hair loss (NuDew) 
This article is for informational purposes only and does not constitute medical advice. The information contained herein is not a substitute for and should never be relied upon for professional medical advice. Always talk to your physician about the risks and benefits of any treatment. Nu Image Medical may not offer the medications or services mentioned in this article.