Dr. Constance Odom, MD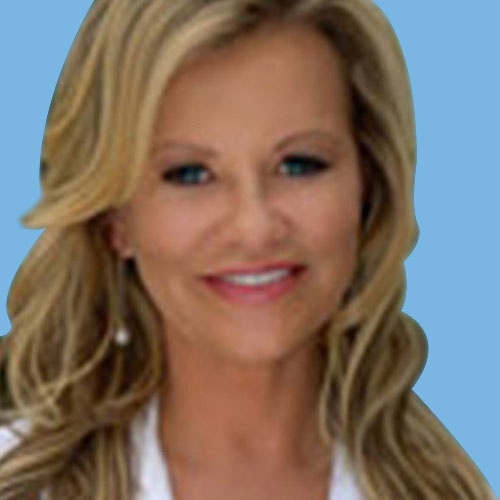 Medically reviewed by
Written by our editorial team.
As men age, there is an increasing concern that they will suffer from erectile dysfunction or ED. As a sexually limiting condition, those who are plagued with the condition experience both emotional and physical challenges with sexual performance. It is normal for men to experience occasional problems with libido and performance, but to have consistent problems with erections and satisfaction is a sign that something deeper is going on. This is when it is wise to bring in the professionals.
A Diagnosable Condition
It can be hard for men who suffer from sexual problems to discuss their performance with their partners, let alone their physicians. However, there is no need for embarrassment or concerns, as ED is a common sexual disorder among men and can usually be easily treated. If you aren't sure of the condition, the first and most noticeable sign is an inability to get and maintain an erection that is hard enough for sex and that lasts long enough to achieve satisfaction. The condition can be brought on by psychological causes as well as medical conditions, but certain medications or illnesses can also cause erectile dysfunction. When dysfunction occurs, the physical difficulty usually stems from a lack of blood flow to the penis and sex organs, which impacts erection potential. Treatment options that can improve men's sexual health when suffering from ED include medications like Mt. Everest, where both the physical and psychological factors are addressed. However, you can also help in the fight against dysfunction with the right foods.
The Power of Nutrition
There are no magic foods that can cure conditions of erectile dysfunction, but there are food options that improve bodily health in areas that impact sexual activity. Problems with erection often stem from insufficient blood supply to the penis, so increasing your intake of foods that are good for your vascular system may help prevent conditions of ED.
Leafy Greens
There is a high concentration of nitrates in dark, leafy green vegetables, and nitrates are good for being vasodilators. Foods like spinach, celery, and beets help open up the blood vessels and increase blood flow. Medications that are used to treat ED have been developed to replicate the relaxing effect that nitrates have on blood vessels that travel to the penis during an erection.
Pistachio Nuts
Not just a super tasty midday snack,  pistachio nuts have been shown to be effective at improving sexual performance in men. Researchers believe that the protein arginine, which is contained in pistachio nuts, helps to relax blood vessels, potentially improving sexual performance. The stronger the blood flow to the penis, the harder and more sustained an erection can be, enhancing sensations, desire, and overall satisfaction from the sexual encounter. When all of the blood vessels in the body are relaxed, it improves the circulatory system and increases the strength of the blood flow to many different areas of the body.
Dark Chocolate
Although many think that indulging in dark chocolate is just an emotional pick-me-up for women, a recent study has found that the flavonoids contained in dark chocolate can also help promote a strong circulatory system. In cases where erection problems are the result of poor circulation, increasing your flavonoid intake could be beneficial. In addition to circulatory support, flavonoids are also known for the antioxidant properties that help repair damaged cells in plants and protect the plants from harmful toxins. Current research shows a similar result in people, with the potential to lower cholesterol and blood pressure levels. These are two medical conditions that can contribute to problems with sexual dysfunction.
Zinc
If you are a seafood lover, you are already aware of the reputation of the oyster. Regarded as a potent aphrodisiac, one of the reasons for the label is the unusually high levels of zinc. This element plays a strong role in the production of testosterone. A testosterone imbalance, fluctuating toward low levels, is another potential cause of erectile dysfunction. In addition to oysters, the American Chemical Society has also found that raw shellfish is full of compounds that encourage the release of sex hormones in both males and females.
Watermelon
If you want a sweet, juicy snack to help get you in the mood, watermelon could be just the ticket. For males who struggle with desire and arousal, studies have found the watermelon can have the same effects as taking an ED medication. In addition to the possibility of increasing your sexual desire, watermelon is rich in the antioxidants called phytonutrients. Like the other elements on this list, one of their prime benefits is the relaxation of blood vessels that create and sustain erections.
Whenever you first start to notice problems with your sex life, stop and take inventory of your health, your emotions, and your diet. It takes a happy but complex union of physical and psychological factors to sustain a strong sex life, and problems in either area can jeopardize your sexual health.
Nu Image Medical® offers a new and futuristic approach to achieving optimal health and wellness. The company has been a weight loss, anti-aging and wellness provider since 2004 and offers medically supervised programs for medical weight loss, peptides, erectile dysfunction, scream cream, and hair loss (NuDew) 
This article is for informational purposes only and does not constitute medical advice. The information contained herein is not a substitute for and should never be relied upon for professional medical advice. Always talk to your physician about the risks and benefits of any treatment. Nu Image Medical may not offer the medications or services mentioned in this article.