Dr. Constance Odom, MD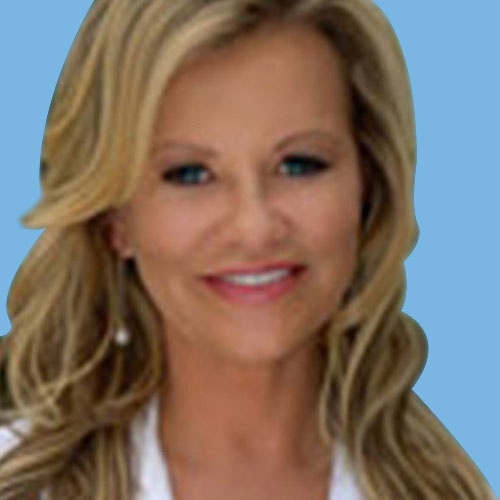 Medically reviewed by
Written by our editorial team.
Humanity has long been after the perfect potion of love, calling on Aphrodite the goddess of love to stir up arousal, erotic instinct, and desire. Though the common romantic candlelight dinner or appetizer puts a focus on chocolate and strawberries, there are dozen of other foods known to be aphrodisiacs. These foods contain different enzymes and vitamins that can have an impact on libido, increased potency, or pleasure. If you want to spice up your love life and jump-start your libido, try feeding your desire with these foods.
Arugula
You probably haven't thought of salad components as romantic, but even the medical community has supported the aphrodisiac properties of arugula. The ancient Greeks have long used arugula for an arousal aid, but there are antioxidants in the plant that block some of the environmental contaminants known to reduce libido.
Almonds
Not just held as a fertility symbol by ancient civilizations, almonds are rich in omega-3 fats which help produce testosterone. Many women assume that men are the only ones needing testosterone for arousal, but women's sexual health depends on balanced levels of both estrogen and testosterone. There are also rumors that the scent of almonds arouses passion in both men and women.
Bananas
Though its shape is somewhat sexually suggestive, this yellow fruit is widely recognized for assisting the body with producing reproductive hormones. Even more effective seems to be the smell of banana bread, as one research study noted that arousal in women increased an average of 12% when the scent of the tasty treat was present.
Avocados
Equally sexually suggestive for its shape and its growth in pairs, the origins of the word avocado are literally interpreted "testicle." It has been associated with increased sexual vitality for the high levels of vitamin E it contains.
Cherries
Beautiful and delicate, red cherries are a passion booster that pair well with chocolate, another highly-acclaimed aphrodisiac. Cherries are known to boost pheromone productions as well as increase healthy blood flow. Both of these are needed for a strong love life. In fact, sexual stimulation requires increased blood flow to the genitals. In addition to adding a food stimulant to your routine, bringing in a product like Scream Cream will also direct additional blood your sex organs and heighten your sensitivity to arousal and stimulation, potentially creating more intense orgasms.
Basil
The Italians are equated to the French in terms of being great lovers, and perhaps this is due to their consistent use of basil in their cuisine. Although basil has been studied for anti-inflammatory properties, there has been research that supports this flavor-boosting herb as a libido enhancer. It contains nutrients highly beneficial to your love life, such as magnesium, beta carotene, vitamin C, and potassium.
Honey
Most people turn to the whipped cream for a sweet addition to their sexual experiences, but the gooey texture and sweet taste of honey could add a bit more romance to your evening. Legend states that newly married couples would consume mead made with honey until the first moon following their nuptials, instituting the literal "honeymoon." However, medically speaking, honey assists in regulating testosterone and estrogen levels, but it also releases nitric oxide within the body when arousal occurs. This increases blood flow by relaxing the blood vessels.
Celery
Doubling as more than just a healthy snack, celery is a potent vitality booster that doesn't get enough credit as an aphrodisiac. Androsterone is a pheromone found in the scent of this green veggie, but it also contains minerals and vitamins that are beneficial to your sexual health.
Ginger
Stemming from ancient Chinese civilizations, ginger has been known for both sexual and medicinal benefits. In India, ginger is administered as a treatment for impotence, as its natural properties increase the heart rate and stimulate energy within the body. Gingerol, a natural stimulant, promotes relaxation, a key component of both your mind and body's sexual functions.
Chocolate
There is no denying the social attraction to chocolate as a gift for lovers, but since the time of the Aztecs, chocolate has long been used to stimulate desire and enhance libido. Considered one of the most romantic foods around the world, cocoa contains elements of serotonin and phenylethylamine which help the body feel good.
Coffee
Though you might be downing a cup to stay awake for the bedroom fireworks, coffee also affects libido. It increases the levels of dopamine in the body, which work to boost the functioning of the pleasure receptors in the body. The act of drinking coffee is often sensual and relaxing on its own, but the increased blood flow and raised heart rate can really do wonders in the bedroom.
The next time you want to plan the perfect dinner date, craft a menu that is full of aphrodisiacs. These foods are tasty and potent, making them a win-win with your love life.
Nu Image Medical® offers a new and futuristic approach to achieving optimal health and wellness. The company has been a weight loss, anti-aging and wellness provider since 2004 and offers medically supervised programs for medical weight loss, peptides, erectile dysfunction, scream cream, and hair loss (NuDew)
This article is for informational purposes only and does not constitute medical advice. The information contained herein is not a substitute for and should never be relied upon for professional medical advice. Always talk to your physician about the risks and benefits of any treatment. Nu Image Medical may not offer the medications or services mentioned in this article.