Dr. Constance Odom, MD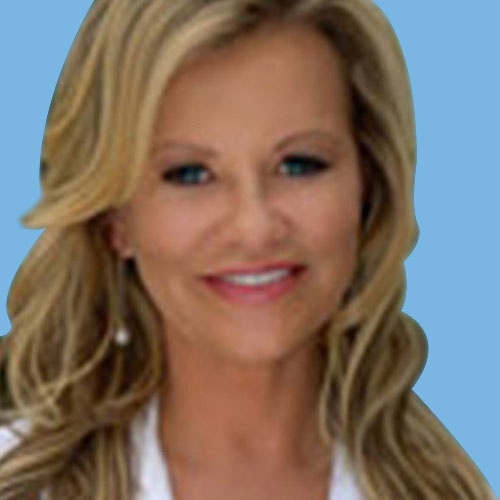 Medically reviewed by
Written by our editorial team.
Whether you have kids or not, being on lockdown can throw a serious monkey wrench into your romantic plans. With the advice of medical experts compelling individuals across the nation to stay indoors and away from public places, things don't look the same for your Friday date nights. It makes it even harder if you have kids at home or you are caring for an elderly parent. Even though you can't put on those killer shoes and indulge in a gourmet meal at a restaurant downtown, you can still have the romantic, pleasurable, and intimate date night you deserve without having to leave the house. Sound impossible? Have an open mind and you will find yourself in for a real treat.
Candlelight Dinner
With the lockdown, most restaurants are still able to offer their selection through take-out or delivery options. If you don't feel like being the chef for the evening, you can call in your favorites and bring them back home for a quiet night in. Have some candles for the table, and put a little extra thought into what you are going to wear. Just because you're sitting at home doesn't mean you shouldn't treat it like a special moment. You could get adventurous and order cuisine you've never tried before, and put on some subtle music in the background to finish off the mood.
DIY Wine Tasting
If your palate is more refined, you could set up your own wine tasting hour. It is still possible to find several selections of good wine at local sellers, but there are websites where you can order a sample box of high-quality wines from around the country. On your trip to the grocery stores, you can pick up a cheese tray with gourmet crackers or some fancy chocolates to go with your evening. You can make a card for each wine with the origin of the beverage and the different notes to pay attention to while sampling. If you or your partner aren't into wine, you could do a similar presentation of beer or whiskey.
Chef and Sous Chef
Having to stay in can save on dining out, but you don't have to forgo a special meal for your date night. You could take the night to create a delicious meal together. Not only does this provide the opportunity for more conversation, but you could also even use it to spark a little extra naughtiness. If you don't have kids around, you could try a sex chef approach to dinner and start the anticipation for dessert. Even if neither of you are good cooks, there are plenty of YouTube videos or channels online that can give you the instruction you need for a simple but tasty meal. Just watch yourself in that costume, since a little bit of distraction could burn the roast.
Spa Experience
An evening could be quite relaxing with your own spa experience. You don't need to head out for a massage as long as you have each other. You can order some massage oil (or DIY your own with some drop of lavender oil and your favorite body lotion) and take turns giving each other a good rub down. If you have a large tub, you could have a bubble bath or a special salt bath together. All those suds and scents can really put you in the mood for taking the date to the bedroom.
Movie Marathon
There are plenty of romantic movies that you can binge-watch on Netflix or you can start a movie marathon of some of the greats that aren't quite romantic but action-packed. The Marvel movies or Star Wars saga are always a men's favorite, but you may both be into Harry Potter or the Rocky series. You can snuggle on the couch or in the bed with your favorite snacks and enjoy the time together. It may not be long before your attention is no longer on the movie.
Sensational Sex
With the extra time on your hands at home, you can really prioritize your sex life. Women's sexual health contributes to improved mental health, so you can pass the time productively when your date night ideas include a good time in bed. If you want to bring in some extra spice and sizzle, use a product like Scream Cream. As the name implies, you can finish out your homemade date night with a time of intense pleasure and satisfying orgasm.
Don't let the idea of a lockdown or social distancing keep you from exploring and attending to your love life. These date night ideas are just a few of many that can bring you and your partner closer during this time while giving you some fun and entertainment in the process.
Nu Image Medical® offers a new and futuristic approach to achieving optimal health and wellness. The company has been a weight loss, anti-aging and wellness provider since 2004 and offers medically supervised programs for medical weight loss, peptides, erectile dysfunction, scream cream, and hair loss (NuDew) 
This article is for informational purposes only and does not constitute medical advice. The information contained herein is not a substitute for and should never be relied upon for professional medical advice. Always talk to your physician about the risks and benefits of any treatment. Nu Image Medical may not offer the medications or services mentioned in this article.