Dr. Constance Odom, MD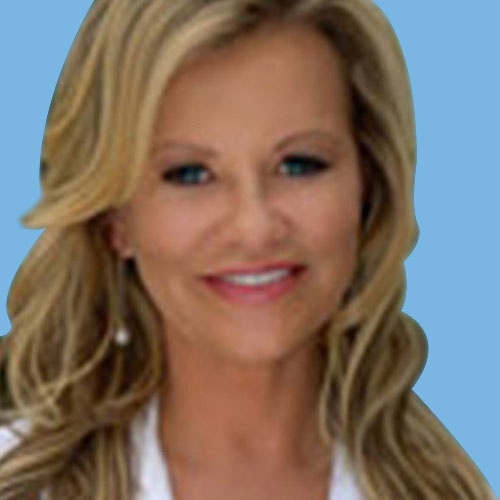 Medically reviewed by
Written by our editorial team.
The film industry is suffering from the pandemic-influenced shutdowns, as many theatres across the country have been closed to reduce the spread of the coronavirus. Movie lovers have been patiently waiting for the release of major motion pictures, and the struggle is real for those who are still waiting to find out what happens to Rey and Kylo Ren in "Star Wars: The Rise of Skywalker." Though Hollywood applauds the efforts around the world to help curb the spread of the deadly virus, it has created chaos with release schedules. Many of the highly anticipated big releases being put off for months. However, all is not lost. Hollywood has gotten creative and generous in its way of reaching the millions of film enthusiasts stuck at home, offering early release opportunities through video-on-demand services (VOD) for some of the most recent blockbusters.
Do Your Date Right
With the option to take your date to your living room for a theater experience, make the most of your opportunity. Spending quality time with your spouse or partner is good for both women's sexual health and emotional health, and dinner and movie evening could do wonders for both. You could set up for your date night by ordering in some of your favorite meals, or you could try your hand at cooking them. Have some popcorn on hand, as well as some wine or your favorite adult beverage. Though you might be planning on just dinner and a movie, you should also plan for some catching up in the bedroom later. Have some candles, sexy lingerie, or Scream Cream on hand to turn things up a notch. Once you get your date night planned, you can pick the movie. Here is a rundown on what hits are going to be released early for you to watch at home.
Artemis Fowl: Disney+ subscription
This film was originally scheduled to be released in theaters on May 29th, but Disney+ is going to move it to the Disney+ platform instead. Though a date hasn't been published yet, this live-action film about a 12-year-old genius trying to find his father is sure to be a crowd-pleaser.
The Call of the Wild: iTunes, Vudu, Amazon
Although released in the theaters in February, the VOD release data was just a few weeks ago. This is a remake of Jack London's classic novel, and Harrison Ford has the leading role. While it may not have been a smashing success at the box office, everyone who is yearning for the outside might find this film to be just what you need for a date night in.
Downhill: iTunes, Vudu, Amazon
Released to VOD on March 27th, this Swedish comedy stars Julia Louis-Dreyfuss and Will Farrell. Critics have called this film a remake of the 2014 classic "Force Majeure", though there is a decidedly darker side to this 2020 version. However, if you are a fan of either Farrell or Louis-Dreyfuss, you may find the versatility of their acting entertaining.
The Lovebirds: Netflix
This is one of the first early VOD released films that will go directly to Netflix rather than be released on the big screen. Though the initial release in theaters was scheduled for April 3rd, Netflix hasn't released the date for the big debut. This film stars Issa Rae and Kumail Nanjiani as a couple stuck in a murder mystery.
Bad Boys for Life: Amazon, iTunes, Vudu
This long-anticipated addition to the Bad Boys franchise came out in theaters on January 7th, and since it was the biggest box office hit of the year, it was released to VOD on March 31st, a month before it would have normally arrived. Will Smith and Martin Lawrence bring the fight and the laughs in this action-packed film.
The Way Back: iTunes, Vudu, Amazon
If your date night movie choice usually includes drama, this Ben Affleck film is a good option. Though it was released into the theaters on March 6th, the film was then released for video-on-demand just a few weeks later on March 24th. Critics hail the star-power of Affleck's performance, as the film tells the story of a former high school basketball star turned alcoholic construction worker who goes back to coach the very team he used to play for.
Bloodshot: iTunes, Amazon, Vudu
This Vin Diesel superhero movie had a disappointing release at the box office on March 13th, but many wonder if the threat of COVID-19 had many staying away from close quarters with strangers. However, the film was made available for purchase on March 24th, and this rehash combo of Robocop/Matrix-themed elements is good diversion if you are a fan of sci-fi.
With so many good choices available, your date night doesn't to be boring. You could make it a double-header, just be sure to save time for an epic finale to your date.
Nu Image Medical® offers a new and futuristic approach to achieving optimal health and wellness. The company has been a weight loss, anti-aging and wellness provider since 2004 and offers medically supervised programs for medical weight loss, peptides, erectile dysfunction, scream cream, and hair loss (NuDew) 
This article is for informational purposes only and does not constitute medical advice. The information contained herein is not a substitute for and should never be relied upon for professional medical advice. Always talk to your physician about the risks and benefits of any treatment. Nu Image Medical may not offer the medications or services mentioned in this article.