Dr. Constance Odom, MD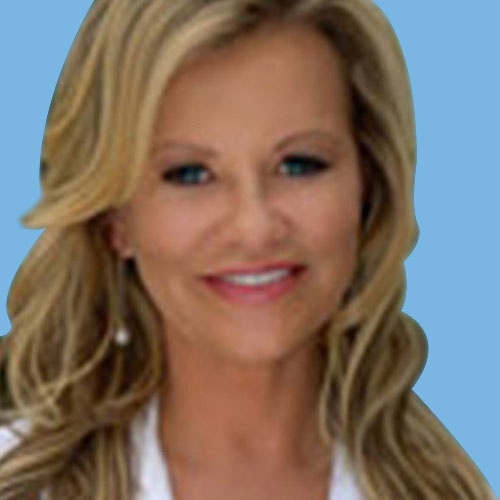 Medically reviewed by
Written by our editorial team.
Once the threat of the coronavirus has subsided and people attempt to go restore normalcy to their lives, there is a strong opinion around the country and around the world that life will never be normal again. While this could be alarming when viewed from the medical standpoint, looking at the impact that technology has had in enriching lives throughout quarantine and shelter-in-place measures gives a much more optimistic view. Schools of all sizes and students of all ages have been granted access to distance learning opportunities, thousands of individuals have been able to work from the comfort of their homes, Hollywood has released dozens of movies directly into homes across the nation, and so on. The list of opportunities for virtual and digital experiences have grown by leaps and bounds throughout the last few weeks.
Embracing the Novel as Normal
As you have tried to figure out the best things to do for your physical and mental health these last few weeks, you may have turned to novel ideas and internet options for ideas about mental health, diet and exercise tips, advice on issues of women's sexual health, and even romance. That's right. Everything has taken a new look as the world comes to grips with isolations and social distancing recommendations. Though it's not an entirely new concept, social experiences through digital connectivity have made it possible to enjoy date night or relaxation activities even when physically separated from the normal environment. Virtual wine tasting opportunities have been a creative solution to the problem of lost sales and profits for small and large wineries and vineyards across the country. Born out of necessity, virtual wine tastings allow you to sip on some of the most flavorful and satisfying creations from vineyards around the country. As a female, a glass of wine can be quite beneficial for areas of women's sexual health. Pairing your tasting experience with Scream Cream in the bedroom is sure to be one of the best things you have done throughout the lockdown.  You may not be able to take a trip out to Napa Valley just yet, but you don't have to put your wine drinking on hold. The following list has some of the best virtual wine tastings available while you are on lockdown.
St. Supery. Rutherford, California
The winemakers from this Napa Valley winery will choose a bottle from a specially-crafted kit every Thursday through April 23rd. The winery, which was bought by Chanel in 2015, has paired six wined in their virtual tasting kit, and each kit is offered with free shipping. Once your kit has shipped, you will receive the invitation for the online tastings. The website has a calendar that shows the features of the month, though the current tastings include an un-oaked Chardonnay and different Cabernet Sauvignons.
Matthiasson. Napa, California
Another acclaimed wine tasting coming from the valley, Steve and Jill Matthiasson are conducting both group Zoom and one-on-one tastings. Steve was named the 2014 Napa Winemaker of the Year, and the tasting pack offers a little bit of everything for the refined palate. They have created their mix of white, red, and rosé blends to mimic the experience you would receive if you visited their tasting room.  After you order the sampler, the winery sets up a schedule for the online meeting.
Far Niente. Oakville, California
For Far Niente and the other wineries that operate under its umbrella (EnRoute, Dolce, Bella Union, and Nickel & Nickel), online experiences bring the experience of their premium Napa wines to patrons around the country. Private tastings hosted through video chat can be done after ordering from any of their five wineries, and your purchase is sent with free shipping. The experts on the other end will also be available to chat about the wines you may currently have on your wine rack in or in your cellar, making the experience both delicious and enlightening.
Terra Valentine. St. Helena, California
Visitors to the winery of Terra Valentine are greeted by some of the most striking views of Napa Valley, as the winery is looked at the top of Spring Mountain. Through your lockdown might be keeping you from travels to exotic or breathtaking locations, taking part in this wine tasting is a close as you can get to being there yourself. The Care Package being offered is a collection of six different bottles from the 13 wine varieties the company is known for. The company has Zoom tasting at 4 p.m. on Wednesdays, and you can sign up through Facebook.
Date nights and time well-spent doesn't have to be cast aside waiting for the quarantine to end. Technology has made many new things possible over the last few weeks, and some might even say it's easier to plan the perfect evening with all of these options. Grab your partner or spouse and place an order for a wine tasting kit, then be sure to schedule a virtual tasting experience.
Nu Image Medical® offers a new and futuristic approach to achieving optimal health and wellness. The company has been a weight loss, anti-aging and wellness provider since 2004 and offers medically supervised programs for medical weight loss, peptides, erectile dysfunction, scream cream, and hair loss (NuDew) 
This article is for informational purposes only and does not constitute medical advice. The information contained herein is not a substitute for and should never be relied upon for professional medical advice. Always talk to your physician about the risks and benefits of any treatment. Nu Image Medical may not offer the medications or services mentioned in this article.