Dr. Constance Odom, MD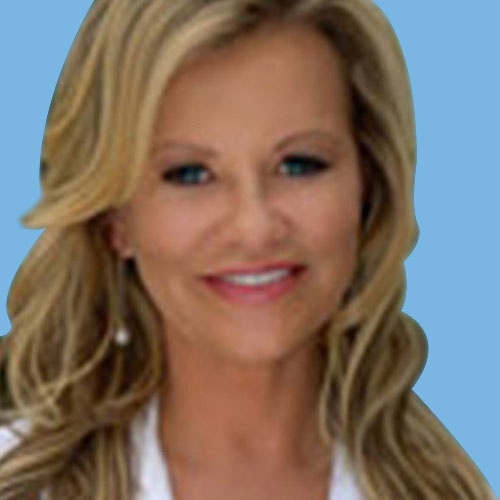 Medically reviewed by
Written by our editorial team.
Valentine's Day is creeping up on you, and if you haven't been paying attention to your spouse or girlfriend's hints, you probably aren't going to be getting much loving on February 14th. While you may have had moderate success in the past with your efforts to impress, this guide can take the stress out of your decision-making, especially if you are in a weird place in your relationship. Romance in the air, and with these ideas, you can make sure that you've created an extra special for your extra special someone.
For the Newly Together...
For those of you who haven't really committed to an official relationship but would definitely admit that the friendship has potential, there can be a fine line and some anxiety over what to do on the first Valentine's Day. It all depends on how much your "almost" relationship has progressed.  Doing too little or too much can send an easily misinterpreted message, so start with the basics. Dinner and a cocktail are classic starters for those who have just started dating. If you have already been intimate, step up the game with a more romantic dinner reservation, rather than heading over to the nearest chain restaurant. About 55% of women feel that Valentine's Day is important regardless of the relationship status, so don't blow it by blowing it off.
For the Newly Admitted...
Excitement about Valentine's Day seems to grow when couples have recently entered the "I love you" phase of their relationship. Though plastic red boxes of chocolate and mylar balloons scream the message of deep affection, this holiday actually has you feeling those good vibes. This is a great opportunity for you to let your heart run free and your mind run wild with romantic gestures. Don't just buy her flowers for dinner. Have them delivered to her office or place of employment. She will love the jealous attention she gets from her coworkers. Drop hints of a creatively planned evening, and stir up feelings of anticipation. Just make sure you deliver on the activities. Start your planning now.
For the Newly Disconnected...
There are times when relationships hit a rough patch, and it is potentially the most awkward situation around Valentine's Day. However, the disconnect or unease that is going on is no excuse for skipping out on the celebration. You can impress your girl with an open love letter that details all the impressive and unique qualities that began the attraction and the reasons why you are committed to working on the relationship. Don't smother her in gifts and a fancy dinner, as you could come across as insensitive and trying to "buy her back". Instead, for a casual evening at her favorite place to eat and followed up with a cocktail or visit to a wine bar. Find a way to open up communication that is geared to getting your relationship back on track.
For the Newly Fizzled Out...
Your sex life could make or break a perfect Valentine's Day for each of you, but sometimes, life can get in the way of a spicy night in the bedroom. If your passion has fizzled out or you have found that it is difficult to maintain an erection, even though you are still attracted to your partner, you might need to gift yourself Mt. Everest for the evening. Erectile dysfunction, or ED, is a common concern with men's sexual health, and the inability to maintain an erection hard enough for sex could stem from poor physical health, performance anxiety, or relationship troubles. When things have fizzled out in the bedroom, Mt. Everest can help redirect the blood flow into the penis for a strong, hard erection that lasts until satisfaction. You can head into the night with more confidence when you have the resources to back you up.
For the Newly Married...
Many newlyweds want to live their honeymoon for the first few years, but their financial situation doesn't always support those dreams. While you may be tempted to plan an elaborate first Valentine's as man and wife, you might need to be more practical and save for your future together. Don't focus on a dollar amount. Spend your budget and time recreating magical memories from the wedding, whether its re-watching your ceremony together, purchasing flowers that were the same as the ones used in her bouquet, and buying a nice bottle of champagne. This could get her mind going and bring her back to those honeymoon nights that she is desperate to recreate.
The best thing you can do for your relationship this Valentine's Day is to treat your partner or spouse with the respect, admiration, and love that she deserves. Don't look it at the holiday as a gimmick, but an opportunity to love and be loved.
Nu Image Medical® offers a new and futuristic approach to achieving optimal health and wellness. The company has been a weight loss, anti-aging and wellness provider since 2004 and offers medically supervised programs for medical weight loss, peptides, erectile dysfunction, scream cream, and hair loss (NuDew) 
This article is for informational purposes only and does not constitute medical advice. The information contained herein is not a substitute for and should never be relied upon for professional medical advice. Always talk to your physician about the risks and benefits of any treatment. Nu Image Medical may not offer the medications or services mentioned in this article.