Dr. Constance Odom, MD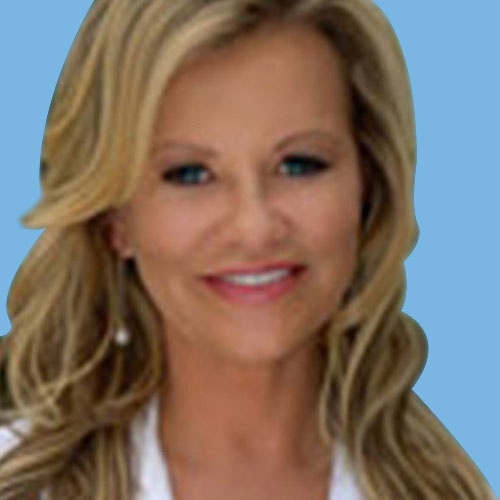 Medically reviewed by
Written by our editorial team.
The past few decades have seen older men past their 40s and 50s reporting the most cases of erectile dysfunction to their practitioner, but more recent studies on ED have seen a dramatic shift. Young adult males in their 20s and 30s are seeking treatment options for what they believe are conditions of erectile dysfunction. Though the pharmaceutical industry isn't complaining about the expansion of the consumer base, there is a real concern that the numbers for those being diagnosed with erectile dysfunction aren't decreasing, despite the increased education and awareness that has been issued for this serious issue of men's sexual health.
Looking for Answers
As the medical community and research scientist look into this phenomenon of young male diagnoses, some isolated studies have suggested that males who watch porn increase their risk of developing erectile dysfunction. The basis for this assumption is the 2016 U.S. military report that cited the results of a literature review and three case studies where young soldiers who watched porn repeatedly reported struggling with ED. The scientific community often looks for more definitive results and corroborating evidence before touting a theory are viable, but the hype over porn-induced erectile dysfunction hit a nerve with many. Those in religious communities with a strong moral aversion to the consumption of porn began reporting more increased conditions of dysfunction in relation to porn. Many felt that the ease of access to pornographic material through the Internet and mobile devices has led to more ongoing porn habits, but the connection to causing a condition of erectile function is a tough sell.
The Medical Problem
When men head to the doctor or self-report cases of impotence, there are some common symptoms. The primary concern is an inability to get an erection that is hard enough for sex, or the inability to keep an erection hard enough to achieve satisfaction. Men usually also report a decreased desire for sex and have trouble with premature ejaculations. The mechanics of sexual function, when not operating correctly, limit the ability of the penis to remain hard. During arousal, the muscles in the penis relax and allow a rush of blood to fill the penis and create the erection. When the muscles aren't able to relax, the blood flow is weak, or the physical responses are delayed or premature, it can create a limp or weakened erection. The relationship of male sex organs to the other areas of the body also plays a vital role in being able to develop or sustain an erection. These could include heart disease, diabetes, high cholesterol, atherosclerosis, obesity, and high blood pressure. Medications, mental health issues, or sleep disorders can also impact sexual functions. Dysfunction treatments like Mt. Everest target the blood flow and increase the rush of blood to the penis to restore a hard erection.
In addition to the physical impact of bodily organs on erection abilities, there is a psychological component. The brain triggers the physical sexual responses needed to perform, and arousal and sexual excitements are often the first feelings. Hormones are released to heighten feelings of pleasure, excitement, and satisfaction, but psychological issues can impair these responses. Stress and depression negatively impact the brain's response to sexual stimulus, just as relationship problems, poor communication, and anxiety have an adverse effect on sexual pleasure.
The Porn Connection
Since the body needs both physical and psychological harmony to produce an erection, it can be tough to understand how porn can cause erectile dysfunction. The potential relationship between porn and ED is linked to performance anxiety. Viewing porn can lead to unrealistic expectations about size, performance, and results, leaving men feeling inadequate or self-conscious about their sexual abilities. This psychological stress can cause doubt or fears, and men may falter in their erection. There is also the concern that overexposure to porn can impact the sensitivity of the response to sexual stimulus. Men whose base sexual experiences on their exposure to porn may require more enthralling foreplay or sexual deviation in order to feel aroused. While there may be erection difficulties, it doesn't indicate that the problem is with a strong enough erection. The challenges are largely based on arousal.
Nu Image Medical® offers a new and futuristic approach to achieving optimal health and wellness. The company has been a weight loss, anti-aging and wellness provider since 2004 and offers medically supervised programs for medical weight loss, peptides, erectile dysfunction, scream cream, and hair loss (NuDew) 
Medication or Self-Help
Treatment protocols for erectile dysfunction are largely prescribed according to the severity of the condition. While medications may be enough to restore blood flow and heighten feelings of pleasure, there could be lifestyle changes that are needed in order to improve your energy levels and long-term sexual experiences. Those who have trouble with arousal may consider seeing a sex therapist or counselor find out if their expectations about sex are healthy and natural. Relationship issues could also be impacting your sex life. Whatever the underlying cause, there are treatments that can help restore your erection and satisfaction.
This article is for informational purposes only and does not constitute medical advice. The information contained herein is not a substitute for and should never be relied upon for professional medical advice. Always talk to your physician about the risks and benefits of any treatment. Nu Image Medical may not offer the medications or services mentioned in this article.