Dr. Constance Odom, MD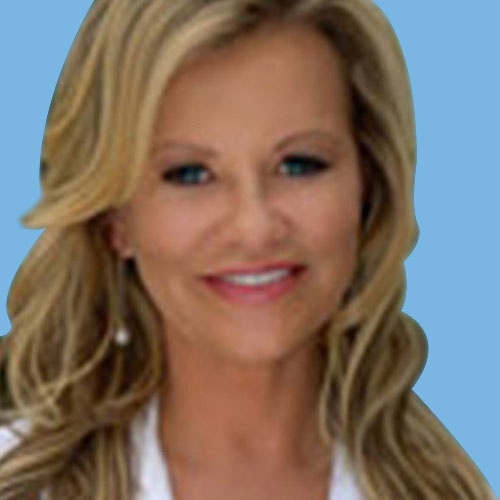 Medically reviewed by
Written by our editorial team.
Those who are willing to be honest about their sex lives will likely tell you that their bedroom routine could use an infusion of fun. In fact, one survey shows that 59% of men and women wish for more fun and playfulness during intercourse. While this is fantastic news for the sex toy makers, sex therapists, and bored partners, there is a bit of a disconnect between wanting change and actually making it happen.
Figuring Out the Problem
The best way to solve your sexual dilemma is to get to the heart of the problem. But don't start the blame game. The majority of couples have gotten into a routine with their efforts and expectations, which makes it harder to suddenly switch the up styles and sensations. It is easy to become numb both physically and emotionally to your partner during sex, so if you looking for someone to blame, you could point the finger at yourself. When it comes to issues of women's sexual health, you need to write your own story and be in control of your satisfaction.  You can either continue down the same dull road of boring sex, or you can do something about it. You don't have to go solo, although that approach doesn't hurt either. Your best option is to take the lead on bringing fun to bed with you.
Stop Faking It
First and foremost, you need to stop the lies in the bedroom. The more you pretend to enjoy every minute, the harder it will be to ask for change or convince him that "his special thing he does" is actually way off base. You don't have to be rude with your comments or pull away, but you do need to speak up about a better option. Body language can help redirect focus as well as speaking up through dirty talk. However, to get to this point, you need to stop faking orgasms. If you feel like every sexual experience needs an orgasm, consider using a product like Scream Cream to help improve your sensitivity to stimulation and touch. The more you really enjoy sex, the more fun it will be for both of you.
Think Outside the Box
For some fun in bed, try not doing it bed. Sex can get routine and boring in a hurry when you stick to the same old dark-and-under-the-cover routine. Women tend to desire sexual novelties, such as lunchtime hook-ups, getting thrown across the dining room table, or a steamy shower in a boutique hotel. As a woman, it is okay to ignore what seems typical and go off-script. You are entitled to pleasure and satisfaction on your terms, so if it means getting a little kinky or experimenting with the when and where, go ahead and get busy.
Follow Through on Fantasy
Role-playing or fantasy fulfillment can be an easy way to add a whole new layer of excitement and thrill to your sex life. Though men tend to share their fantasies more willingly, there is no shame in disclosing that you got turned on by some of the material in the Fifty Shades saga. The hardest part will probably be figuring out how to convey your interest in trying a new position or getting some whip cream or handcuffs involved with the night's escapades. Sex therapists recommend that you frame your ideas or desires in terms of a dream you had or a hot-sounding fantasy you've heard or read about it. Drop the hints, but don't be afraid to start making subtle changes to watch your fantasy come to fulfillment.
Turn to Toys
You don't need to leave the toys for self-satisfaction or masturbation. Bringing sex toys or novelty items into your sex life benefits both you are and your partner. If you use a vibrator to masturbate and have found your sweet spot, you can educate your partner with some show-and-tell for future reference. You can also use it to tease and tantalize the mood, getting creative with a passionate approach or wild and crazy session.
Schedule a Date
Though the thought of scheduling sex doesn't seem that fun, if you do have it on your calendar, you can spend more time planning. Even though it might not be spontaneous sex, you can still get fun and flirty in the days and moments leading up your hot date. Send dirty text messages or rent a room at a quaint hotel across town. Buy some chocolate and a bottle of wine if you are looking for romance, or head over to the mall and find yourself a nightie that will make him quiver.
If you've admitted to being bored with your sex life, you have a responsibility to change it up. Not only that, but you have the power to infuse your bedroom with some fun.
Nu Image Medical® offers a new and futuristic approach to achieving optimal health and wellness. The company has been a weight loss, anti-aging and wellness provider since 2004 and offers medically supervised programs for medical weight loss, peptides, erectile dysfunction, scream cream, and hair loss (NuDew) 
This article is for informational purposes only and does not constitute medical advice. The information contained herein is not a substitute for and should never be relied upon for professional medical advice. Always talk to your physician about the risks and benefits of any treatment. Nu Image Medical may not offer the medications or services mentioned in this article.