Dr. Constance Odom, MD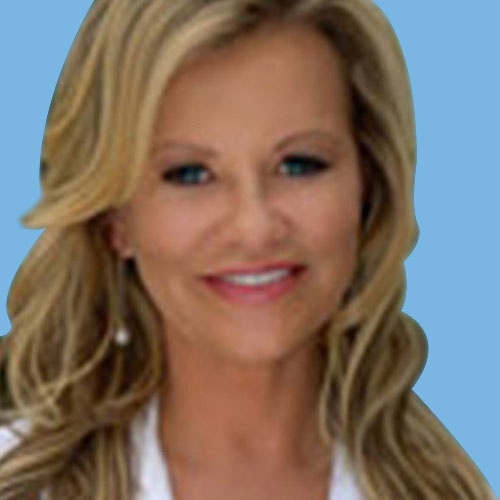 Medically reviewed by
Written by our editorial team.
Some of the more common concerns heard in the doctor's office are struggles in the area of women's sexual health. Though it seems that women encounter problems with low libido as they grow older, any female may experience a dip in their desire for sex. Sometimes the stress of work, finances, or domestic priorities can get in the way of interest in sex, but relationship problems can also put the breaks on your sex drive. There are medications and prescriptions like Scream Cream that help increase the sensations experienced during sex and heighten your response to pleasure and stimulation, but there are natural ways to increase your overall desire as well. Combining increased desire with more sensational sex will create more spice in your relationship.
Try New Fruits
There are a lot of reasons for including fruit in your diet. Many of them are high in fiber and Vitamin C, helping your digestive system flow smoothly and regulatory and building your immune system. Fruits also contain antioxidants, which fight off harmful free radicals and boost your blood flow. A healthy sex life needs a strong supply of blood in the genitals in order to maintain arousal and response. Fruits like avocados, bananas, and figs have libido-boosting properties, as these foods are aphrodisiacs.
Try Dark Chocolate
The gift-giving favorite, chocolate has long been associated with romance and desire. In addition to its sweet taste, chocolate is well-loved for its ability to increase sexual pleasure. Studies have found the chocolate helps your body release serotonin and phenylethylamine into the body, with both chemicals having some mood-lifting and aphrodisiac effects. Though the studies do confirm there is a biological component to chocolate and increased sexual desire, many feel that the interest is more psychological. Gifts and the associations with chocolate may encourage feelings of intimacy, which could lead to increased desires for physical closeness.
Try Global Solutions
There are several countries around the world that have cultural traditions for increasing libido. In West Africa, there is an evergreen tree where the bark is said to act as a natural Viagra. You may not want to gnaw on a piece of bark containing yohimbine, so there are other things you can try. The Chinese believe in the power of Panax ginseng as a powerful sex stimulant, so taking a tablet form can give you the boost you need. Ginkgo biloba is another Chinese extract that can treat sexual dysfunction that may stem from taking antidepressant medications. There are certain herbs that are widely used in Italy to help turn the mood toward loving, and these are easily added into some of your favorite dinner dishes. Basil and garlic are the two primary herbs that can boost your libido. Basil can be used to stimulate the sense, while garlic (which contains high levels of allicin) increase the flow of blood around the body.
Try Focusing on You
The way you feel about your body and your own performance in bed can affect your interest in sex and how you respond to stimulation. If you have a poor diet and don't get a lot of exercise, your weight and appearance may not be where you want it. This could lead to a poor self-image, which keeps you embarrassed or hesitant about sex. Boosting your self-esteem can have a positive effect on your sex drive. Taking better care of your health by getting out to the gym or changing your meal plan can give you more satisfaction with your self-image, creating a new interest in giving yourself pleasure. Losing inhibitions during sex, such as shame or fear, allows you to focus on the sensations of the experience and creates more satisfaction.
Try a Glass of Wine
There is nothing wrong with grabbing a glass of wine when you get home from work and want to relax. Wine can also help create an interest in intimacy by putting your mind at ease and removing stressors. However, any more than one glass of wine or drink of alcohol will sabotage your sex drive and ability to orgasm. Alcohol is a depressant and slows down your blood flow. This makes it harder to feel arousal and stimulation, leading to decreased enjoyment in bed. Stick to just one drink in order to keep things working well.
Try Relieving Stress
Even if you are the picture of perfect health, stress will affect your stress drive. Women tend to experience the most noticeable disruptions to their libido and sexual energy. Finding time to meditate, walk, or enjoy a personal hobby can clear out the stress and more room for enjoyment.
It's unhealthy to go through life with a poor sex drive. These are natural ways to increase your libido and enjoy the pleasure and satisfaction that comes from a healthy sex life.
Nu Image Medical® offers a new and futuristic approach to achieving optimal health and wellness. The company has been a weight loss, anti-aging and wellness provider since 2004 and offers medically supervised programs for medical weight loss, peptides, erectile dysfunction, scream cream, and hair loss (NuDew) 
This article is for informational purposes only and does not constitute medical advice. The information contained herein is not a substitute for and should never be relied upon for professional medical advice. Always talk to your physician about the risks and benefits of any treatment. Nu Image Medical may not offer the medications or services mentioned in this article.