Dr. Constance Odom, MD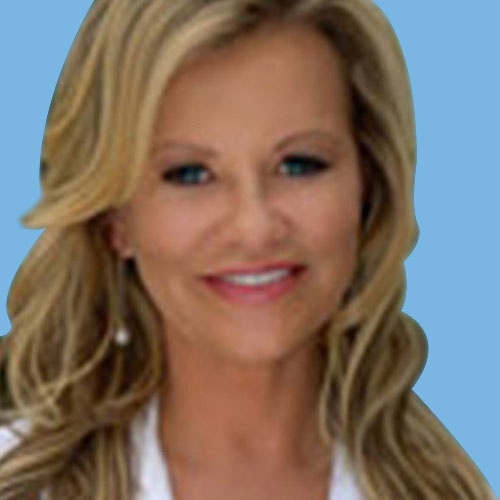 Medically reviewed by
Written by our editorial team.
When it comes to sexual fantasies and desires, you no longer have to feel alone or weird about what turns you on or piques your interest. If you thought the "Fifty Shades of Grey" phenomenon was out there, then prepare to have your mind opened even further. Have you ever heard of climacophobia? It a state of arousal that comes from falling down the stairs. What about lithophilia? It's arousal to gravel and stone. You may not even realize how deep your sexual tendencies or pleasures go, but it could be there is a real scientific name and diagnosis for your arousal. Even if you don't have a specific fetish, you may find that there are elements of these conditions or desires that can enhance your own sex life.
People who have an autonomous sensory meridian response (let's skip the mouthful and go with ASMR) can get triggered into deep relaxation or a state of sensual euphoria from auditory sounds or sensations. Something you would consider an annoying or weird habit, such as tapping fingernails on the table, the sounds of bubble wrap popping, crinkling wrapping paper, soft scratches, or even whispering can be enough to generate sexual arousal in those that experience ASMR. It could be a sound or a soft touch that was given with no intention of stirring up desire. For instance, when the hairstylist massages your scalp, you feel this trigger that immediately puts your body in a different place. A place that is headed towards women's sexual health needs and not just the cut and color you are paying for. When you get home, you can totally incorporate some of the ASMR secret techniques into your bedroom for some sensational sex.  
The Science Behind ASMR
ASMR is not just a spoof or fetish. On a broad scale, it's a physical reaction that is brought about by certain sights, sounds, or sensations and leaves an individual with tingles, warmness, relaxation, or euphoria. The depth of the sensation or the intensity of the response varies by individual, just as what may trigger a response in one person may have no effect on another. ASMR incorporates all the senses into a sexual experience, even if the origin of the trigger has no sensual meaning behind it. Some people are more sensitive to whispering, scratching, blowing, or certain sounds like typing or the tick-tock of a clock. The sensation washes over the body and induces relaxation or restfulness that could be comparative to deep meditation. People with ASMR have found relief from anxiety and depression and experienced more restful sleep after an episode where a trigger occurred. Science supports these experiences, as studies have shown that it can slow down the heart rate and create calm over a sexual trigger of excitement that comes from something like watching porn.
Using ASMR in the Bedroom
People who truly enjoy and experience ASMR will tell you that it not sexual. It brings pleasure, but they don't consider it a turn-on. For them, it more like the pleasure that comes from having dessert or opening a birthday gift. Pleasure originates in the brain, and it is the good feeling that you get in response to some stimuli. When your brain releases a range of neurotransmitters, your body responds with the feelings that you experience as pleasure. The release of dopamine in the brain drives the body to expect something good or rewarding, but it also sends messages on how to process the experience. The sensations that come from ASMR can stimulate your body to expect good things or desire sexual things, leading to ASMR as an arousal tool.
For that don't often pay attention to the things like whispers or massages, bringing triggers into the bedroom can create intimacy and project sensuality into the content. Sounds can heighten the senses, as people watch the deliberate movements of the mouth or tongue. Motions of scratching, when done slowly and sensually can heighten the anticipation of more touch in other places, also increasing the sexual desire in those taking part. You may not have ASMR or you may not know that you do, but when you listen to your body and you focus on the senses, you will find out. Start off your night in the bedroom with different sounds and find which one, if any of them, trigger a sensation. You can then move into physical sensations like light tickling over your partner's body. Enhance the experience with Scream Cream and mood relaxers like essential oils or candles. Sex shouldn't be boring, with the same routine of kissing, generic touch, intercourse, and done. Bring deep pleasure to the experience and incorporate elements of ASMR to really heighten arousal and sensations.
Nu Image Medical® offers a new and futuristic approach to achieving optimal health and wellness. The company has been a weight loss, anti-aging and wellness provider since 2004 and offers medically supervised programs for medical weight loss, peptides, erectile dysfunction, scream cream, and hair loss (NuDew) 
This article is for informational purposes only and does not constitute medical advice. The information contained herein is not a substitute for and should never be relied upon for professional medical advice. Always talk to your physician about the risks and benefits of any treatment. Nu Image Medical may not offer the medications or services mentioned in this article.