Dr. Constance Odom, MD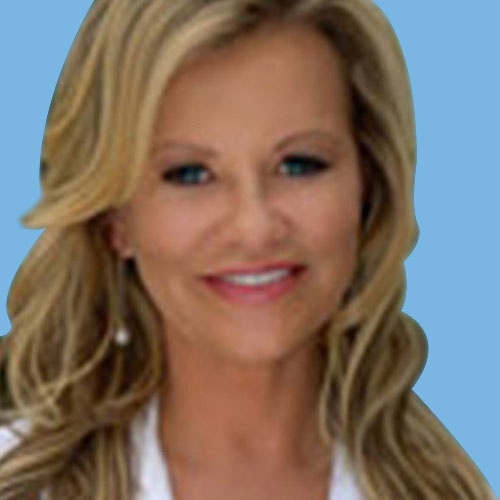 Medically reviewed by
Written by our editorial team.
The days are getting longer, with more sunshine and great weather just ahead. Everyone is ready to shake off the gloom of winter and embrace the warm rays of the sun. With more light in the day, many will try to get more active, perhaps taking a walk around the neighborhood after dinner or spending some extra time in the gym. Exercise can have a positive impact on your physical and mental health, but you don't have to confine your efforts to a treadmill or beating the pavement. A healthy sex life is both nourishing for the body and mind, so what better reasons do you need to get busy?
Sex Through the Centuries
According to sex experts, our expression of sexuality is a fundamental part of our identity.  In ancient Chinese medicine, sexual energy was considered a key part of a person's emotional health. The Greeks took great care to promote sexual activity and pleasure. Throughout the centuries, people have long felt the effects of either a healthy sex life or one that was seriously lacking. Consider the number of sex therapists and counselors employed today. There is no denying that your quality of life is impacted by your sexual activities. First of all, sex can boost your mental health.
Sex and Stress
Feeling a little stressed out from work or anxious over an upcoming move? Consider the benefits of sex to alleviate stress. One study found having intercourse consistently can help lower diastolic blood pressure numbers. An orgasm isn't just about pleasure. The process releases endorphins, which the body uses as feel-good chemicals and pain killers. You might not need that OTC pill to help with your stress migraine. As you orgasm, the circulatory system sees higher levels of blood flow throughout the body, helping to take the pressure away from the brain. Most people indicate they feel more relaxed after orgasm, making intercourse an asset when it comes to reducing stress levels.
Sex and Self-Esteem
For many women, sex doesn't get the attention it should. It's more than just meeting different needs related to women's sexual health, as a healthy sex life can improve a woman's self-esteem. Strengthening your identity and self-confidence boosts your mental health and perspective on life. Some women struggle with insecurities about their bodies, and this mental hang-up can keep you from letting go during sex. Mental inhibitions can limit satisfaction and pleasure, making it important to consider using a product like Scream Cream to help enhance your sexual experience and sensations. An exciting and satisfying sex life creates feelings of desirability and security, increasing your sense of well-being and feelings of invincibility. Intimacy is often the result of pleasurable sex and a close connection to your partner, and this goes a long way in warding off depression, anxiety, and isolation in favor of happiness, peace, and self-acceptance.
Sex and Physical Health
Mental and physical health go hand in hand, and working on one often has a positive impact on the other. Sex helps improve your health in both of these areas. A number one benefit of a rousing night in bed is the ability to burn through calories and trim down your waistline. Energized sex is said to burn about five calories a minute. There are additional benefits as well. Sex can lower your risk of developing heart disease, which is currently the number one killer around the globe, but the leading cause of death in females within the United States. One study revealed that having sex at least twice a week can lower your risk by up to 50% when compared to those who have sex less frequently. Intercourse can also improve your sleeping patterns, as an orgasm also releases the hormone oxytocin. This is often called the feel-good or love hormone, as it creates a sense of security and intimacy that leads to better rest. Better sleep has been linked to a stronger immune system, higher energy levels throughout the day, increased longevity, and better mental health.
Sex and Female Reproduction
Your sex life impacts your reproductive system, beyond the aspect of pregnancy. Sexual activity in women has been connected to improved bladder control, relief of menstrual or premenstrual cramps, the development of stronger pelvic muscles, and reduced incontinence. There is also evidence that regular sex can reduce the risk of endometriosis and prevent vaginal atrophy in women who are past menopause.
There is an endless list of reasons why more sex is good for you, but don't just head into bed for the physical and mental benefits. Have some fun and enjoy it, getting and giving as much pleasure as you can.
Nu Image Medical® offers a new and futuristic approach to achieving optimal health and wellness. The company has been a weight loss, anti-aging and wellness provider since 2004 and offers medically supervised programs for medical weight loss, peptides, erectile dysfunction, scream cream, and hair loss (NuDew) 
This article is for informational purposes only and does not constitute medical advice. The information contained herein is not a substitute for and should never be relied upon for professional medical advice. Always talk to your physician about the risks and benefits of any treatment. Nu Image Medical may not offer the medications or services mentioned in this article.