Dr. Constance Odom, MD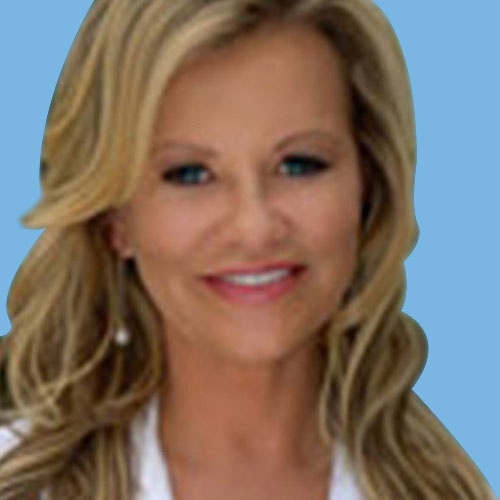 Medically reviewed by
Written by our editorial team.
As the coronavirus continues to upset spring break plans and threatens to destroy summer vacations around the globe, many stir-crazy individuals are looking for any distraction that will transport them past the four walls of their bedroom or the confines of their house. Thanks to technology and life-saving access to the internet, many couples can take advantage of a staycation-replacement to their getaway plans. Hotels, resorts, beaches, national parks, and other vacation destinations are live-streaming their properties, giving would-be vacationers a glimpse of what they are missing. You don't need to head to these locations to enjoy the weekend with your significant other. A little planning and the help of technology can give you a digital staycation on a shoestring budget.
Set the Stage
In all fairness, convincing your partner that a romantic weekend awaits, in spite of the stay-at-home restrictions imposed by the fight to flatten the curve, may be a little bit challenging. When you are used to randomly hightailing it to the nearest beach on the weekend or throwing back a few drinks at your favorite casino every few months, the thought of a staycation might be less than appealing. However, if you put the planning into both the invitation and the presentation, your partner may never want to travel away from home again. Get creative on the computer, designing and printing a resort brochure or travel ticket for your staycation plans. In order to do this, you need to actually have a plan. IF you are looking for a beach-themed event, the following hotels have the sights and sounds of the beach that you can stream straight into your living room.
1.     Malibu Beach Inn
On the beautify sunny Pacific coast, the Malibu Beach Inn is a slice of California heaven. Guests who are able to virtually check-in for the view are amazed by panoramic ocean views occasionally graced by the presence of whales. The live webcam has been set up in the hotel lobby, and if the views are enough to get you excited, you can book one of its 47 gorgeously decorated and scenic rooms once the threat of COVID-19 has passed.
1.     Hotel Del Coronado
Another California escape, the Hotel Del Coronado in San Diego is a prime spot for webcam viewing of the sandy shoreline of the Pacific Ocean. In its own words, the live beach cams offer "Crashing waves. Ocean breezes. Beaming sunshine." Play this feed in your bedroom, your living room, or on any screen to transform your home into a romantic spot by the sea.
1.     Bahia Resort Hotel
California views come to the rescue when you watch the webcam from the Bahia Resort Hotel in San Diego. The lush tropical gardens and secluded grounds of the 14-acre peninsula in Mission Bay only serve to complement the miles and miles of pristine shoreline that you can observe from the comfort of your home.
Set the Mood
Now that you have a destination, you need to make sure all the details will be in place for your special staycation. If you are turning this into a romantic weekend, you can't be sabotaged by issues of men's sexual health. A failed erection or lack of interest your ruin the special moment, and whether or not you struggle with a condition or erectile dysfunction, or ED, you need to make sure you are ready when the heat gets turned up. With Mt. Everest, you don't have to worry about missing an opportunity, as this tool works in as little as five minutes to help sustain an erection hard enough for satisfaction. You will also want to have things on hand that can indulge all the senses in your beach-themed staycation. You can have a scented candle that smells like an ocean breeze or you could use a citrus scent that is bright and happy. A gentle fan could create a breeze, and if your webcam stream doesn't come with sound, you could download a sound machine app that creates the noise of crashing waves.
Set the Scene
To really capitalize on the moment (or the entire weekend), make sure everything is planned.  Don't let your partner slave away in the kitchen. Treat her to some barbeque or a picnic on beach blankets in the living room. Have a fresh fruit tray or breakfast in bed. Everything that you love about your weekend getaways should be recreated with your own personal touch. Put in the effort if you really want to impress her. The days and weeks are getting longer as the world awaits freedom from lockdown, but you can have a weekend to remember with a little bit of strategy and the help of a clear live stream from a sunny beach.
Nu Image Medical® offers a new and futuristic approach to achieving optimal health and wellness. The company has been a weight loss, anti-aging and wellness provider since 2004 and offers medically supervised programs for medical weight loss, peptides, erectile dysfunction, scream cream, and hair loss (NuDew) 
This article is for informational purposes only and does not constitute medical advice. The information contained herein is not a substitute for and should never be relied upon for professional medical advice. Always talk to your physician about the risks and benefits of any treatment. Nu Image Medical may not offer the medications or services mentioned in this article.