Dr. Constance Odom, MD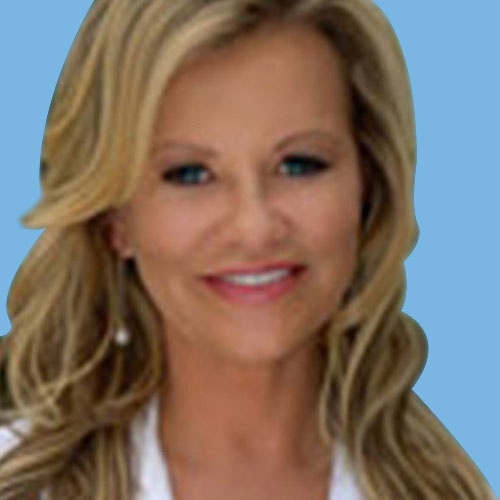 Medically reviewed by
Written by our editorial team.
Long-distance dating is one of the most stressful things that a relationship can encounter. In today's coronavirus pandemic, shelter-in-place lockdown orders are turning normal relationships into efforts that resemble loving someone that may as well be thousands of miles away. Trying to deal with the absence of someone you care about is draining both mentally and physically. However, for the couple that is prepared to get creative, there are several ways that you can survive the time spent apart while keeping things spicy. Keep in mind that it may require pushing past your comfort zone in order to get closer to the one you care about.
1. Start a New Netflix Show
Having a traditional date night could be a lot harder to plan when you are separated, but it really doesn't have to be that difficult. Even though you may not be able to cuddle on the couch together, you can still enjoy spending time together watching an episode of a new Netflix show that you both have been interested in. Pick the show, then decide on a time each day or over a couple of days to sit down and watch the episodes at the same time. Facetime and other video-chat apps have made it easier to feel closer to your partner even when you can't physically reach out and touch them. Using video chat lets you each share the moment in real-time, and so long as neither of you looks up the ending to the show, you will both experience the same emotions.
2. Send a Surprise
Every now and then, send your significant other a surprise. It could be a care package, a gift card for iTunes, or you could even order them dinner. Think of things that would totally catch your mate off guard and send it their way. These "just because" gifts go a long way in letting them know that you have been thinking about them.
3. Use Tech to Get Saucy
The lack of physical interaction can make you feel like the relationship lacks intimacy, but there are plenty of ways to still spice up your relationship through technology. Sexting can be a way to turn on your partner, even if you aren't around. It may take a little bit to overcome any reservations or shyness you may feel, but the confidence you can get from sending a sexy text is an important aspect of women's sexual health. You may find yourself getting turned on as you exchange saucy or naught messages, and you can always use a product like Scream Cream to take of yourself while you are distanced from your partner. If you are really feeling brave, you can use Facetime to let your partner watch you pleasure yourself or perform a sexy striptease before getting in the shower.
4. Try a Couple's App
As smartphones have improved, so have the apps that you can download. Touchnote can help you stay in contact with your partner, letting you create digital postcards that are then printed and turned into actual postcards. The company then sends the postcard to the person you choose. Couple is one of the most noted couple's apps, known for the "thumb kiss." When you and your partner touch each of your screens at the same time, the phone will vibrate and allow you to "feel" their touch. The app also lets you send voice messages or video chat from within the app.
5. Start Planning a Real Date
The lockdown for many people is still ongoing, and it could be a while before you can put away your phone and see your partner in person. You could spend time chatting with each other about what you are going to do for your next in-person date. You can each take a part of the date to plan, then use only emojis or memes to give hints about what the date might be. It's like a virtual puzzle you both have to solve.
6. Play Video Games
If the two of you are gamers, you might already be playing online games together. If not, there are a ton of fun multiplayer games you can get involved in. A little competition can do good things for the spark and spice in your relationship, but watching your partner's avatar or character trolling around in a game can be a virtual form of hanging out with them. If you don't have headphones and microphone to chat with them during play, call them up on Facetime and trash-talk their skills to their face.
If you don't want your relationship to suffer because of the distancing restrictions, push past any shyness or insecurities and get creative with virtual dating. Facetime can be the tool you use to keep your spark burning during the weeks apart.
Nu Image Medical® offers a new and futuristic approach to achieving optimal health and wellness. The company has been a weight loss, anti-aging and wellness provider since 2004 and offers medically supervised programs for medical weight loss, peptides, erectile dysfunction, scream cream, and hair loss (NuDew) 
This article is for informational purposes only and does not constitute medical advice. The information contained herein is not a substitute for and should never be relied upon for professional medical advice. Always talk to your physician about the risks and benefits of any treatment. Nu Image Medical may not offer the medications or services mentioned in this article.