Dr. Constance Odom, MD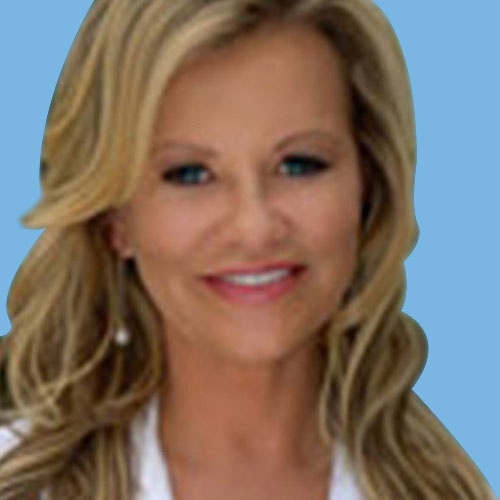 Medically reviewed by
Written by our editorial team.
The new year is quickly approaching and so is the time for new beginnings in the bedroom. Shove off the old traditions of boring, get-it-when you can sex, and a start a new wave of energetic, exciting, get-it-whenever-you-want sex. Women's sexual health is about embracing the needs and desires in order to receive pleasure and satisfaction. Take a look at these ways the sexperts recommend getting your sexy back, setting your love life on fire, and making the most out of making love.
1. Embrace Your Inner Pleasure by Yourself
Many women turn several shades of pink whenever someone mentions the word masturbation. Not just a resource for men, masturbation is a way to get to know your body better. You will discover that stimulating yourself and feeling pleasure is completely normal and acceptable, whether or not you are in a relationship. You will also become more sensitive to what your body likes, making it easier to show your partner when you are together. Some women are too shy to masturbate in front of their partners, and this is okay. You may want to just experiment while in private. The benefits of improving your sexual confidence will help you experiment in other areas of foreplay, adult toys, or role-play. Your self-esteem has a lot to do with how willing you are to take control of your sexual experience and orgasm.  The data shows that women who take time for self-pleasure tend to be more orgasmic. If you really want to improve your sexual pleasure and stimulation experience, add a product like Scream Cream to your preparation. This heightens the blood flow to your sex organs, creating more intense sensations.
2. Learn the Art of Oral Sex
Once again, women tend to shy away from discussing the art of fellatio. Men have no problem letting you know that they want it, but for some women, it can be difficult even physically to get in the mood to give him what he wants. One sexpert recommends using honey and warm water to help make the experience more palatable yet stimulating. However, the way to step up your game is to combine a gentle massage of the scrotum and perineum throughout your delivery of oral pleasure. This can open his mind to new ways to give you the pleasure you are seeking.
3. Freshen Your Natural Aroma
Your sex organs tend to release a natural musk when stimulated that will turn your partner on. Their sense of smell responds through a heightened interest and desire, adding more fuel to the sexual flame. You want to be fresh and clean in order to make the most of this secret weapon. Don't spend too much time rubbing lotions and creams with all different scents to help make this aromatic. If you know you want to get your game on, you could invite your partner to shower together. Although it can be a sensual experience, you are also making your body more desirous and inviting.
4. Try Getting Kinky
Even though the whole Shades of Gray phenomenon had a lot of people questioning how kinky they were willing to get, a lot of people realized that there were some secret desires they had been hiding. If you are not honest with yourself,  you won't be able to be honest with your spouse or partner. There is nothing wrong with having a kinky desire, so long as you are having your needs met through a consensual, loving, and pleasurable setting. It doesn't have to be something outlandish or scary if that's not your thing. Do something that raises the bar for your relationship.
5. Learn to Accept Pleasure
Don't ever feel like you need to tone down or turn off your need for pleasure. You should never be limited in how much pleasure, bliss, joy, or happiness you feel. Your sexual relationship shouldn't be one-sided, with you giving all the pleasure and making sure your partner is satisfied. You should be able to communicate your need for pleasure, but also take the time to receive it and enjoy it. Be vulnerable and expose yourself to new areas of pleasure-seeking and receiving.
6. Try Talking Dirty
Sex is can get boring in a hurry, but dirty talk can add a whole new layer of adventure and spark. Talk to your partner about how you want and where you want. Turn up the heat in your sexual imagination, and put a voice to your inner desires. Sex talk can also help stimulate your partner's senses, adding to the sexual tension and increasing desire.
By being able to bring pleasure to yourself, you will also give pleasure to someone else. By learning about your body, how you like it, and what brings the most satisfaction, you can create sexual experiences that leave you both begging for more.
Nu Image Medical® offers a new and futuristic approach to achieving optimal health and wellness. The company has been a weight loss, anti-aging and wellness provider since 2004 and offers medically supervised programs for medical weight loss, peptides, erectile dysfunction, scream cream, and hair loss (NuDew) 
This article is for informational purposes only and does not constitute medical advice. The information contained herein is not a substitute for and should never be relied upon for professional medical advice. Always talk to your physician about the risks and benefits of any treatment. Nu Image Medical may not offer the medications or services mentioned in this article.