Dr. Constance Odom, MD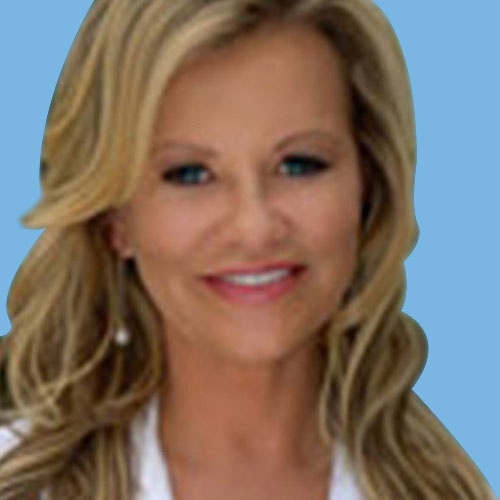 Medically reviewed by
Written by our editorial team.
There a lot happening in the sexual expressions and revolutions across American. Some of the more recent developments have been targeted towards women and their freedom to express both desire and independence. However, not everything on the scene of sexual progress has been positive. The last two years have shone an increase in the rise of sexually transmitted infections, as has the attention on sexual abuse, consent, and trauma. However, when it comes to sexual trends on the horizon, men have some new prospects for enjoying intimacy and pleasure.
1. Sex Toy Innovation
The vibrator and similar products have been around for a long time, but in more recent years, there has been considerable innovation to bring more attention and quality to their use. Men tend to love their gadgets and combining tech and sex is a trend that is becoming more popular. Many of the new toys being released on the market are pursuing hands-free use, giving more freedom to pursue other things with the hands. Of the popular items is the 'guybrator' that straps to the penis and provides much-needed satisfaction and enjoyment. The only downside is that there are still some challenges selling the products, and many men tend to harbor feelings of shame or self-confidence if they pursue pleasure from toys.
2. Porn Industry Growth
There has always been a stigma associated with the porn industry, but trends are showing that it is starting to make its way out of the shadows. Despite the attention that Stormy Daniels received for being a cliché porn start, there is a market for porn that attracts both straight and LGBTQ crowds. Taboos genres are still receiving a lot of attention, and as new groups desire new forms of entertainment and stimulation, increasing opportunities for accessing porn will increase in the coming years.
3. Sex Education
As men have been largely the driving force behind sexual pleasure, the new freedom found in females voicing their desires for more intense orgasm has had men looking for more understanding in this area. Women have traditionally been the ones seeking help in the areas of sex education, but the trends are showing a rise in male enrollment. More and more men are intently seeking how to get the most of their sex life with their partner, focusing on how to create moments and experiences that produce a female orgasm.
4. Erectile Dysfunction Treatments
When it comes to men's sexual health, no one wants to mention an inability to perform or keep an erection. The topic of erectile dysfunction, or ED, is a real concern for men as they age, but with new advancements in medications and technology, there is hope on the horizon. Medical supplements like Mt. Everest help men who are struggling with their sex drive, their satisfaction, and the physical ability to sustain an erection. Research is being done with stem cell therapy and shock wave therapy that can also help men overcome this condition that can put a damper on their sex life.
5. Redefining Sexual Victims
One of the recent trends in sexual conversation across the country has been the MeToo movement and female consent. While sexual abuse is never okay, neither is falsifying claims or instances of abuse that can ruin a man's life, career, and family. Men are becoming the victims of a movement that had the potential to shed light on female abuse, but in turn, has seen a rise in unsubstantiated stories and accusations by uppity and reasonable women who simply had an ax to grind. Criticism and skepticism about the overall intent of the MeToo movement are starting to open new conversations about what consent is and what boundaries or limitations are needed in sex. Going forward, men may not have to live in fear of accusations or threats concerning their sexual preferences, activities, or even breakups.
6. CBD Assistance
The passing of many regulations that removed the limitations on marijuana use has opened up new possibilities in other areas, but it has also made the use of derivatives more palatable to many people. CBD is the non-psychoactive ingredient in the marijuana plant, and it is currently being explored in the bedroom. Pleasure enhancers that are infused with CBD are being used to reduce performance anxiety, relieve pain, and help enhance sensations. Rather than turning to alcohol or another stimulant, the use of CBD can provide similar effects but without a fuzzy memory or a hangover. Whether incorporated as an edible product or as infused-lube, CBD products can improve performance.
For men, the sexual trends on the horizon look hopeful. With access to stimulating products and a more positive and accepting mentality, pleasure and performance will go hand in hand.
Nu Image Medical® offers a new and futuristic approach to achieving optimal health and wellness. The company has been a weight loss, anti-aging and wellness provider since 2004 and offers medically supervised programs for medical weight loss, peptides, erectile dysfunction, scream cream, and hair loss (NuDew) 
This article is for informational purposes only and does not constitute medical advice. The information contained herein is not a substitute for and should never be relied upon for professional medical advice. Always talk to your physician about the risks and benefits of any treatment. Nu Image Medical may not offer the medications or services mentioned in this article.