Dr. Constance Odom, MD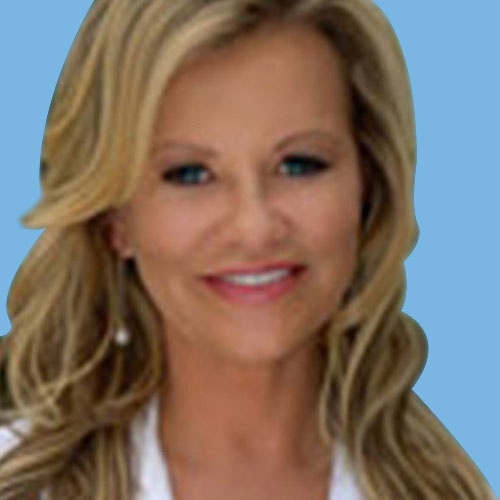 Medically reviewed by
Written by our editorial team.
While it's a common problem, experiencing low libido can be a real downer for your sex life. Your nights of passion and pleasure have faded into the past, and your relationship is suffering from a lack of excitement and intimacy. Before you can get back to business in bed, you should figure out what may be causing your low libido. Some of the more common factors include a major life change, underlying medical conditions like a hormone imbalance, starting a new medication, or having relationship complications. Some couples have less interest in sex than others, so don't always assume that your infrequency indicates a problem. However, if you feel that you on a never-ending scavenger hunt to find your mood, here are several ideas that have been successful in increasing women's libido.
Practice Mindfulness
It might be hard to concentrate on the things going on around you, especially when you haven't been satisfied in weeks. However, the balance of brain chemicals may be instrumental in increasing your desire and relieving the frustration you feel. Neurochemicals in the brain (oxytocin, dopamine, and norepinephrine) get your body feeling the burn, so to speak. However, you can lose those sensations when serotonin and opioids get in the way. Meditation and focused breathing can help restore the balance of the brain chemicals and keep your sex drive alive. These exercises also help reduce the production of stress hormones which significantly contribute to low libido. When you start to feel in the mood, start aligning your breathing with your partner or focus on things like their smell or the movement of their body. This keeps you present rather than letting you escape and just go through the motions.
Kick Up Playtime
While there are several things that can destroy your sex life, skipping out on foreplay is near the top of the list when it comes to building up anticipation and getting in the mood. Not only do you lose the connection and intimacy with your partner when you head straight for the bed or couch without any playtime, but you also block the body's ability to trigger arousal and stimulation, which in turn creates the natural lubrication of your sex organs. Without this lubrication, it can make sex more painful and uncomfortable. Too many awkward experiences that include pain are enough to suppress your desire for sex, and rightfully so. You can avoid these issues by spending some time touching, kissing, and massaging one another. More enjoyment generally triggers more interest.  
Bring Sexy Back
For the mom of three who is working from home, the sweatpants and the greasy ponytail aren't helping your case. When women feel confident and attractive, it allows empowers them to be more active and controlling with their sex life. You need to know your body, as well as what it likes and wants, for you to truly enjoy sex. It might mean that you need to spend more time with your anatomy and pleasuring yourself before you have the experience you need to make changes in the bedroom. You need to connect with your sexual urges and feel comfortable having them addressed, either by your own hand, sex toy, or your partner.
Get Flexible
If you have been with your partner for a while, the same old routine in the bedroom can lead to low libido. There is no interest in doing the same old thing, resulting in the same boring sex. It's not even about having sex only in the bedroom and only after a routine of X, Y, and Z happens. While you can use Scream Cream to encourage more sensation and excitement from your experience, you really need to explore new sex positions and feel the different sensations that come from changing the way your bodies connect. Doing some research in this area will expose you to dozens of new positions and perspectives, showing you just how creative your sex life can be. Trying out new positions can give you and your partner another layer of anticipation for the next encounter, but you can also use different positions to encourage intimacy, limit back pain, and still enjoy intercourse while pregnant. You may not look like an Olympic gymnast, but encouraging your body to be a little more flexible can certainly help your sex life win a gold medal.
Avoid the Alcohol
You may be relying on that glass of wine or margarita to lower your stress levels and get you in a state of mindless acceptance, but alcohol isn't healthy for your sex life. Studies show that consuming alcohol before sex makes it more difficult for people to orgasm, with many women experiencing some type of sexual dysfunction after drinking.
Don't panic when your sex drive decides to go missing in action, as roughly 43% of women encounter low libido at some point in their life. You could call it a lack of interest or you could call it boredom in the bedroom, but whatever it is, there is a solution.
Nu Image Medical® offers a new and futuristic approach to achieving optimal health and wellness. The company has been a weight loss, anti-aging and wellness provider since 2004 and offers medically supervised programs for medical weight loss, peptides, erectile dysfunction, scream cream, and hair loss (NuDew) 
This article is for informational purposes only and does not constitute medical advice. The information contained herein is not a substitute for and should never be relied upon for professional medical advice. Always talk to your physician about the risks and benefits of any treatment. Nu Image Medical may not offer the medications or services mentioned in this article.