Dr. Constance Odom, MD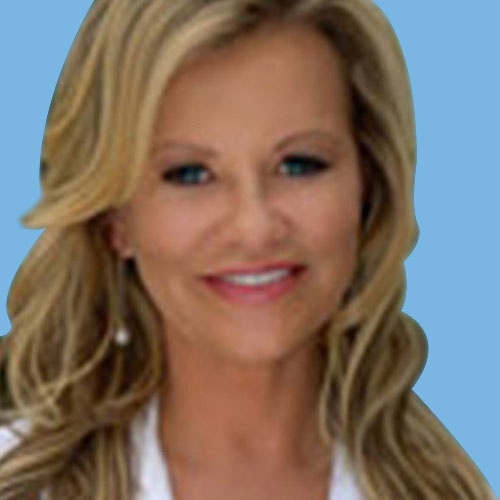 Medically reviewed by
Written by our editorial team.
Every year on August 25th, you deserve to hop on into your favorite dairy spot and order a banana split in honor of National Banana Split Day. However, if you are like many people, you deprive yourself of this treat, and instead, you set out searching for weight loss programs near me.
While it is important to be weight conscious, it is equally as important to give yourself a break every now and then. Sticking to a strict diet that leaves you feeling like you're missing out will never work in the long run. So, this year, give yourself a chance to enjoy National Banana Split Day.
The Origin of National Banana Split Day
According to NewsRadio 610 Kona, National Banana Split Day happens every year on August 25th.  This fun and popular treat got its start in 1904 in a pharmacy located in Pennsylvania.
David Evans Strickler was an apprentice pharmacist who happened to take great joy in creating ice cream treats at the store's pharmacy. He knew he was onto something special when he topped a split banana with ice cream and sundae sauce. He sold it for twice as much as any other sundae on the menu.
The traditional banana split features a split banana in a long boat-type dish topped with a scoop each of vanilla, strawberry, and chocolate ice cream. The vanilla scoop gets chocolate syrup topping with the chocolate scoop having strawberry. The strawberry ice cream has a pineapple topping. On top of all this is whipped cream, nuts, and cherries.
Of course, of the great things about this dessert is the many ways you can customize it. You don't have to stick with the original flavors and can get as creative as you want. You can even make it healthier if you are on a diet. You won't have to search for weight loss programs near me and can still enjoy National Banana Split Day.
Is It Okay To Have a Cheat Day?
When you are on a diet or watching what you eat, you may feel like you can't indulge in a dessert as calorie-loaded as a banana split. The truth, according to Business Insider, is that it is perfectly fine to eat what you want on occasion.
The rule is to enjoy things in moderation. If the only day you allow yourself to eat a banana split is National Banana Split Day, then you really don't have any issues with control. You can feel perfectly at ease with indulging on August 25th. It isn't something you should do every day, though.
You also need to listen to your body. If you have been following a diet, the chances are good your body will rebel against loading up on too much sugary sweetness. Go ahead and eat your banana split, but if you start to feel bloated or uncomfortable, share the rest with a friend.
If you deprive yourself too much, your body will fight back. You'll have cravings you have trouble controlling, which can spell trouble.
The Smart Way To Indulge
Everyone reacts differently to going off their diet plan and eating forbidden food. Pay attention to how you react when you eat foods that are off your diet. Make sure that you understand the effect it will have on you.
Some people can have a cheat day and go right back to their diet easily. Other people have a cheat day and find it tough to stop overeating.
If you in the second group, you can still enjoy banana split day without having to immediately search for weight loss programs near me, but you may need to alter your treat a bit. It may help if you stay in a healthy mindset and avoid a full blow indulgence. Instead of going for the traditional dish, consider creating a healthier alternative.
Healthy Options for a Banana Split
National Banana Split Day doesn't have any rules except to enjoy a banana split. There are no guidelines that say you must do it with the traditional recipe.
Going healthy doesn't mean boring. You can get creative and explore flavors that you can potentially use moving forward in your everyday diet.
The basic things you need are a banana, something creamy to act as ice cream, and toppings. The banana needs no substitution since it is already a healthy addition to any diet.  
The creamy ingredient can be anything from cottage cheese to yogurt to low-fat ice cream. You can also use whipped topping, which works for low carb diets.
The toppings are where you can get crazy. You can use fruit, oatmeal, granola, or crushed graham crackers. Since you won't be eating a lot of the toppings, you can splurge a little bit here. For example, sprinkles are basically sugar, but because you won't eat a lot of them, you can add them on for a cute finish.
Enjoy Your Banana Split This Year
If you feel the need to search for weight loss programs near me, at the thought of National Banana Split Day, then you need to take some time to assess your diet personality. This will help you to find a way to celebrate without breaking your dieting success. So, whether you decide to splurge on a traditional banana split or to create your own healthy version, you deserve to celebrate this August 25th.
Nu Image Medical® offers a new and futuristic approach to achieving optimal health and wellness. The company has been a weight loss, anti-aging and wellness provider since 2004 and offers medically supervised programs for medical weight loss, peptides, erectile dysfunction, scream cream, and hair loss (NuDew) 
This article is for informational purposes only and does not constitute medical advice. The information contained herein is not a substitute for and should never be relied upon for professional medical advice. Always talk to your physician about the risks and benefits of any treatment. Nu Image Medical may not offer the medications or services mentioned in this article.